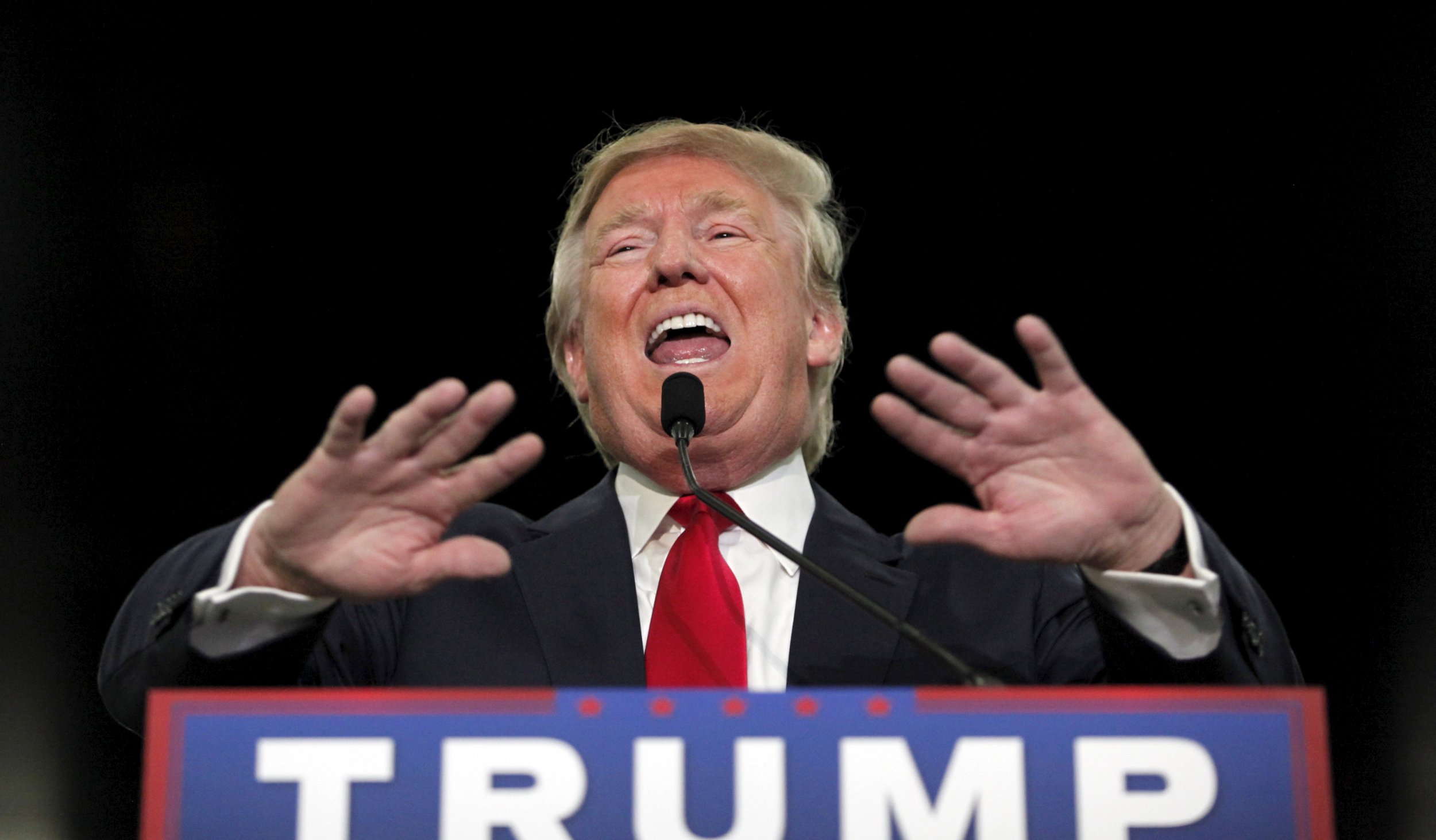 Jerking his arms around wildly during a campaign rally in South Carolina on Tuesday, Republican presidential front-runner Donald Trump appeared to mock New York Times reporter Serge Kovaleski, who suffers from a congenital joint condition called arthrogryposis.
"Now, the poor guy — you've got to see this guy!" Trump said of Kovaleski, who covered the real estate developer for the New York Daily News in the 1980s and 1990s and recently contributed to the Times's debunking of Trump's claim that he saw American Muslims cheering after the September 11, 2001 terrorist attacks.
The Times was not pleased. "We think it's outrageous that he would ridicule the appearance of one of our reporters," a spokeswoman for the Times told Politico . Kovaleski's colleagues were equally apoplectic.
According to The Washington Post, a Trump campaign official said Trump was "not aware of any condition and was not mocking his physical appearance in any way."