Donald Trump More Than Doubles National Lead Ahead of GOP Debate: Poll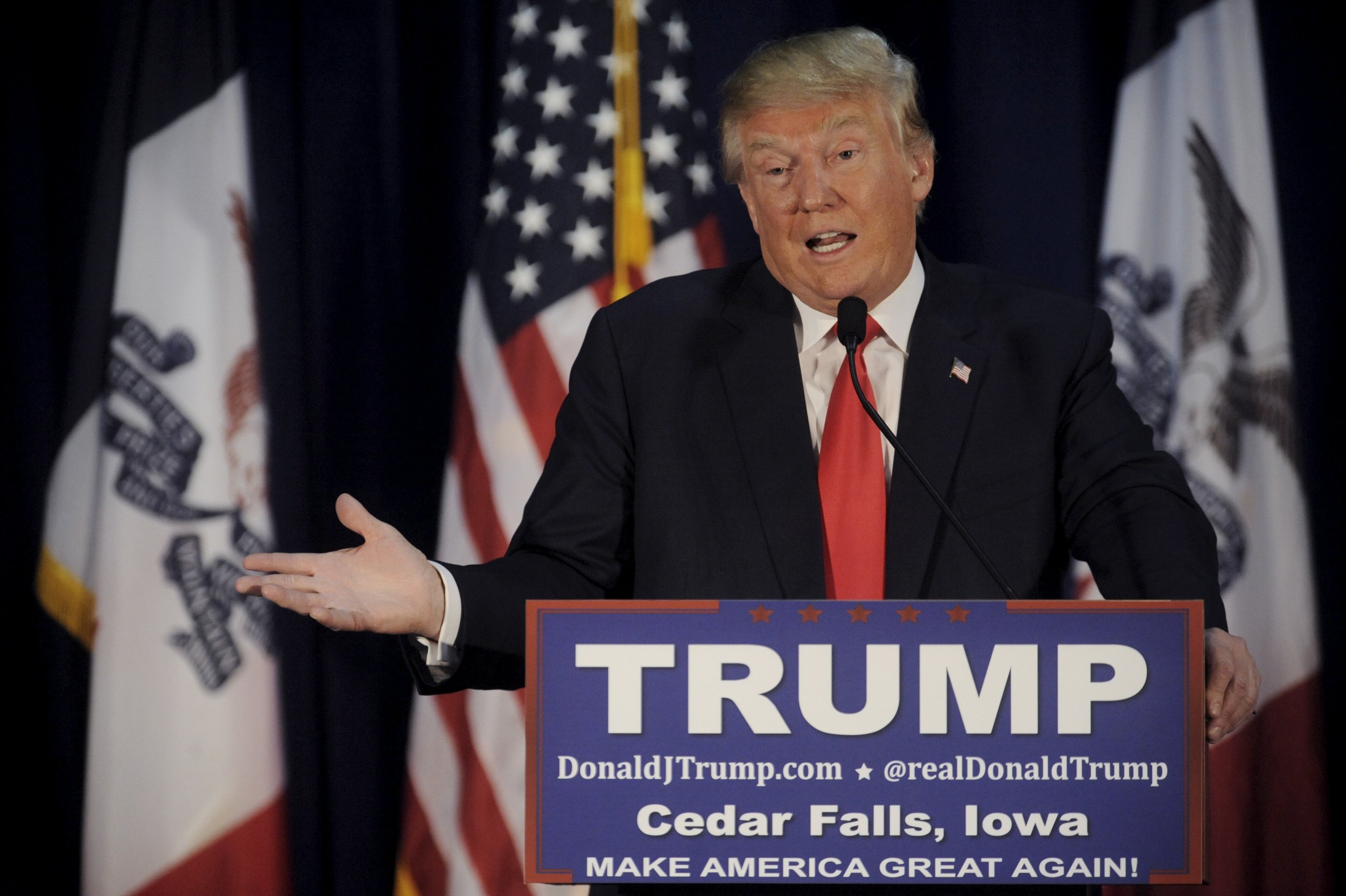 Republican presidential front-runner Donald Trump more than doubled his national lead in an NBC News/Wall Street Journal poll published just hours before his party's sixth debate Thursday night.
The real estate mogul has reached his highest percentage in the history of the poll. He is the top choice of 33 percent of Republican primary voters around the country, followed by Texas Senator Ted Cruz at 20 percent. Florida Senator Marco Rubio placed third with 13 percent.
In December, Trump had a five-point lead over Cruz, 27 percent to 22 percent.
In March 2015, before Trump declared his intention to run for the presidency, a mere 23 percent of Republican primary voters hypothetically said they might support him. The number jumped to 65 percent this month.
Trump has recently made a controversy of Cruz's eligibility to become U.S. president. The billionaire has questioned Cruz's qualifications because he was born in Canada. Trump previously demanded that President Barack Obama prove he was born in the U.S.
Retired neurosurgeon Ben Carson followed Rubio at 12 percent, and former Florida Governor Jeb Bush and New Jersey Governor Chris Christie were tied at 5 percent. No other Republican candidate has more than 3 percent in the poll.
The poll was conducted among 400 Republican voters between January 9 and 13. The margin of error was plus or minus 4.9 percentage points.
The highest-polling seven Republican candidates will face off in their first debate of 2016 at 9 p.m. ET. The other four candidates qualified for the earlier, so-called undercard debate at 6 p.m. ET.