Donald Trump Is 'Most Pro-life President' Ever, Says Anti-abortion Group President
An anti-abortion group that discouraged people from voting for Donald Trump has done a complete U-turn, now lauding him as "the most pro-life president."
At the Susan B. Anthony List 11th annual Campaign for Life Gala, the group's president praised Trump for his commitment to anti-abortion efforts, saying she was more impressed with concrete words and actions that with someone's "veneer."
"I'm totally eating my words," Marjorie Dannenfelser said on Tuesday at the Washington event, where Trump gave the keynote speech. "It's the happiest wrong I've ever been."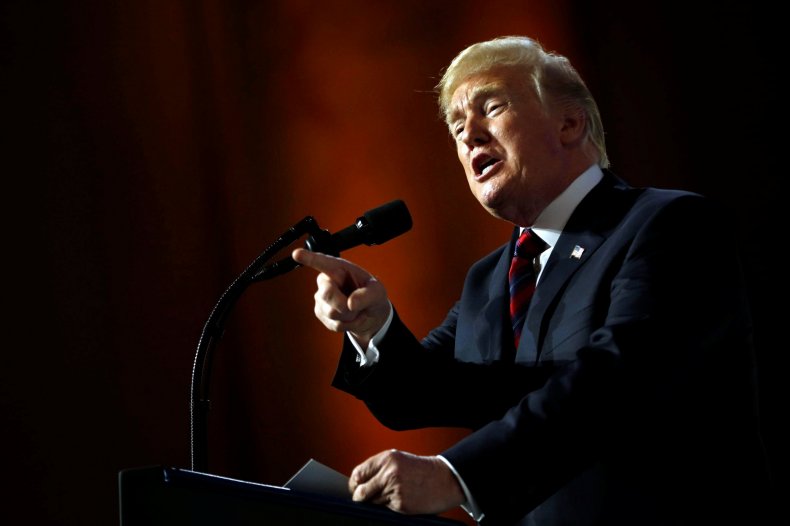 Just two years ago, the group urged Iowa caucus voters to back anyone other than Trump, Politico reported, but it has now embraced the president.
At the gala, Trump took the opportunity to highlight his anti-abortion stance, in particular a move announced last week that would block abortion providers from receiving federal funding for family planning.
"When I ran for office, I pledged to stand for life, and as president, that's exactly what I have done, and I have kept my promise and I think everybody here understands that totally," Trump said, according to CNN.
"For decades, American taxpayers have been wrongfully forced to subsidize the abortion industry through Title X federal funding, so today we have kept another promise. My administration has proposed a new rule to prohibit Title X funding from going to any clinic that performs abortions," he added.
The move takes a swipe at one of the anti-abortion lobby's biggest foes, Planned Parenthood, and a block on federal funding to abortion providers is a severe financial blow.
Planned Parenthood told The Washington Post that the rule would have a negative effect on women's health care in the U.S.
"It's completely outrageous that a small group of people's ideological views are being pressed through these government agencies onto women's health care across the country," Dawn Laguens, Planned Parenthood's executive vice president, told the paper.