Donald Trump Should Ignore House Subpoenas After Mueller Delivers His Final Report, 40 Percent of Republicans Say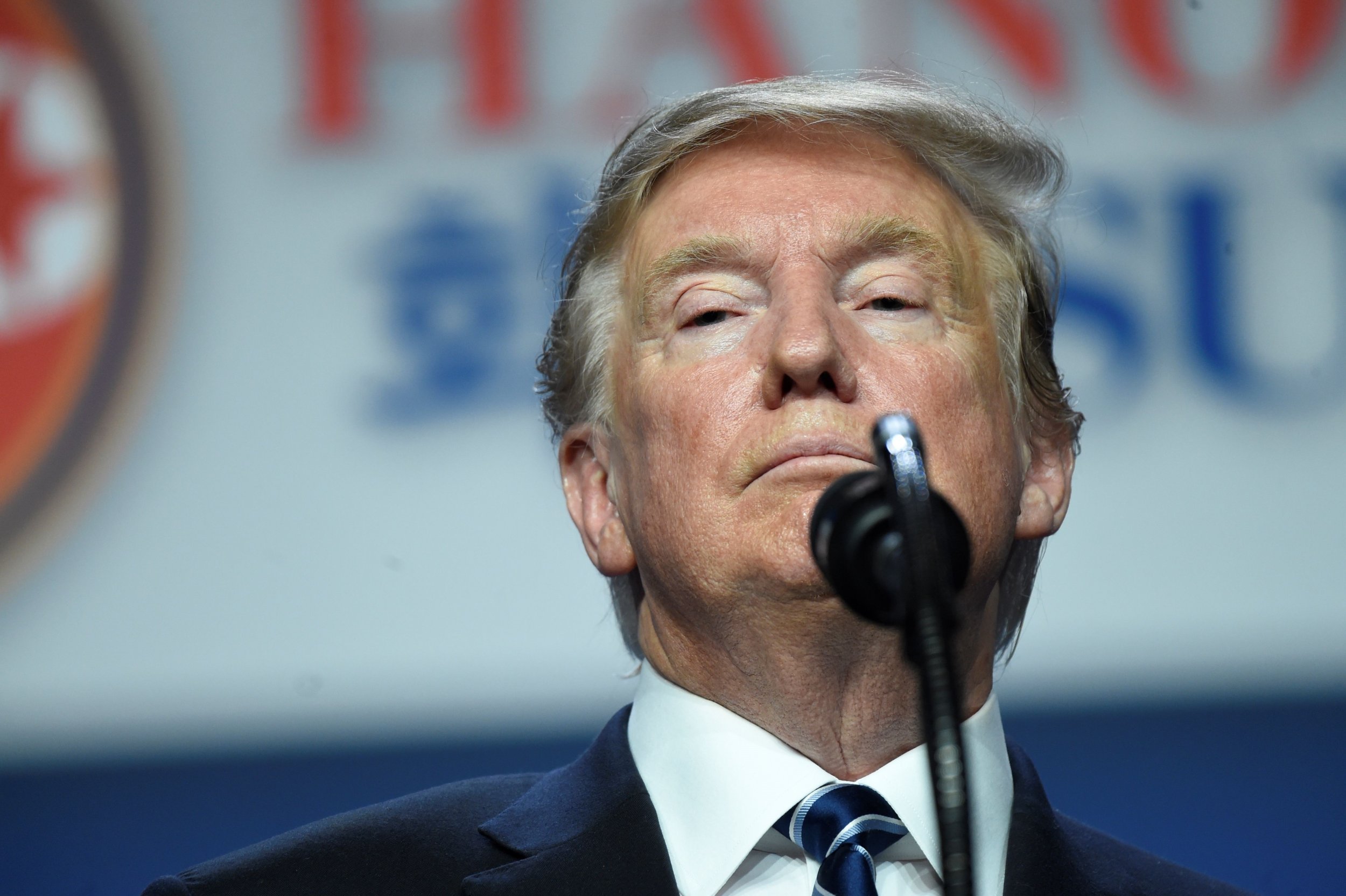 A large proportion of Republicans said it would be "appropriate" for President Donald Trump and his administration to ignore subpoenas by House committees after special counsel Robert Mueller delivers his report, according to a poll.
The Democracy Fund Voter Study Group, which examines U.S. voter opinion, polled 6,779 people in January on their views of the Mueller investigation into Russian interference in the 2016 election and possible links to Trump or the Trump campaign.
Amid unconfirmed reports that Mueller is nearing the end of his investigation, the Democratic-controlled House is preparing to use the special counsel's findings as a foundation for committee investigations into the president, his family, his allies and his finances.
Those committees wield subpoena powers. According to The Washington Post, the White House legal team is prepared to use the president's executive privilege to fend off the House investigations once Mueller delivers his report, and to resist attempts to subpoena documents and witnesses from the administration.
The new poll found that 40 percent of Republican voters believe ignoring a subpoena would be "appropriate," while 37 percent of the party's supporters believed it would be "inappropriate."
By comparison, 80 percent of Democratic voters polled said ignoring a subpoena would be "inappropriate," while 11 percent of Democrats thought it would be appropriate.
Among independents, 49 percent said ignoring a subpoena would be "inappropriate," and 19 percent said would be "appropriate," the poll found.
"If the Mueller report does act as a 'road map' for future investigations, these partisan divides may prove consequential," wrote the authors of the report, Robert Griffin and Joe Goldman.
"Indeed, if congressional oversight is the mechanism by which new evidence is produced, ambivalence among Republican voters on this issue may make it easier for President Trump and his allies to resist the investigation."
The poll also found that support among voters for Mueller and his investigation was holding up over time.
"A consistent plurality of Americans remains confident that the investigation is being conducted fairly (49 percent) and have a favorable opinion of Robert Mueller (41 percent)," the report's authors wrote.
"Interestingly, in the face of intense media coverage and efforts to undermine the investigation, almost a quarter (23 percent) of Americans still don't have an opinion of Mueller.
"However, a clear majority (61 percent) still believe it would be 'inappropriate' for Trump to remove him from the investigation."
More than half of American voters, 52 percent, believe "members of the Trump campaign had improper contact with Russia during the 2016 election."