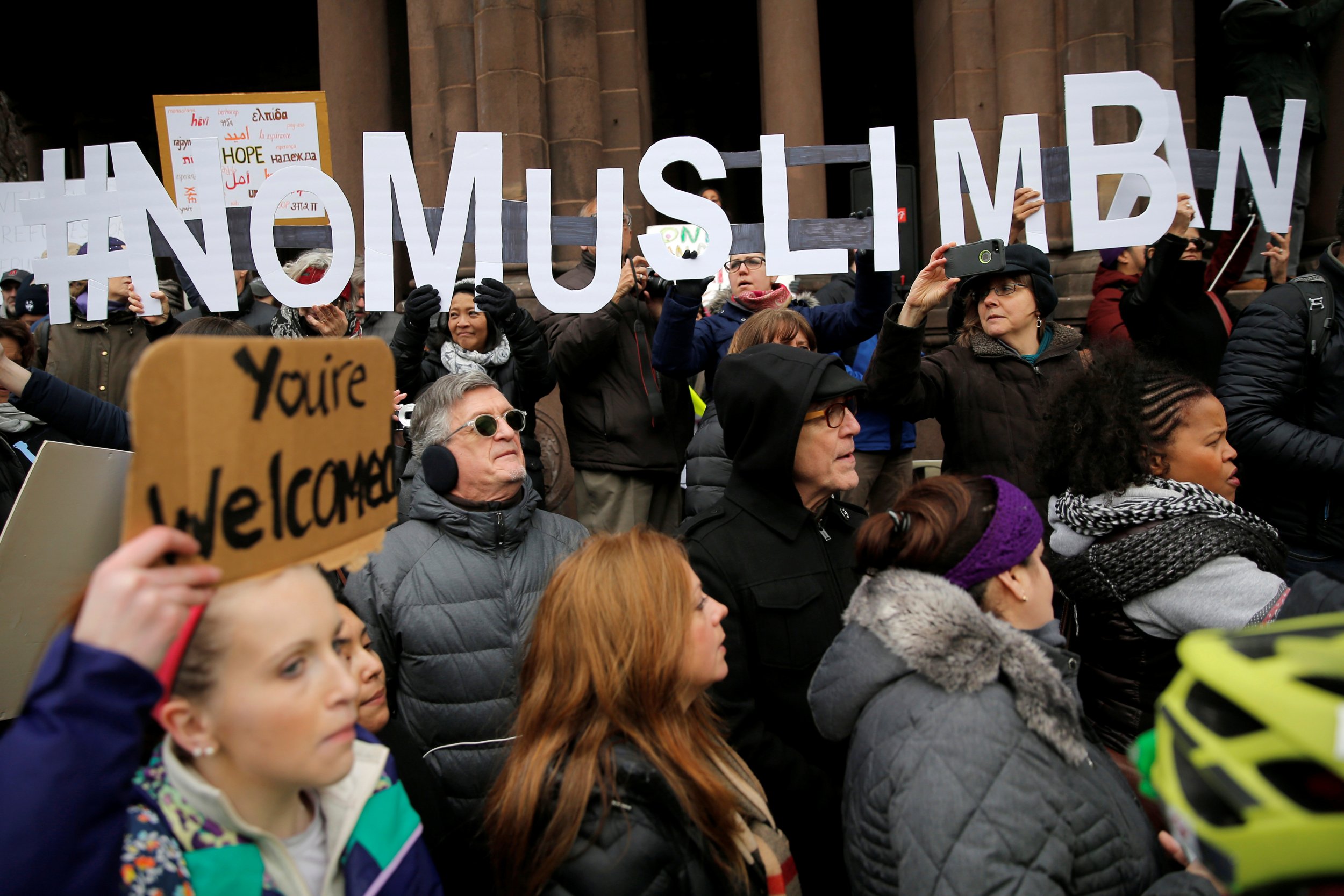 The so-called Muslim ban went missing Monday, seemingly scrubbed from President Donald Trump's campaign website.
A page that once housed language describing Trump's promised temporary ban on Muslims entering the country had all its text removed, leaving only a blank box. The page that displayed the 2015 statement used to read, in part, "Donald J. Trump is calling for a total and complete shutdown of Muslims entering the United States until our country's representatives can figure out what is going on."
The original statement even had a quote attributed to then-candidate Trump, in which he said, "Until we are able to determine and understand this problem and the dangerous threat it poses, our country cannot be the victims of horrendous attacks by people that believe only in Jihad, and have no sense of reason or respect for human life."
Until Monday, that webpage lived on even as the Trump administration argued his executive order banning entry for citizens from six Muslim-majority countries was not based on religion.
An ABC reporter asked White House Press Secretary Sean Spicer about the then-active webpage Monday. "I'm not aware of what's on the campaign website, you'd have to ask them," Spicer said. "I know how we've talked about this from the first day of this administration as a travel ban. It's in this country's national security interest to make sure the people coming in here aren't coming in here with the right motives and reasons and that we're having a public safety aspect to making sure we're protecting our people. We've been very consistent."
Oral arguments on Trump's travel ban—the revised second version—got under way Monday in a federal appeals court in Virginia. ABC News reporter Cecilia Vega tweeted that the statement on the Muslim ban was removed from Trump's website soon after she asked Spicer about it.