Young Arabs Say Donald Trump Is Anti-Muslim, Worse Than Obama, Bush: Survey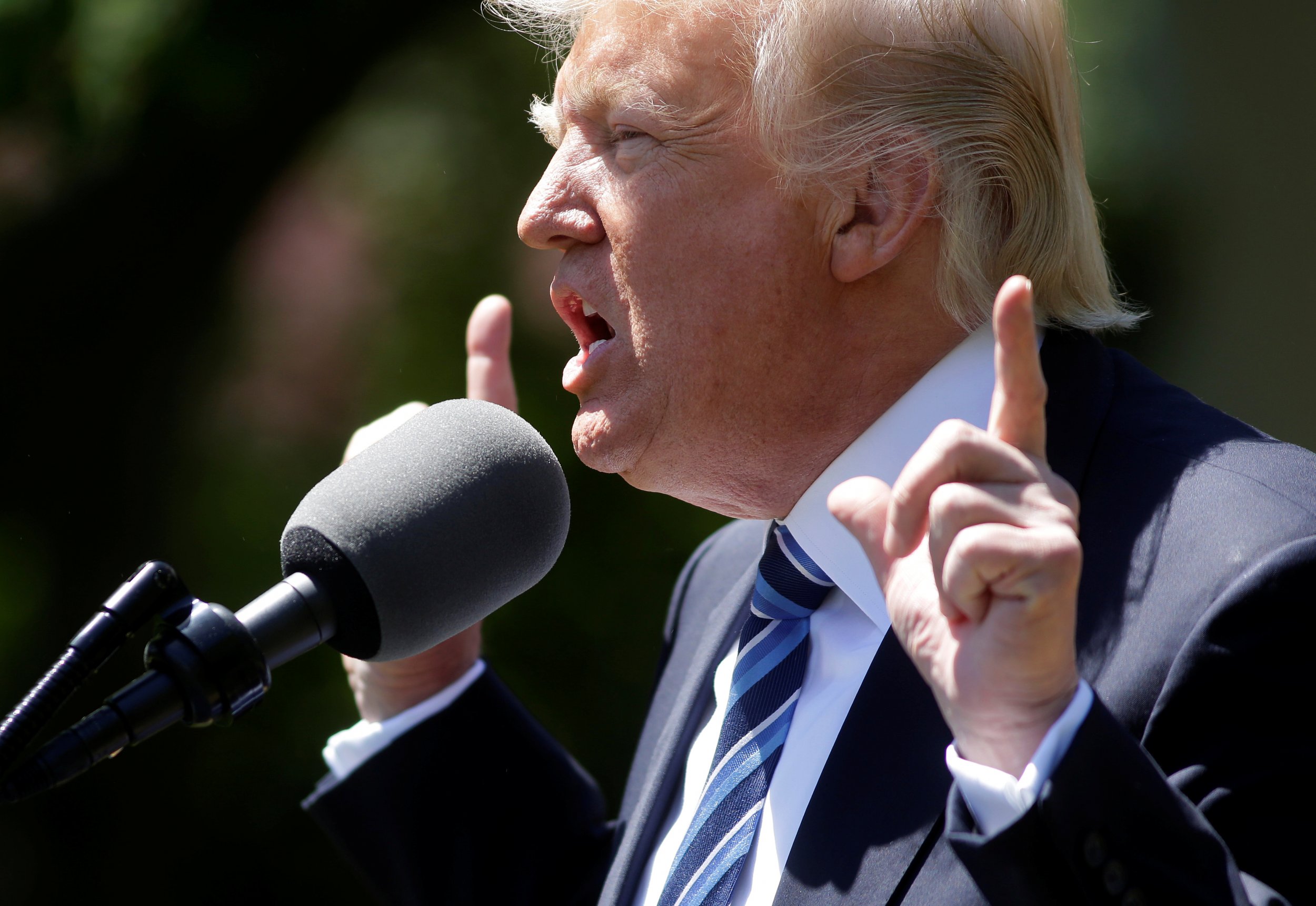 Many critics have said that President Donald Trump's anti-immigration and perceived anti-Muslim rhetoric—particularly his failed attempts to ban immigration and travel from predominantly Muslim countries via executive orders—would only serve as fuel for terrorist organizations and worsen already poor relations with young Arabs and Muslims around the world.
It seems those experts were right, at least when it comes to how young Arabs view Trump and the possible effect he could have on their lives over the next five years, a new survey released Wednesday by Dubai, United Arab Emirates-based public relations firm ASDA'A Burson-Marstellar shows.
A large majority of those polled believe Trump is anti-Muslim, and the poll also found him to be the least favorable president of the 21st century among young Arabs.
Sixty-four percent, or nearly two-thirds of the 18- to 24-year-olds surveyed, responded that they were either concerned, scared or angry about Trump's presidency, while only 19 percent said they were excited, optimistic or hopeful.
Furthermore, after a rousing and controversial campaign, during which he often used the term "radical Islamic terrorism," as well as his largely panned first 100 days in office, young Arabs resoundingly found Trump to be the least favorable U.S. president of the century. Eighty-three percent saw him as unfavorable, with 53 percent of that group responding very unfavorable, though President Barack Obama was viewed unfavorably by 52 percent and President George W. Bush was just behind Trump, at 77 percent unfavorable.
The survey tapped the opinions of young Arabs across 16 countries, some of which were listed under Trump's executive order to temporarily ban immigration and travel earlier this year, measures that have since been held back by U.S. federal courts.
The bans perhaps fueled the overwhelming belief among young Arabs that Trump is staunchly anti-Muslim. Seventy percent agreed that Trump is anti-Muslim, compared with only 27 percent who disagreed, while respondents from Middle Eastern nations such as Qatar (87 percent), U.S. ally Saudi Arabia (84 percent) and Oman (79 percent) overwhelmingly agreed.
Still, the survey did find that young Arabs are torn over the idea that Trump's rhetoric and actions have the potential to increase recruitment for extremists like the Islamic State militant group (ISIS). While 49 percent agreed that the travel ban would fuel recruitment, 47 percent disagreed.
Meanwhile, at least a quarter of those surveyed said that Trump's presidential victory would have the biggest impact on the Arab world over the next five years. The rise of crude oil prices was next up at 18 percent, followed by ISIS, or Daesh, losing ground in its previous strongholds of Iraq and Syria.