Boris Johnson Says U.K. Should not 'Demonize' Donald Trump over ban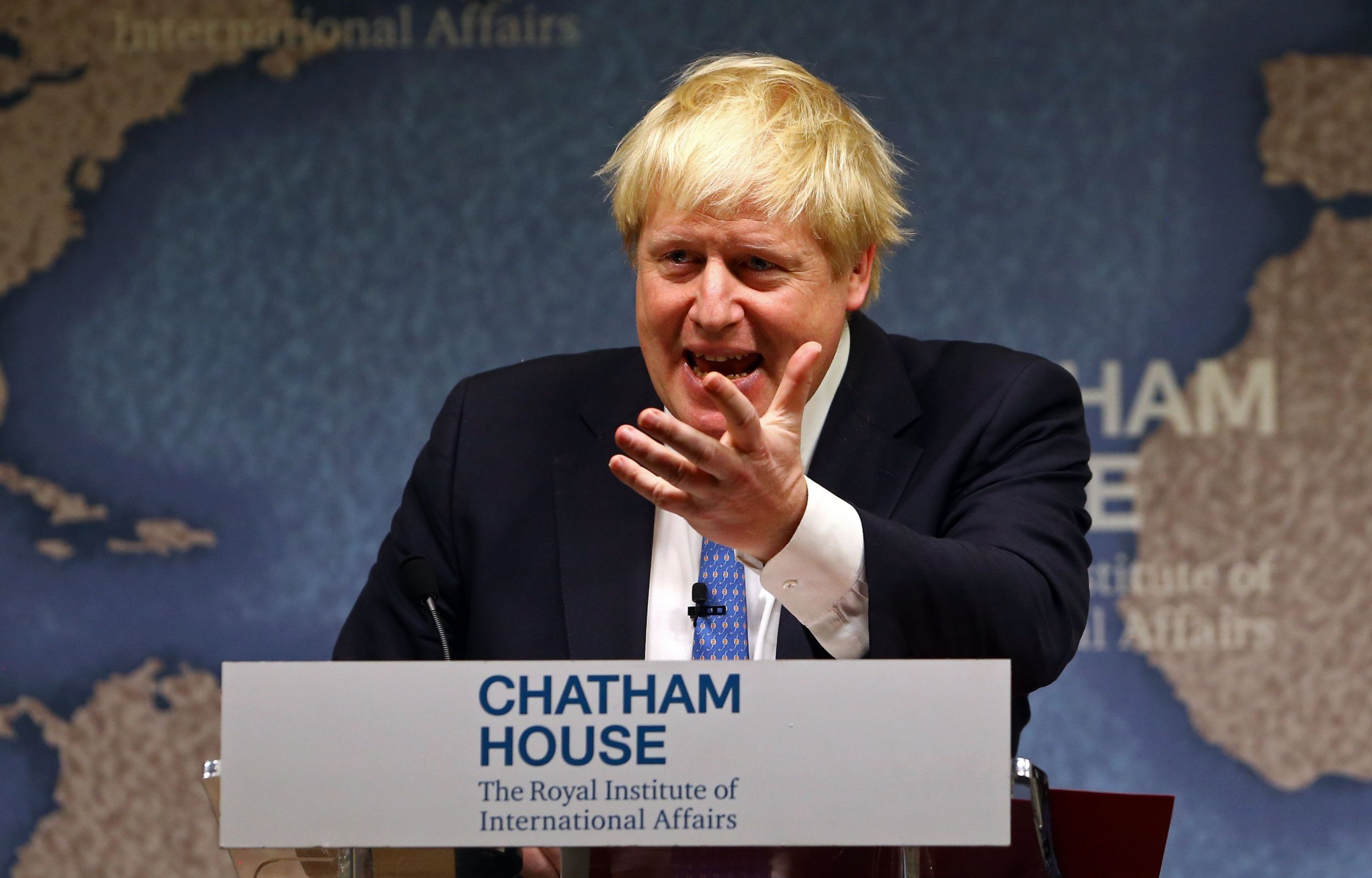 British Foreign Secretary Boris Johnson has warned U.K. politicians against attempts to "demonize" U.S. President Donald Trump over draconian new immigration controls.
Speaking in the House of Commons Monday, Johnson said he felt "disquiet" over Trump's "highly controversial" policy, adopted by executive order Friday, of temporary restrictions on immigration from some muslim-majority countries and a freeze on the U.S. refugee programme.
But while Johnson reiterated that this was "not an approach that this government would take," describing it as "divisive, discriminatory and wrong," he said it would be counterproductive to "demonize" the Trump administration.
He said that the U.S. and U.K. work together "more closely than any other two countries in the world" on security, and that a strong alliance between the two was vital.
Pointing to UK Prime Minister Theresa May's "highly successful visit to the White House" last Friday 27 January as evidence of "the strength of that transatlantic alliance," Johnson claimed it had helped him to secure an "exemption for U.K. passport holders" that immunizes British dual citizenship holders from the measures.
But Emily Thornberry, Johnson's shadow for the opposition Labour party, said the British government had not acted swiftly enough, coming 17 hours behind Canada in securing assurances for its citizens about the impact of the ban.
She asked whether May and Trump had discussed the impending executive order at their meeting, which came just hours before the travel ban was brought into force. Johnson avoided answering that question.
"I don't know what's worse," Thornberry said, "that the president would have such little respect for the prime minister that he wouldn't think of telling her, or that he did, and that she didn't think it sounded wrong."
Thornberry continued: "When it comes to human rights, when it comes to women's rights, when it comes to torture and the treatment of minorities President Trump is already descending down a very dangerous slope.
"We need a prime minister who is prepared to tell him to stop; not one who simply proffers her hand and silently helps him along."
Meanwhile Yvette Cooper, a Labour member of parliament, said that Johnson's criticism of Trump did not go far enough.
"One of our closest allies has chosen to ban refugees and target Muslims and all he can say is 'well it wouldn't be our policy,'" she said, "That's not good enough."
"For the sake of history, for heaven's sake have the guts to speak out," Cooper said.
The heated exchange follows days of confusion over how Britons might be affected by the ban.
Over the weekend, there were fears that British passport holders from banned countries, such as the Somalia-born Olympic gold-winning athlete Mo Farah, could be excluded from U.S. travel.
The British Foreign Office insists they will not be affected by Trump's executive order.
Meanwhile, a petition calling for the cancellation of Trump's upcoming state visit to the U.K. has garnered more than a million signatures.