Sadiq Khan Has Called On Theresa May To Cancel Donald Trump's State Visit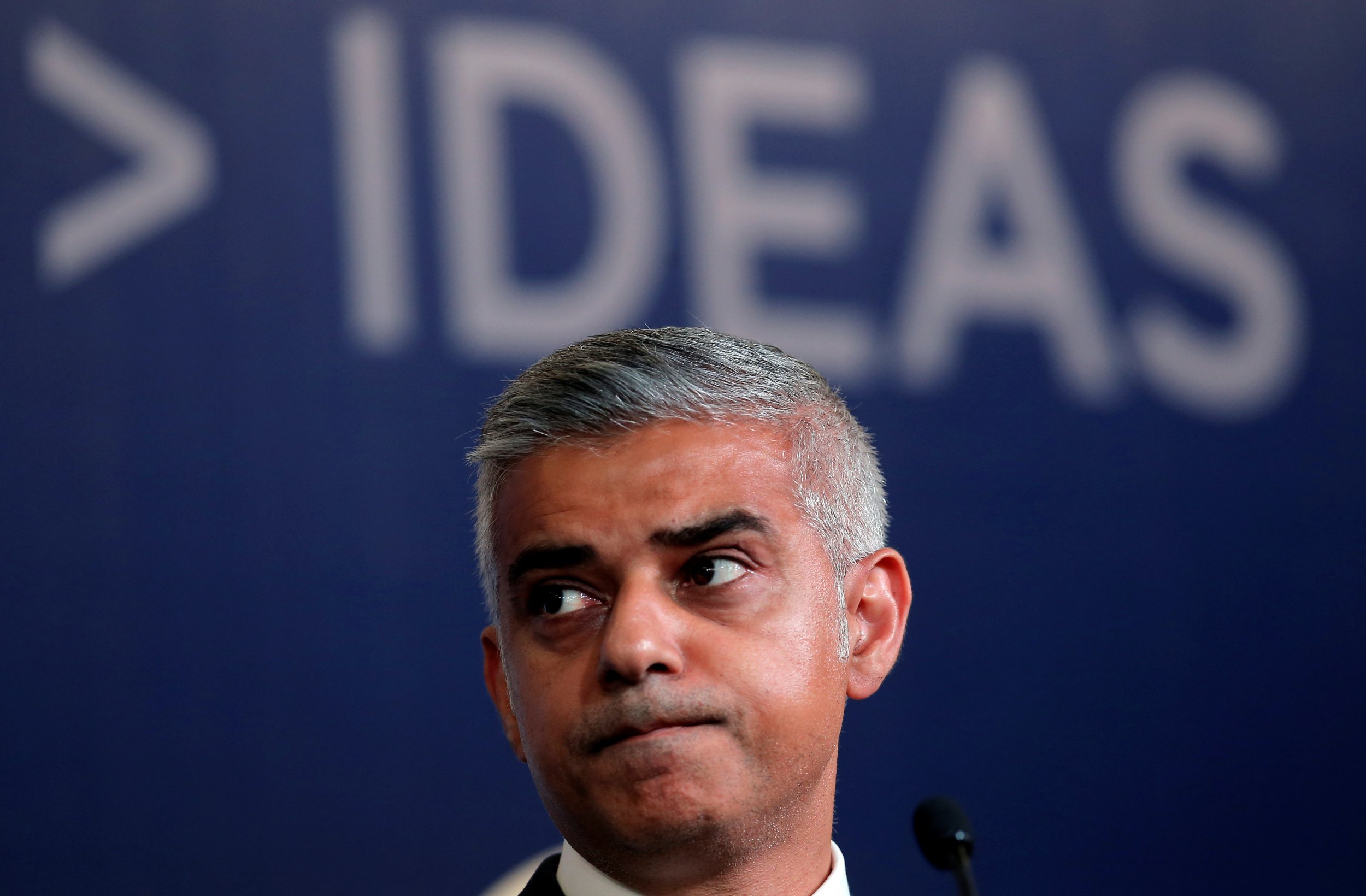 Sadiq Khan, the Mayor of London, has condemned Donald Trump's travel ban and refugee freeze and called for the President's state visit to Britain to be cancelled.
Khan, who last June became the first Muslim mayor of a major western capital, said in an opinion piece for London's Evening Standard newspaper that he had "done [his] best" to avoid criticising Trump, whose election Khan opposed.
But, Khan said, "in the aftermath of his shameful and cruel ban on immigrants and refugees … I have no choice but to speak out."
Trump signed an executive order Friday that restricted immigration from some Muslim majority countries into the U.S., froze the country's entire refugee system for 120 days, and indefinitely banned refugees from Syria.
The "extreme vetting" procedure has since sparked public outrage and widespread condemnation from politicians around the world.
"Every country has the right to set its own immigration policies but this ban is both discriminatory and counter-productive," Khan said.
"It will see the U.S. turn its back on its obligation to refugees fleeing from violence and persecution," he added, "and it will play straight into the hands of the terrorists and extremists who seek to divide and harm our great nations."
The British Foreign Office says it has obtained clarification that the ban will not apply to U.K. nationals. But, Khan said, "we should not kid ourselves that this makes everything alright. Far from it. Millions of people still face a ban from going to the US simply because of where they come from."
U.K. Prime Minister Theresa May is facing pressure from the opposition Labour party, of which Khan is a member, to cancel a planned state visit by Trump first announced during her visit to the U.S. last Friday.
A petition calling on May to cancel the visit today passed one million signatures.
Khan's article added his voice to the calls, stating "we must now rescind the offer of a full state visit for President Trump — until this ban is lifted."
"We in Britain have an obligation and a responsibility to make crystal clear to President Trump that this ban is a mistake," Khan continued, "and to urge him to put it right."