Donald Trump Calls for 'Total and Complete Shutdown' of Muslims Entering U.S.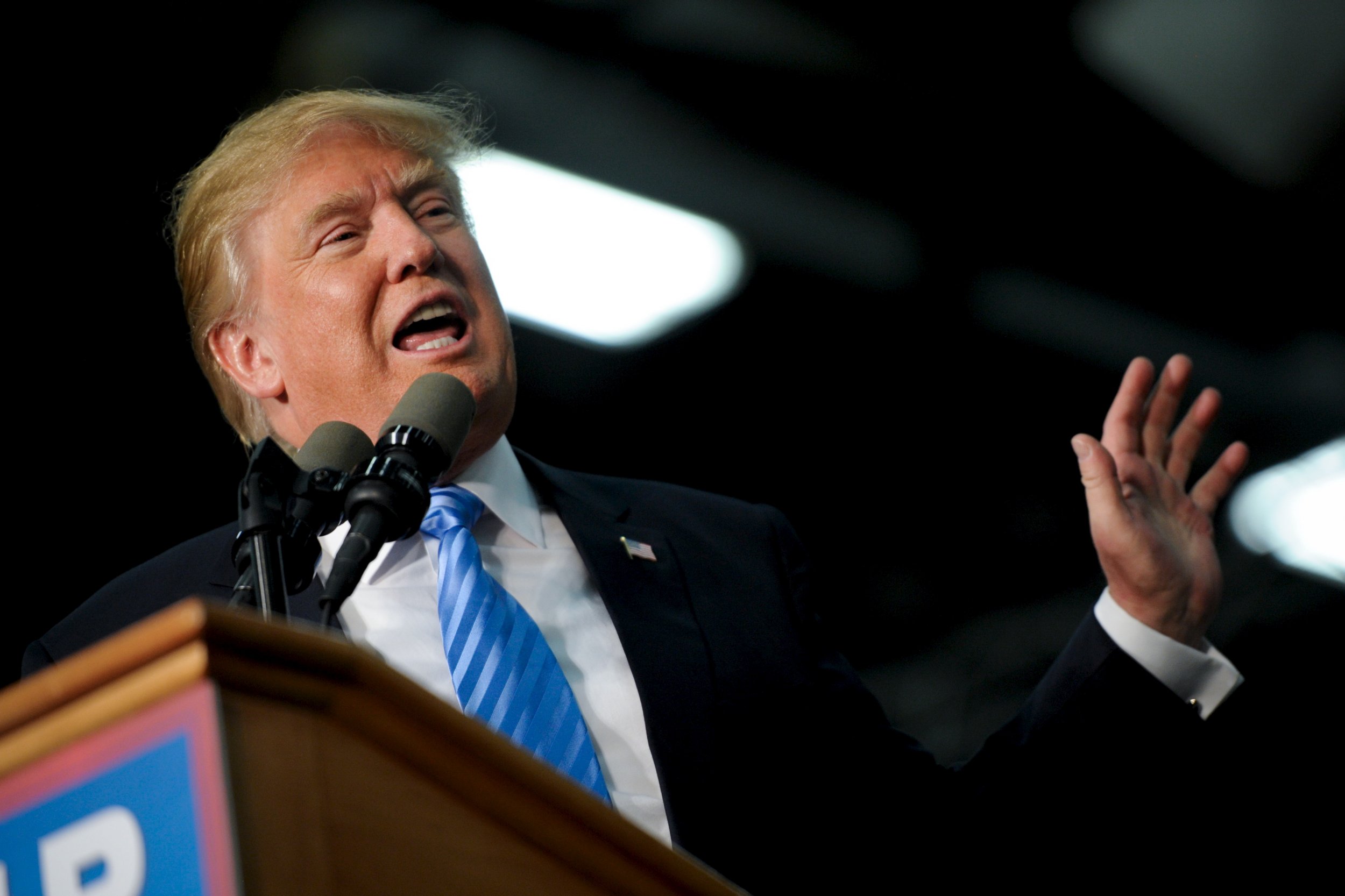 Republican front-runner Donald J. Trump on Monday called for a "total and complete shutdown" of Muslims entering the United States "until our country's representatives can figure out what is going on."
Trump cited dislike for America and Americans by "large segments of the Muslim population" as the reason for the shutdown. He also cited data from the Center for Security Policy, a Washington, D.C., think tank founded by Frank Gaffney Jr., whom the Southern Poverty Law Center calls "one of America's most notorious Islamophobes."
According to the law center, Gaffney "believes that 'creeping Shariah,' or Islamic religious law, is a dire threat to American democracy. He favors congressional hearings to unmask subversive Muslim conspiracies and was even banned from events hosted by the Conservative Political Action Conference, a mainstay of GOP politics events, after accusing two of its organizers of being agents of the Muslim Brotherhood."
Trump said, "Until we are able to determine and understand this problem and the dangerous threat it poses, our country cannot be the victims of horrendous attacks by people that believe only in jihad and have no sense of reason or respect for human life."
The billionaire tycoon also cited polling data on Americans' wariness about admitting refugees from the Middle East.
Previously, Trump told CNN's Jake Tapper, "I love the Muslims."