Near-Universal Scorn for Trump's Muslim Ban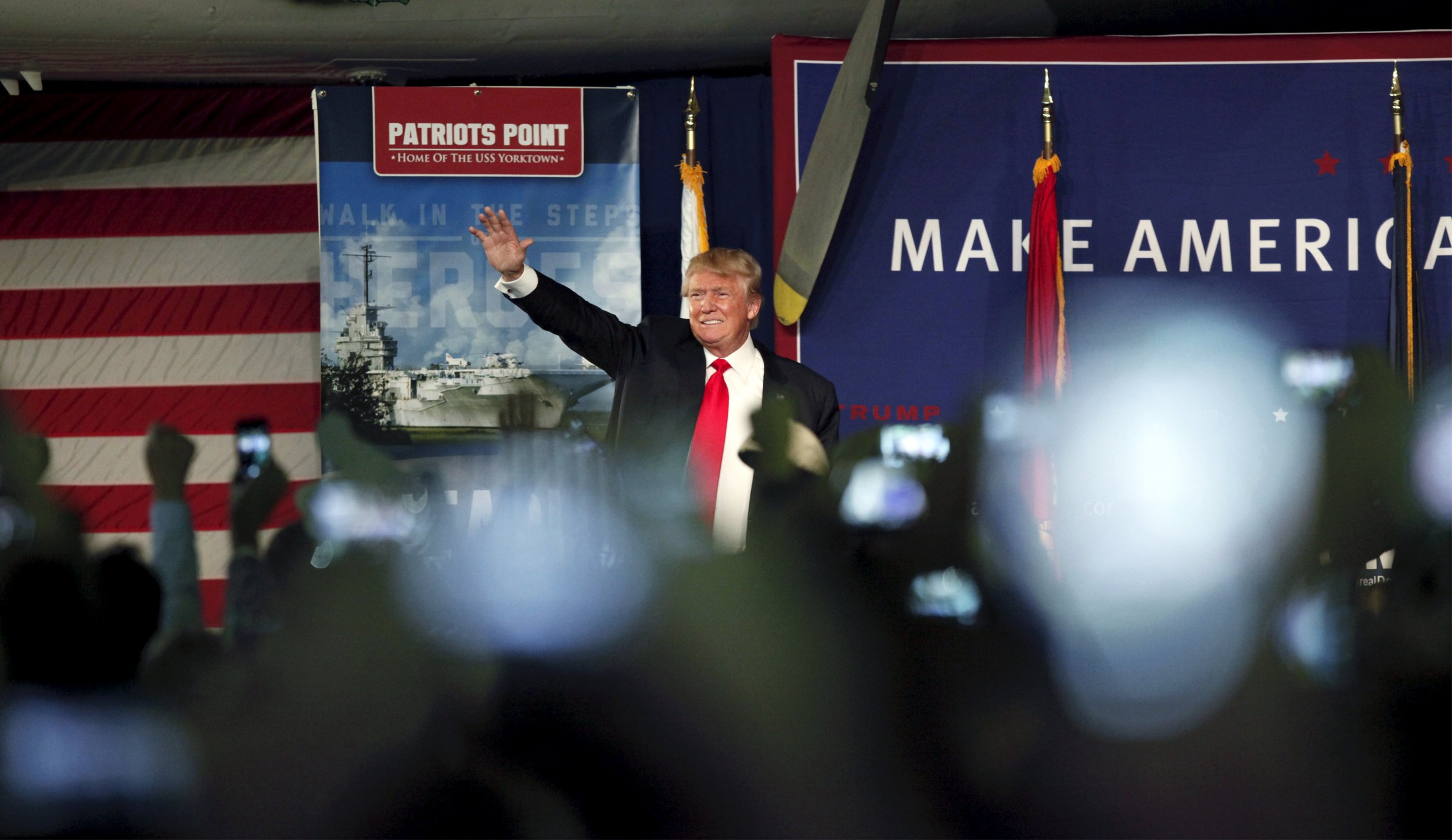 Donald Trump has come under fire from many, including some members of his own party, after suggesting on Monday that the United States should bar entry to all Muslims.
On Twitter, fellow Republican presidential hopeful Jeb Bush called Trump "unhinged" and reiterated his stance that Trump isn't a "serious" candidate. For months, Bush has been trying, without success, to make an impact in the nominating contest by positioning himself as the sober, serious alternative to Trump.
Of Trump, Ohio Governor John Kasich said in a statement, "This is just more of the outrageous divisiveness that characterizes his every breath and another reason why he is entirely unsuited to lead the United States."
On Twitter, Florida Senator Marco Rubio called Trump's plan "offensive and outlandish."
Businesswoman Carly Fiorina called Trump's plan an "over-reaction," and said it was as dangerous as President Obama's "under-reaction" to the Islamic State militant group, known as ISIS.
South Carolina Senator Lindsey Graham was vocal in his opposition to Trump on Twitter. Graham called Trump "downright dangerous."
Other candidates were less strident in their condemnation of Trump. Retired neurosurgeon Ben Carson said in a statement, "Everyone visiting our country should register and be monitored during their stay as is done in many countries," but he added, "We do not and would not advocate being selective on one's religion."
New Jersey Governor Chris Christie called Trump's proposal "ridiculous" and said it was "the kind of thing that people say when they have no experience and don't know what they're talking about."
Asked by reporters about Trump's proposed ban, Texas Senator Ted Cruz said, "Well, that is not my policy."
Trump's Democratic rivals were no less spirited in their condemnation of Trump. Late Monday night, longtime Hillary Clinton aide Huma Abedin sent an email to Clinton supporters titled, "I'm a proud Muslim." Trump's "Islamophobia doesn't reflect our nation's values—it goes far enough to damage our country's reputation and could even threaten our national security," Abedin wrote.
The candidate herself called Trump's proposal "reprehensible, prejudiced and divisive" on Twitter.
Vermont Senator Bernie Sanders also criticized Trump in a statement. "Demagogues throughout our history have attempted to divide us based on race, gender, sexual orientation or country of origin. Now, Trump and others want us to hate all Muslims. The United States is a great nation when we stand together. We are a weak nation when we allow racism and xenophobia to divide us," Sanders said.
On Twitter, former Maryland Governor Martin O'Malley called Trump a "fascist demagogue."