Donald Trump Retweets a Fascist, Pressured to Disavow White Supremacy Endorsement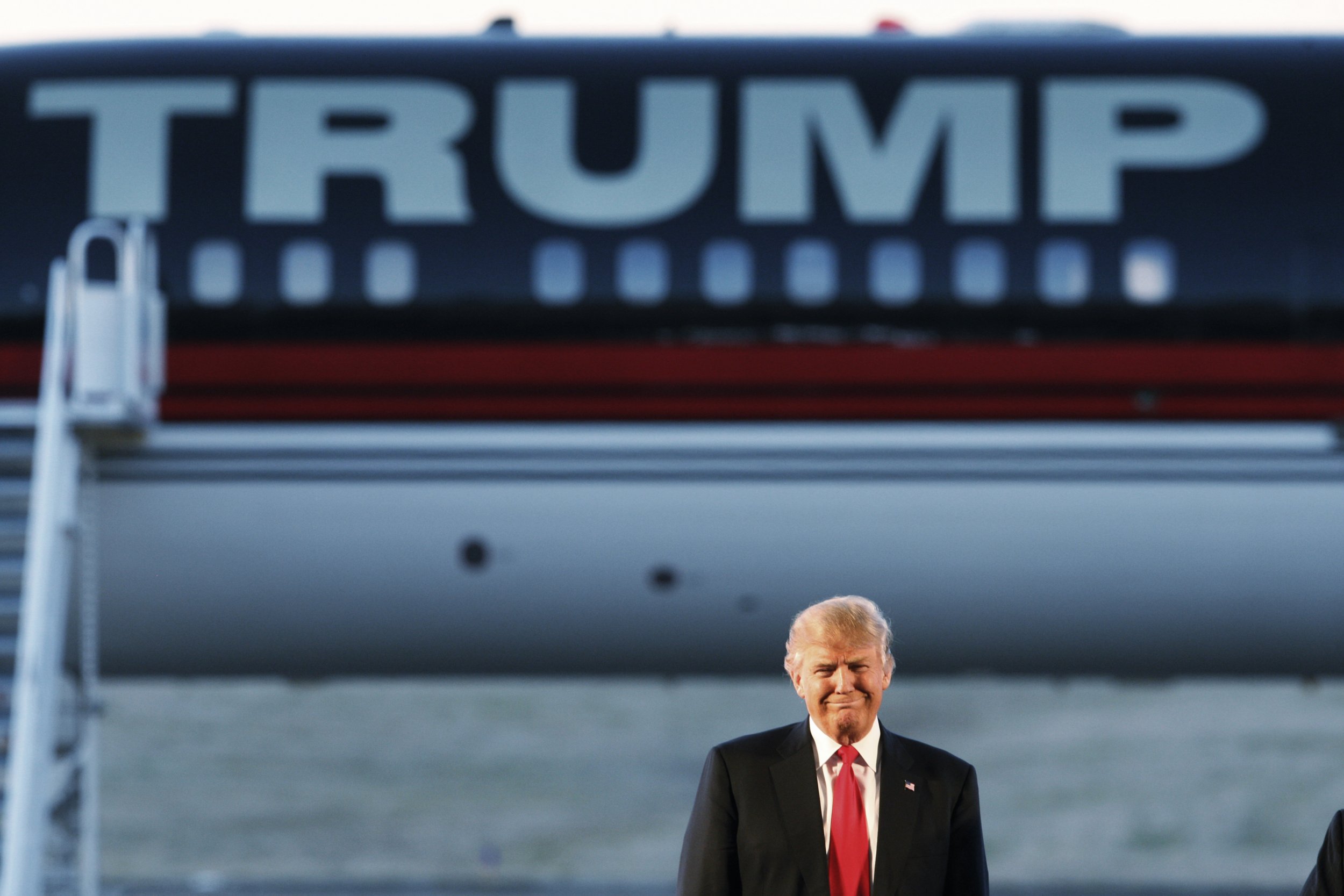 Republican presidential candidate Donald Trump is drawing ire on the Internet once again. This time, Trump seemed to endorse a fascist who once led Italy, Benito Mussolini. On Sunday, Trump retweeted a quote from a Mussolini parody Twitter account, @ilduce2016.
The parody account—which has an avatar that mashes Trump's distinctive comb-over with Mussolini's stern face—has since been revealed to have been the ploy of several Gawker employees, created with the intention of tricking Trump. While the account's been mostly tweeting at Trump in jest since December 2015, it gestures toward something more sinister: that some of Trump's outrageous declarations may not be so different from those that have put fascist-leaning people in power in the past, Mussolini included.
When asked why he retweeted the quote early Sunday morning, Trump said during a morning talk show that he had done so because "it's a very good quote."
It's troubling, too, to note Trump refused to disavow white supremacists, notably David Duke, the Ku Klux Klan's former grand wizard, until Sunday afternoon. Duke told his white supremacist radio listeners earlier this week that choosing to vote against Trump would be "treason to your heritage."
When asked by CNN's Jake Tapper on Sunday morning about the endorsement and whether he disagreed with white supremacists, Trump didn't give a clear answer. As NPR notes, he dodged the question four times, instead saying that he didn't know "anything about David Duke" or "white supremacy."
Turns out Trump does know about Duke's brand of white supremacy. Or he used to, at least. When Trump was briefly considering running for president back in 2000, he ended his dalliances with the Reform Party because it "includes a Klansman, Mr. Duke, a neo-Nazi, Mr. Buchanan, and a communist, Ms. Fulani," he wrote in a statement quoted by The New York Times. "This is not company I wish to keep."
On Sunday afternoon, possibly pressured by social media fury, Trump tweeted that he disavowed David Duke.