Donald Trump Used N-Word on 'Apprentice' Set, Didn't Think Americans Would 'Buy' Black Contestant Winning: Co-Producer
During the first season of The Apprentice, Donald Trump was skeptical about whether viewers would "buy" that a black contestant could win the reality show and be awarded a job within his organization, according to a former producer on the show.
The 2004 show had come down to two finalists: Kwame Jackson and Bill Rancic. Jackson, an African-American investment manager at Goldman Sachs who had graduated from Harvard Business School. Rancic, a Croatian-American entrepreneur, owned a cigar business in Chicago.
According to the show's co-producer Bill Pruitt, when the time came to pick a winner Trump gathered with other judges and producers in a huddle. Carolyn Kepcher, a judge and the chief operating officer of several Trump golf clubs, advocated for Jackson's victory.
"But will America buy a n***er winning?" Trump said, according to Pruitt. Pruitt said he was not sure exactly what happened next, but that the huddle ended and Rancic was eventually named the winner of season 1.
The account of Trump's use of the racial epithet is included in the book The Method to the Madness: Donald Trump's Ascent as Told by Those Who Were Hired, Fired, Inspired—and Inaugurated by reporters Allen Salkin and Aaron Short. The book is set to be released on July 9.
Kepcher told Salkin and Short that she did not "remember such an incident" and that if Trump had used the N-word "I would remember, and I'd be disgusted."
Jackson told the authors that had he won, he would have had a "problem" with Trump's birtherism attacks against Barack Obama. Plus, he said Trump would have always had "the trump card to say, I picked the black guy as my first winner."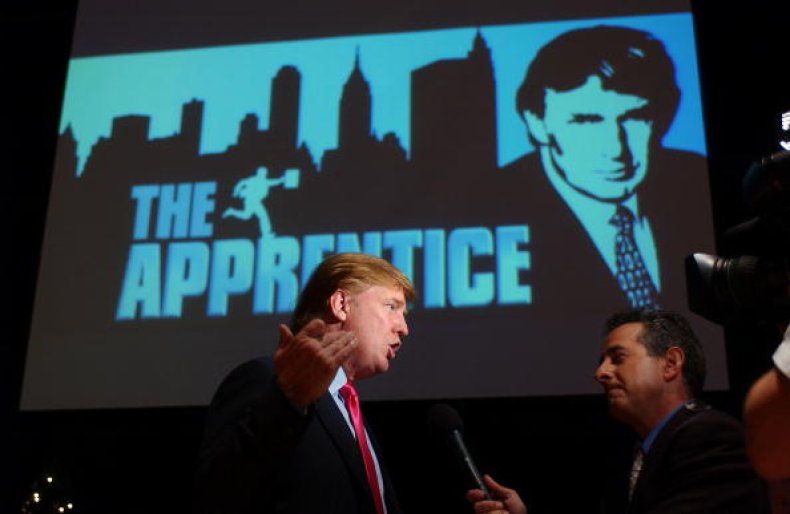 There have been several reports that Trump has used the N-word, both before and after being elected president.
Former White House adviser Omarosa Manigault Newman, who was once the most prominent African American woman in the Trump administration and a former Apprentice contestant, wrote in her memoir that Trump is a racist who has used the racial epithet on many occasions. She also said she had the tapes to prove it (which were allegedly recorded on the set of The Apprentice) but the existence of the tape is still in question.
Omarosa apparently was told that Trump had used the term from an unnamed person, who had originally heard it from Frank Luntz. Luntz, a conservative consultant, denied her account and said that the allegation is completely false. He also said that he has "never heard such a thing" come from the president.
After her memoir was released, Trump called his former aide a "crazed, crying lowlife." He also called her "that dog" in a tweet, which sparked criticism for its racial undertones. Trump has also come under fire for attacking prominent black celebrity figures, including LeBron James and protesting NFL players.
Trump was also accused of using racially derogatory language in the Oval Office when he reportedly referred to nations like Haiti and Nigeria as "shithole countries" in a closed-door meeting with lawmakers.