Donald Trump Named 'Man of the Year' By Law Enforcement Publication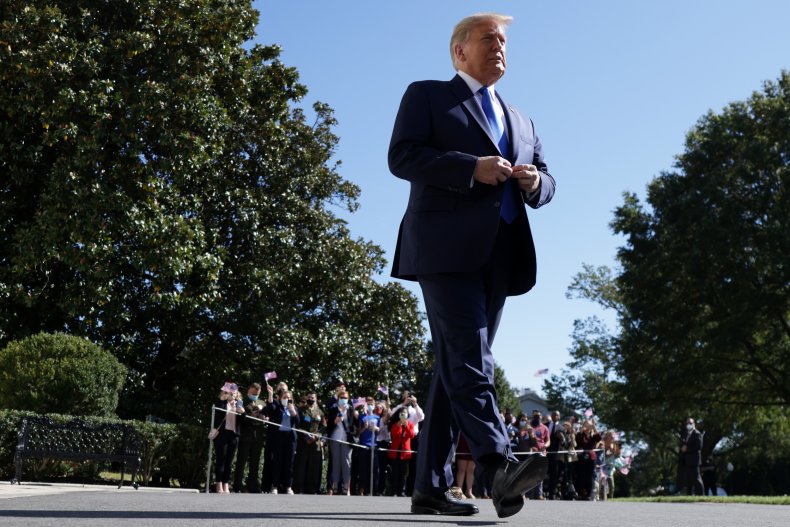 President Donald Trump has received a new recognition from the law enforcement community—"Man of the Year."
Blue magazine, which describes itself as an "independent voice of law enforcement," made the endorsement on the cover of their latest issue. The article was written by Tom Homan, the former acting director of U.S. Immigration and Customs Enforcement (ICE).
Homan was effusive in his praise.
"In my humble opinion, he has been Man of the Year since his inauguration," Homan wrote, "because from day one of him sitting in the Oval Office, he has supported law enforcement and first responders like no other president in my lifetime."
Homan put Trump at the top of his list of presidents.
"I have worked for six different presidents starting with Ronald Reagan and I respected every president I ever worked for," Homan wrote. "However, let me be clear, no president has done more for the men and women that carry that badge and gun than Trump. That is a stone-cold fact based on his words and actions."
The recognition comes after Trump spent the summer rebranding his re-election campaign under the "law and order" banner, the decades-old motto that once helped Richard Nixon ascend to the presidency.
Law and order became Trump's 2020 mantra as protests broke out across the country following the death of George Floyd while in police custody in late May. Although an overwhelming majority of protests over police brutality and racial injustice were peaceful—one study found that 93 percent of 7,750 demonstrations this summer remained nondestructive—Trump used the violence in areas such as Kenosha, Wisconsin and Portland, Oregon to criticize cities run by Democrats and appeal to his base of supporters.
The article commended Trump for guiding the Department of Justice to create Operation Legend, which sent federal agents to cities in an attempt to crackdown on violent crime, and highlighted instances where the president expressed support for law enforcement on the campaign trail.
The Trump campaign quickly touted the recognition from Blue magazine in an email sent to supporters on Friday morning, writing: "While Joe Biden and the radical left have turned their backs on America's heroes in blue by bailing out rioters and threatening to defund the police, President Trump will always support law enforcement officers."
Despite the president's targeted messaging, polling has shown most voters still trust Biden more than Trump when it comes to crime.
A CNN survey released last week found 55 percent of respondents chose Biden when asked which presidential candidate would be better at handling crime and safety issues, while 43 percent chose Trump. A poll conducted by NBC News and The Wall Street Journal found Biden leading again, 45 percent to 41 percent, when respondents were asked who would be better at dealing with crime and violence.
Law and order was a point of contention during the first presidential debate as Trump accused his Democratic rival of refusing to voice support for the police community and claimed crime would go up if he lost the election.
"Law and order with justice where people get treated fairly," Biden responded. "And the fact of the matter is violent crime went down 17 percent, 15 percent in our administration. It's gone up on his watch."