National Archives to Make All of Donald Trump's Tweets Publicly Available
President Donald Trump's tweets will be preserved in the National Archives. The department launched the website for the Donald J. Trump Presidential Library, which will hold information and records of the Trump administration, on Wednesday.
The library won't just include documents and records on archived White House websites and official presidential social media accounts—it will also contain tweets and documents that were shared on Trump's personal Twitter handle, which he often used to address citizens. On the new site, the department explained the decision to house messages from personal social media accounts, saying that a "number of Trump administration officials, including President Trump, used personal accounts when conducting government business."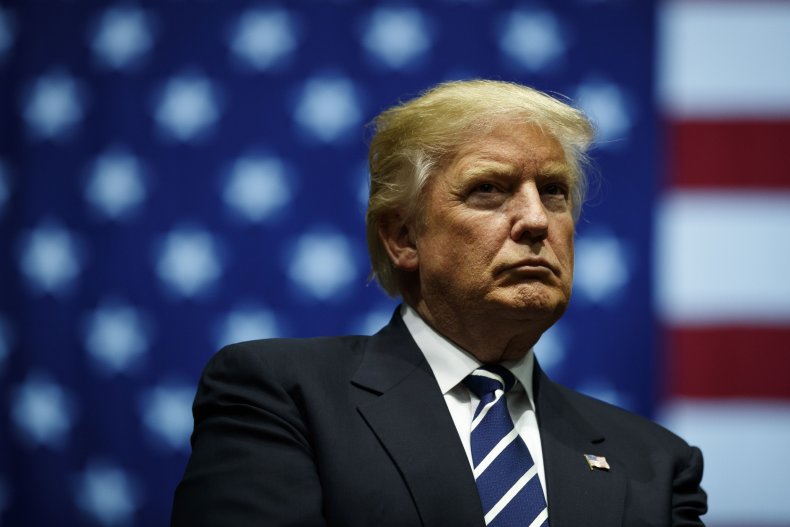 "The National Archives will make the social media content from those designated accounts publicly available as soon as possible," the department says on its website for the Trump Presidential Library.
The Trump Library will mark the 15th Presidential Library operated by the National Archives. While Trump does have the option to build and donate a library of his own—like President Barack Obama's library, attached to his Presidential Center in Chicago—the National Archives will also keep a collection of records obtained over the course of his four-year presidency.
The Presidential Libraries have been a tool to "promote understanding of the Presidency and the American experience" since Congress passed the Presidential Libraries act in 1955. "They preserve and provide access to historical materials, support research, and create interactive programs and exhibits that educate and inspire," the department says in a press release announcing the launch of the Trump Library's website.
The administration for the newly sworn-in President Joe Biden took over all of the White House's official social media accounts during the inauguration on Wednesday. Although the account started with a blank slate and a little more than 955,000 followers, according to the Washington Post, Biden's POTUS Twitter page had amassed more than 2.7 million followers by the time of its first tweet post-inauguration.
"There is no time to waste when it comes to tackling the crises we face. That's why today, I am heading to the Oval Office to get right to work delivering bold action and immediate relief for American families," Biden wrote at approximately 12:36 p.m. ET.
Meanwhile, Trump's POTUS Twitter account switched over to the handle @POTUS45.
As for Trump's personal Twitter, it remains permanently suspended following the attempted insurrection at the Capitol building on January 6.
"After close review of recent Tweets from the @realDonaldTrump account and the context around them—specifically how they are being received and interpreted on and off Twitter—we have permanently suspended the account due to the risk of further incitement of violence," Twitter announced on January 8.