Trump Again Suggests NATO Allies Don't Pay 'Fair Share'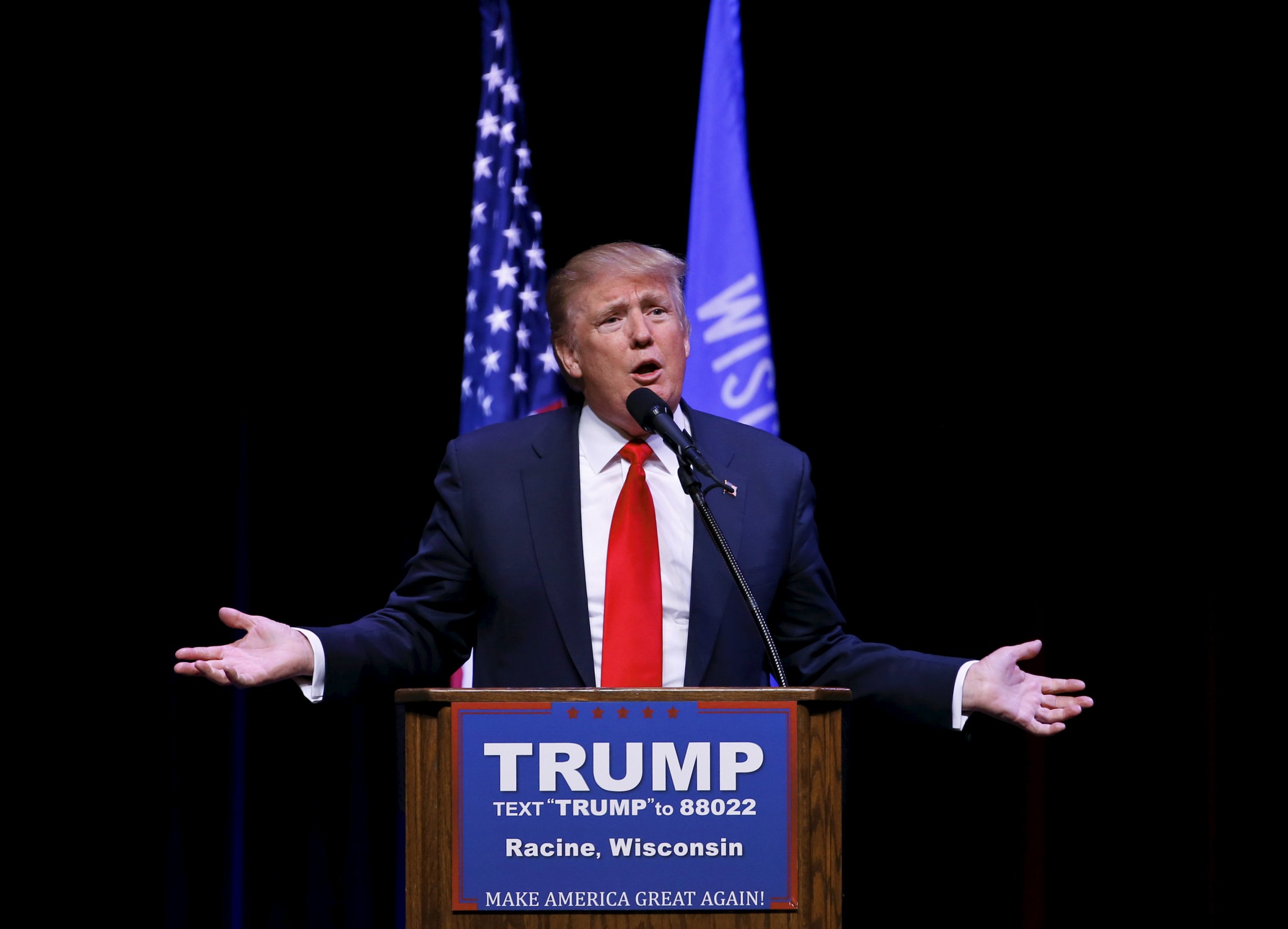 Republican presidential front-runner Donald Trump on Saturday again accused U.S. allies of not pulling their weight in the NATO military alliance, despite a call from President Barack Obama to tone down his foreign policy rhetoric.
The billionaire businessman told a campaign rally in Racine, Wisconsin, that allies in the North Atlantic Treaty Organization "are not paying their fair share" and called the 28-nation alliance "obsolete.
"Either they pay up, including for past deficiencies, or they have to get out. And if it breaks up NATO, it breaks up NATO," Trump said.
Trump has frequently criticized NATO in recent weeks as the race for the Republican nomination for the Nov. 8 election has heated up.
On Friday, Obama cast doubt on Trump's fitness for office after the former reality TV star refused to rule out using nuclear weapons in Europe and said that Japan and South Korea might need nuclear arms.
"The person who made the statements doesn't know much about foreign policy or nuclear policy or the Korean peninsula, or the world generally," Obama said, warning that the world is closely watching the U.S. election rhetoric.
"I've said before that people pay attention to American elections. What we do is really important to the rest of the world," Obama said.
Trump's comments on NATO have also sent ripples through the Republican Party, which has traditionally promoted a muscular foreign policy.
Tuesday could be a turning point in the Republican nomination race, when Wisconsin hosts its nominating contest. Trump, 69, trails his leading rival, U.S. Senator Ted Cruz, 45, of Texas in the Upper Midwestern state.
A Cruz win would make it harder for Trump to reach the magic number of 1,237 delegates needed to secure the nomination before the Republican national convention in July. The winner will get to claim all of Wisconsin's 42 delegates.