America is Exporting 'Molecules of U.S. Freedom' to the World Says Donald Trump's Energy Department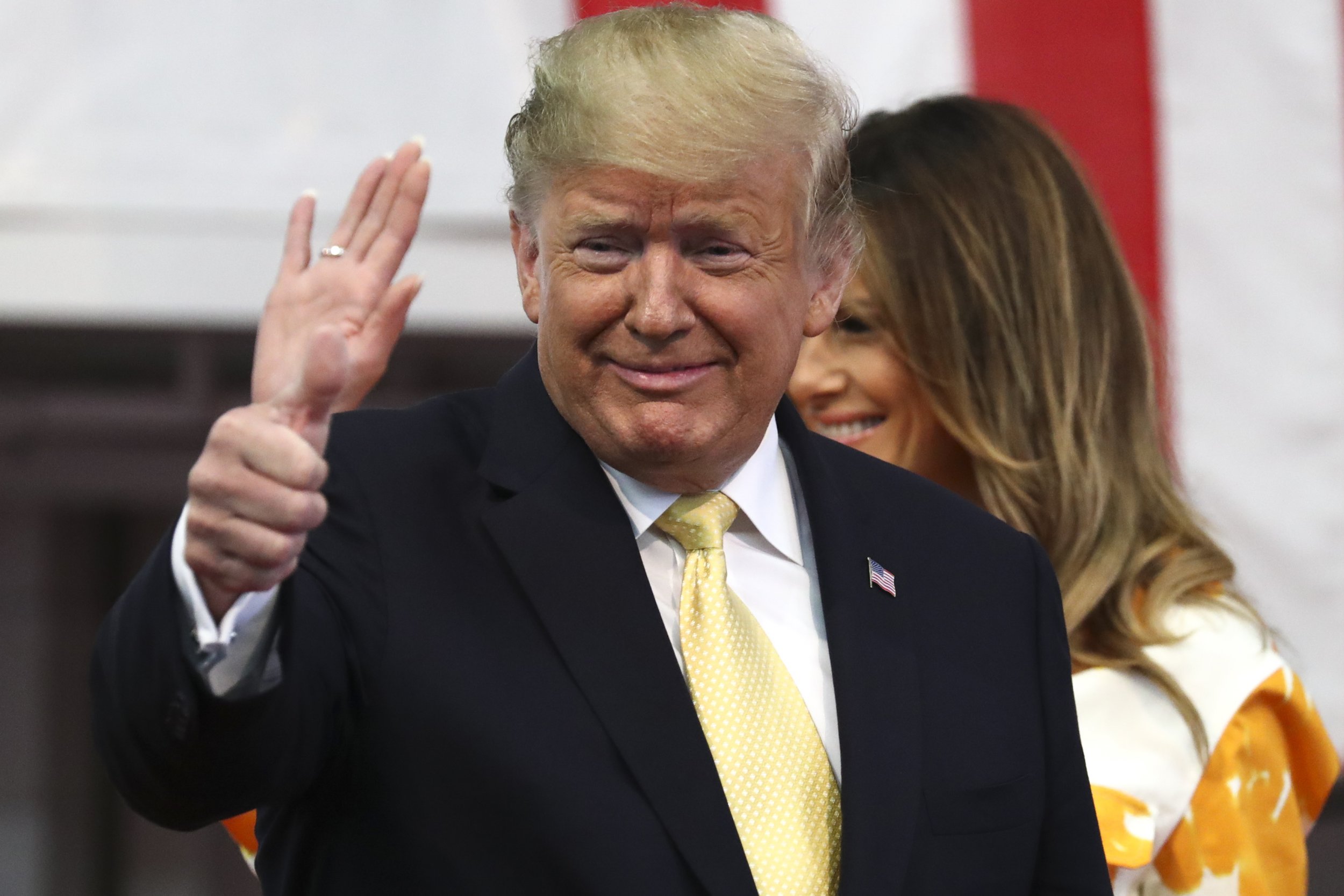 A U.S. department of energy official called liquefied natural gas "molecules of U.S. freedom" in a press release published Tuesday. The statement announced the expansion of export capacity for the commodity, and said the move would promote "clean energy," economic growth and domestic job creation.
But it was a quote from assistant secretary for fossil energy Steven Winberg that caught the eye of some readers. He said in the release: "With the U.S. in another year of record-setting natural gas production, I am pleased that the Department of Energy is doing what it can to promote an efficient regulatory system that allows for molecules of U.S. freedom to be exported to the world."
Another official called the product "freedom gas" in a separate quote from the same release. Under Secretary of Energy Mark W Menezes described the increased export capacity as "critical to spreading freedom gas throughout the world by giving America's allies a diverse and affordable source of clean energy."
Social media users were quick to express their surprise at the unusual terminology. "Did I accidentally load Parody Twitter? This can't be for serious," Michael Buckelew commented on journalist Ellen Gilmer's tweeted screengrab of the press release.
Another user wrote: "Absolutely extraordinary—fossil fuel capitalism taken to its logical extreme by the Trump administration."
Other users rejected the description of natural gas as "clean energy." Although carbon dioxide emissions from natural gas are much lower than other fossil fuels, its extraction and transportation is linked to leakage of another, more potent, greenhouse gas: methane.
Negligent drilling for natural gas may contaminate local water sources, as the Union of Concerned Scientists notes on its website. Fracking has also been linked to increased seismic activity.
"Molecules of science f***ery is more like it," commented Twitter user Steverino247. "I think he meant to say 'molecules of climate catastrophe,'" wrote another.
Back in 2018, energy secretary Rick Perry also referred to natural gas as a kind of freedom. He told Fox Business that American exports of the commodity prevented the U.S. allies from having to lean on Russia.
"Every molecule of American gas that goes into Europe is a molecule that they don't have to take from Russia and be held hostage," he said. "We are delivering freedom around the world—not just gas."
But the product can still get tied up in trade disputes. Earlier this month, President Donald Trump promoted his administration's attempts to increase exports of the commodity during a speech in Louisiana, The Washington Post reported. But China dealt such efforts a blow when it announced it would hike tariffs on U.S. liquefied natural gas from 10 percent to 25 percent.