NBA Teams 'Abandon Plans' to Stay in Donald Trump Hotels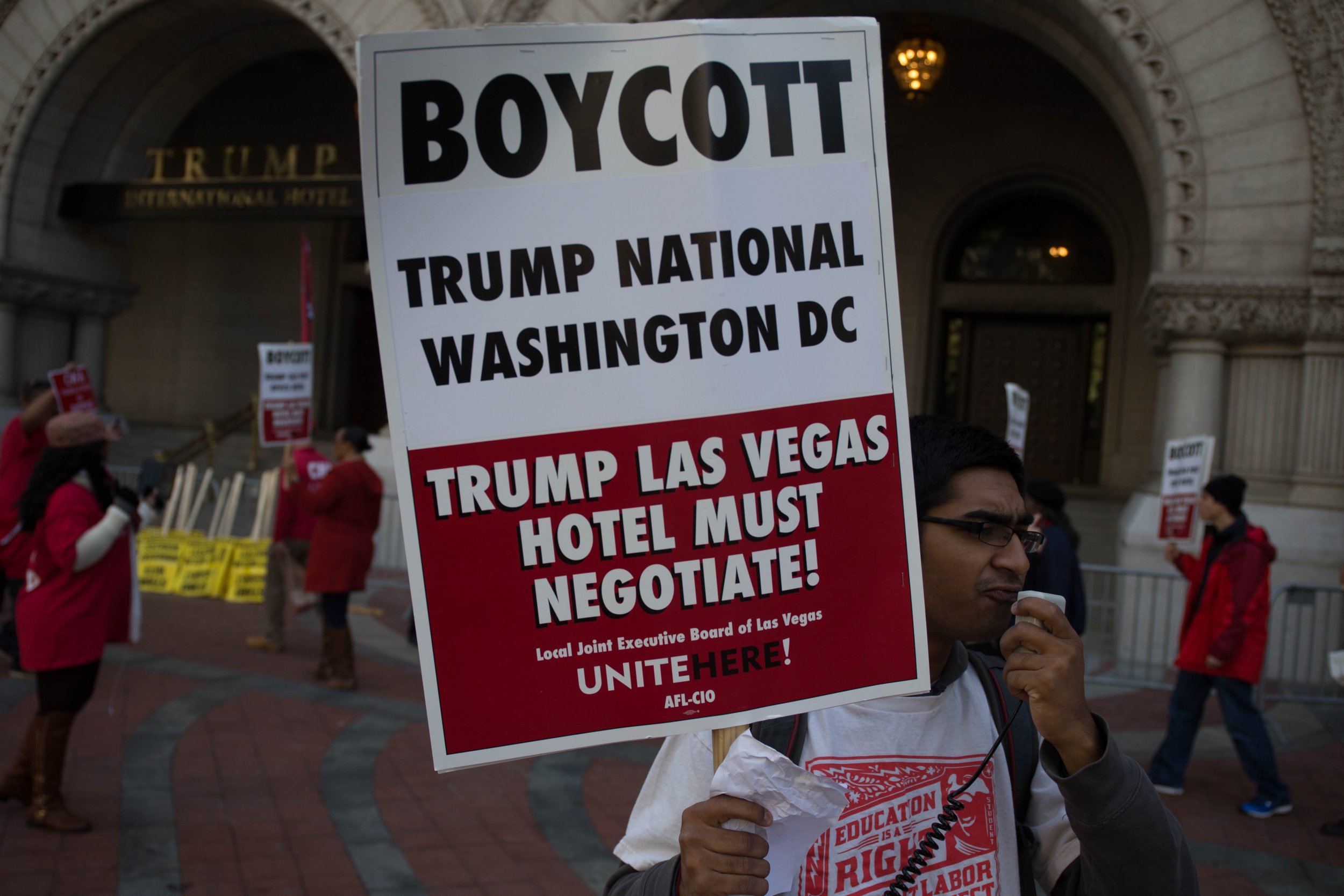 Several National Basketball Association (NBA) teams are to stop staying in Donald Trump's hotels following the business mogul's U.S. presidential victory, according to reports.
ESPN claims the Milwaukee Bucks, Memphis Grizzlies and Dallas Mavericks will no longer use the Trump-branded properties on road trips in Chicago and New York City to avoid an association with the property tycoon, who defeated Democrat Hillary Clinton to win the White House last week.
The Trump SoHo hotel in Manhattan is a popular destination for NBA franchises who travel to play the New York Knicks and the Brooklyn Nets. But in October, it was reported that Adrian Gonzalez of the Los Angeles Dodgers had refused to stay in the Trump International Hotel and Tower in Chicago in August, when the Dodgers visited the Chicago Cubs.
Two prominent NBA head coaches, Gregg Popovich of the San Antonio Spurs and Steve Kerr of Golden State Warriors, have voiced strong opposition to Trump since it was confirmed the 70-year-old would take office in January.