Mega-Rich Trump Family and Businesses Could Collect Untold Amounts of Cash From New York State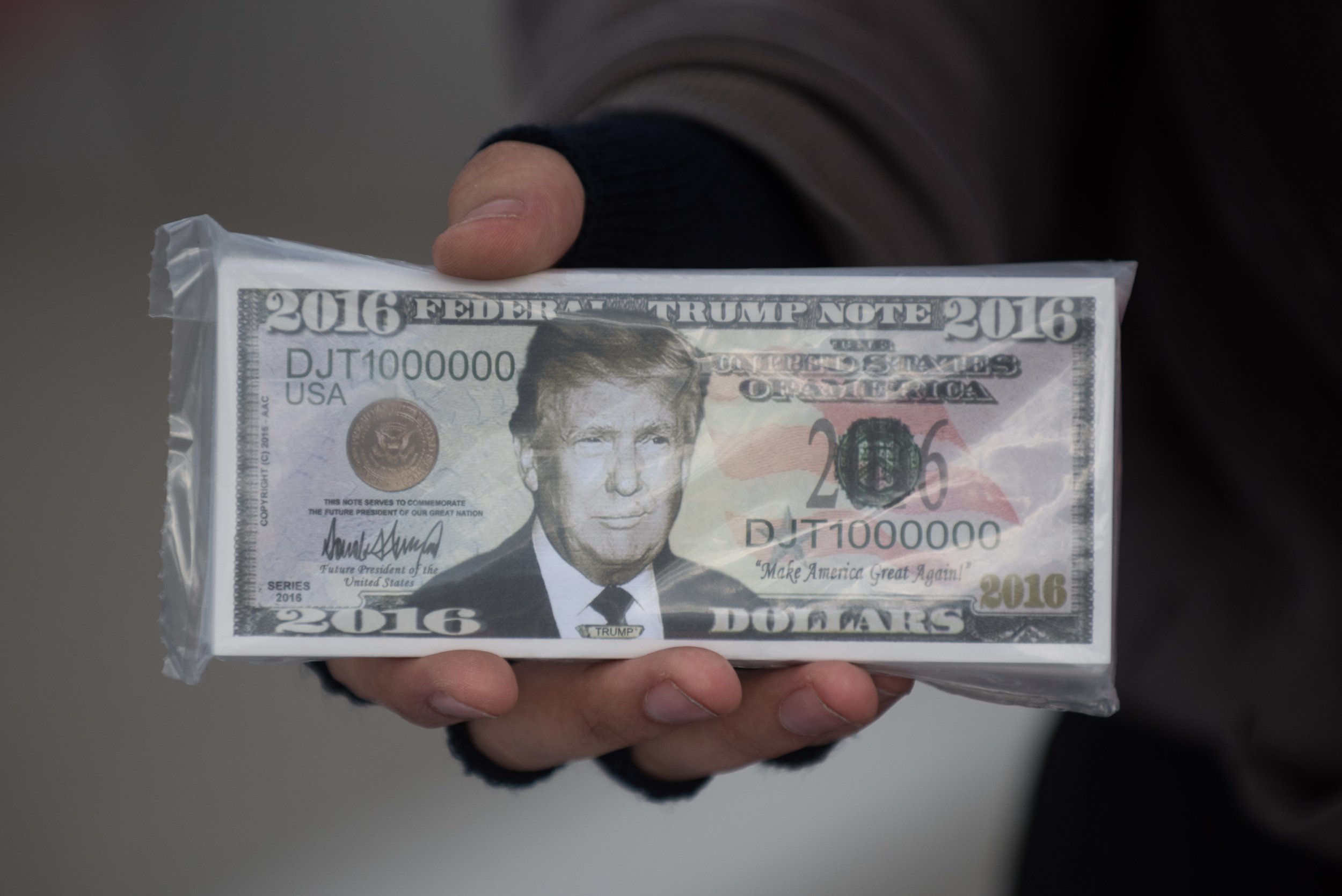 President Donald Trump's self-described efforts to do something good for the country have reportedly been bad for business—his own, that is.
Since a year ago, Trump has tumbled to No. 248 in the Forbes rankings of the richest people in America, down from No. 156. His estimated net worth has contracted by $600 million, from $3.7 billion to $3.1 billion, since 2016.
Trump hasn't exactly been reduced to panhandling to keep those two scoops of ice cream on the table—but if he is indeed looking to pick up some extra cash, he seems to have it coming to him: A Newsweek review of New York State's "unclaimed funds" account reveals multiple entries for Trump, along with some of his relatives and businesses.
Unclaimed funds in New York are held by the state comptroller's office, and they're exactly what they sound like: money that either people forget that they have or that they are due, such as security deposits, insurance payments, refunds and dormant bank accounts.
All the accounts are listed in a searchable database. Entries give the general nature of what's owed and who owes it. According to state law, per the comptroller's office, the person entitled to collect is privy to the amount; the general public isn't.
A run through the filings showed that as of Friday, "Warren Corp. & Subs" was listed as owning "unredeemed gift certificates" to a Donald Trump at 725 Fifth Avenue, the address of Trump Tower. The listing doesn't say what the gift certificates are worth or what goodies they can be redeemed for.
The payments could be a family affair.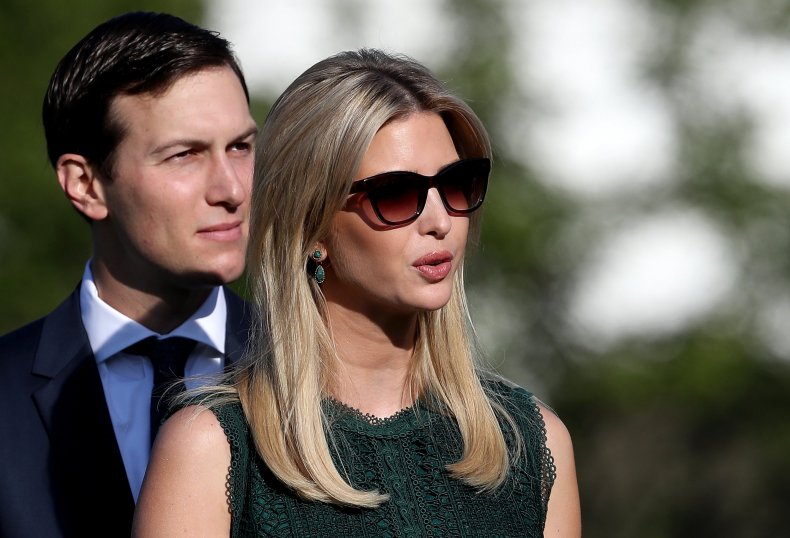 An Ivanka Trump listed at the Park Avenue address associated with a Trump condo complex has "credit balances arising from loans" coming to her from Baccarat, Inc., a name widely associated with fine crystal jewelry. The president's daughter is married to Jared Kushner, whose family is famously tied to 666 Fifth Avenue in Manhattan; a Jared Kushner at that address is listed as ready to collect from a company called Northwell Health, Inc. for "undelivered goods [or] services."
One Vanessa Trump listed with an address of 725 Fifth Avenue, who might well be the wife of presidential son Donald Jr., also has some gift certificates coming her way courtesy of luxury goods purveyor Michael C. Fina, Inc.
Some of the New York State records may even be a match to the president's late parents: A Fred Trump and Mary Trump with a shared address of 85-14 Midland Parkway in Queens, New York, are listed as entitled to multiple claims for funds. The Midland Parkway address matches that of an outerborough house built by the Trump family.
In addition to individual claims, a long list of businesses likely related to the Trump empire—which the president has placed in the control of his sons while he's running the country—look like they, too, are in line to collect.
There are multiple claims connected to the Trump Corporation at 725 Fifth Avenue, including from Cornell University and Bayer Corporation, for example. Also on the list: Trump World Tower at United Nations Plaza and Trump National Golf Club in Briarcliff Manor, where Trump has made political appearances.
The White House did not have any immediate response to a Newsweek inquiry as to whether the first family was aware of the possibility of collecting unclaimed funds.
On Friday afternoon, the president rolled out a video encouraging Americans to sign on to his tax reform plan, which the White House says will benefit the middle class and small businesses and critics say has plenty of big loopholes to help the rich.
New York's unclaimed funds program does oversee a serious amount of money—about $15 billion, according to recent figures from state Comptroller Thomas DiNapoli's office, which is between four and five times as much as Forbes says Trump is worth.
While the majority of claims come from banks and are for small amounts that wouldn't have a big-league impact on a billionaire, there are exceptions: In 2008, one New Yorker got a cool $4 million from a stock claim. The largest account still unredeemed is more than $8 million related to an estate.
Comptroller DiNapoli, in a statement to Newsweek, invited the president to take a spin through the database for himself.
"The president, like all New Yorkers, should check our website to see if we are holding lost money for them," DiNapoli said.