Trump New Approval Ratings Show He's the Least Popular President to Enter a Second Year in Office and It's Not Even Close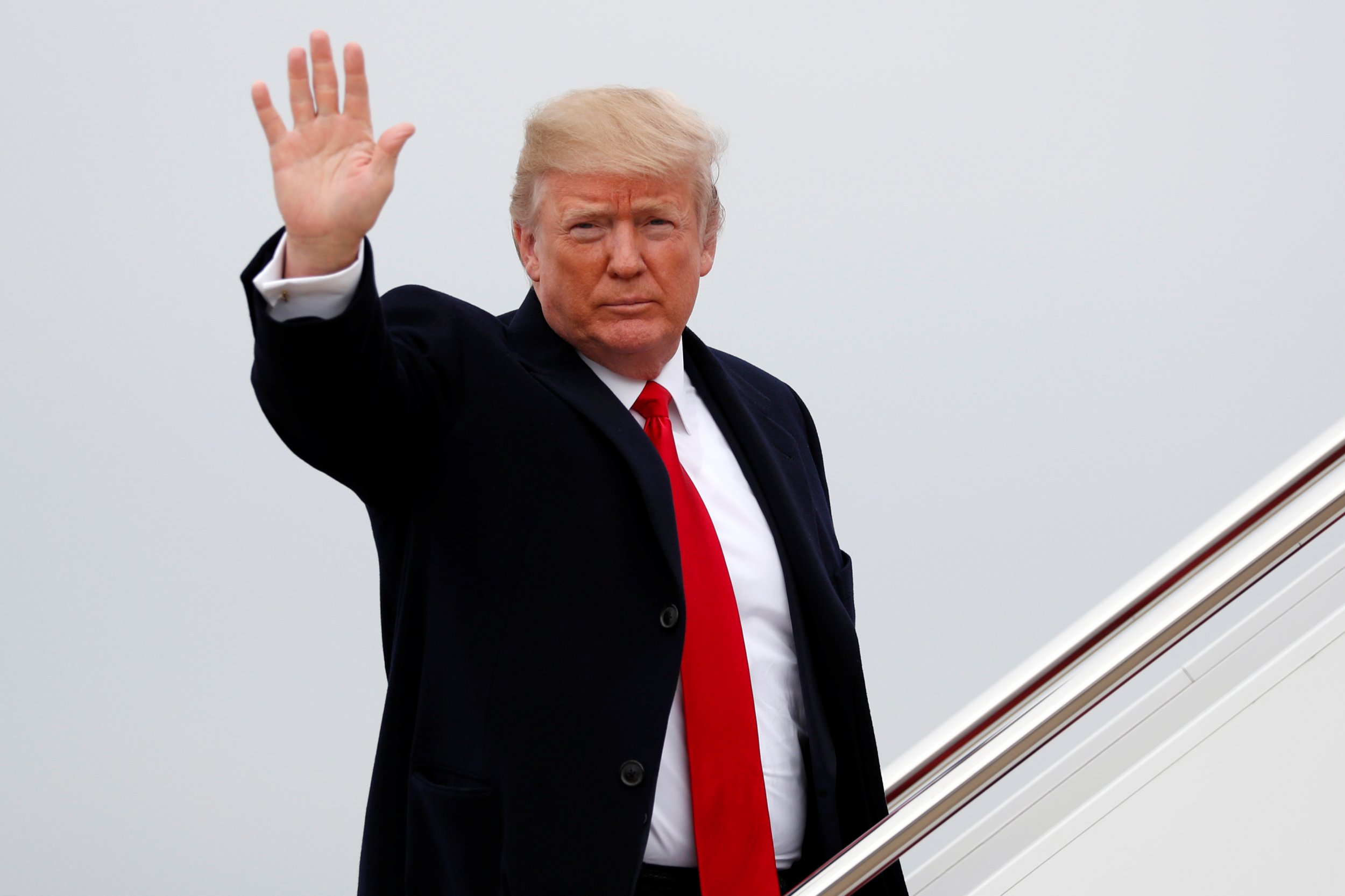 President Donald Trump is the most unpopular president, and it's not even a close fight.
Presidents generally have had an average approval rating of 53 percent since 1938 to 2018, according to historical comparisons compiled this week by Gallup. But Trump's approval rating dropped to 37 percent this week, down from 39 percent in December.
The president was at his most popular shortly after taking office in January 2017, with 45 percent approval, but as his popularity has tanked after 12 months in office, he has fallen far behind other presidents' approval ratings.
Trump's predecessor, Barack Obama, had a 49 percent approval rating in the January of his second year in office in 2010. George W. Bush was extremely popular after the September 11, 2001, terror attacks, with an approval rating of 84 percent in January 2002. Bill Clinton had high marks in comparison, too, with a 55 percent approval rating in January 1994.
George H.W. Bush wasn't as popular as his son, but he was way up there, with 80 percent approval in January 1990. Ronald Reagan, seemingly every Republican's favorite president, had a 48 percent approval rating in January 1982, while one-term President Jimmy Carter had a 54 percent approval rating in January 1978. Richard Nixon, who went on to resign facing impeachment, had an approval rating of 63 percent in January 1970, while John F. Kennedy was backed by roughly 79 percent of Americans in January 1962.
Trump is the least popular president in modern history, according to FiveThirtyEight. "Trump's early-term unpopularity is unusual. In the decades since World War II, the average first-term president before Trump had an approval rating of 62 percent on his 175th day in office," the site wrote in July, when Trump's approval rating was 39 percent.
Gallup's most recent poll results are based on telephone interviews with roughly 1,500 adults and has a margin of error of plus or minus 3 percentage points. The poll was conducted as Michael Wolff's book, Fire and Fury: Inside the Trump White House, was released last week with embarrassing stories alleging to reveal the internal politics of Trump's administration. Trump has said Wolff is a "fraud" and called it a "fake book." Amid reports that he is mentally unwell, Trump said on Twitter over the weekend that he was a "very stable genius."
Wolff said Monday both current and former top White House officials were told "to cooperate" in interviews with him. "Everybody was told to speak to me," Wolff said in an interview slated to air on CNN's Tonight With Don Lemon. "[Steve] Bannon told people to cooperate, Sean Spicer told people to cooperate, Kellyanne Conway told people to cooperate, Hope Hicks."