In Age of Donald Trump, Newspaper Endorsements No Longer Matter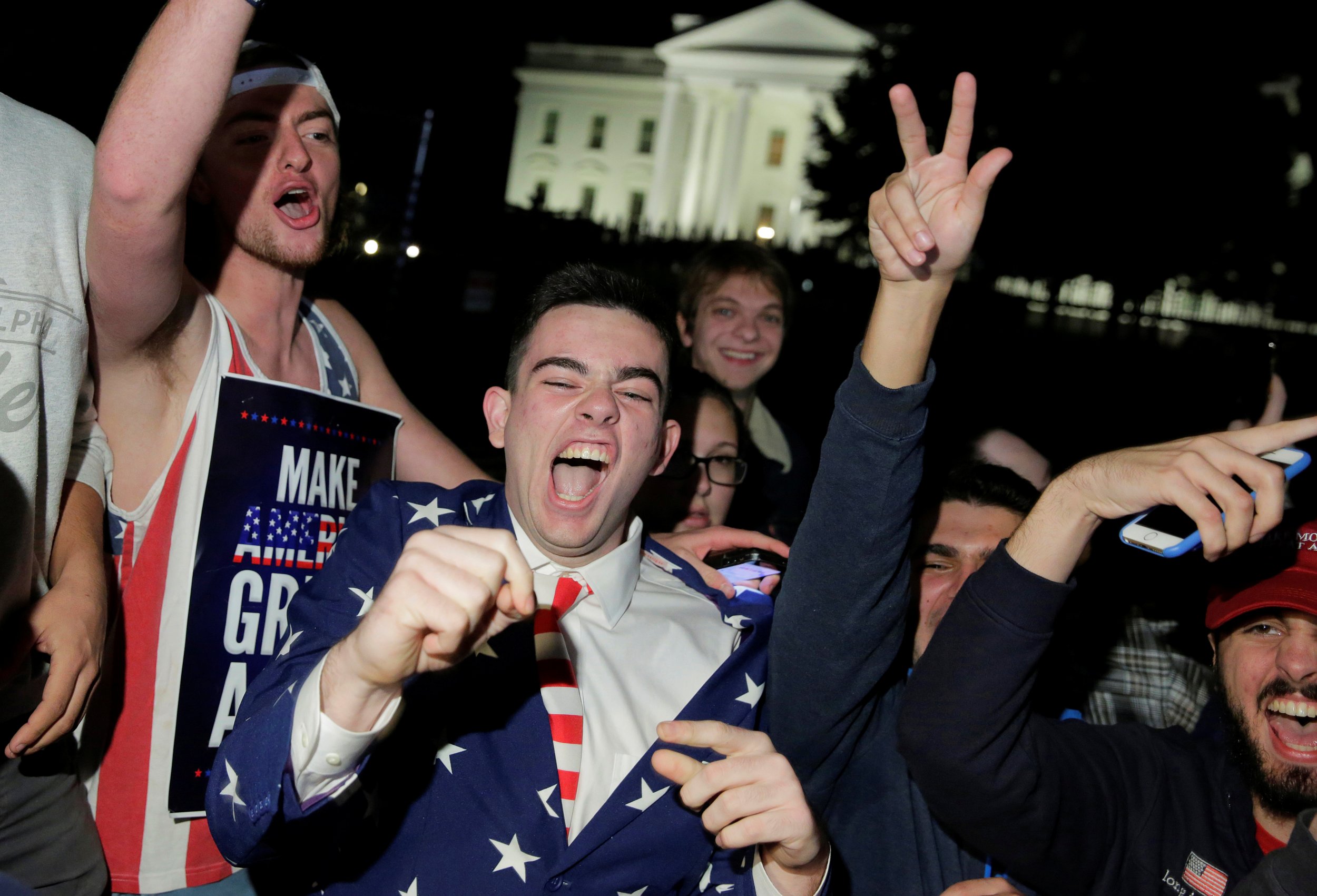 After The Arizona Republic endorsed Hillary Clinton for president, its first time supporting a Democratic nominee in 126 years, the newspaper said it received death threats and readers canceled subscriptions in droves. The San Diego Union-Tribune also endorsed Clinton, backing a Democrat for the first time in 148 years. The Atlantic made a big deal about backing the former secretary of state, the magazine's third endorsement since its 1857 founding. And the country's most-circulated newspaper, USA Today, which had never before taken sides in a presidential race, urged readers to not vote for Donald Trump.
By the end of this campaign season, of the 100 American newspapers with the largest circulations, Clinton scored 57 endorsements, according to the American Presidency Project, an online database of materials related to United States presidents, at the University of California, Santa Barbara. Trump got just two major endorsements—half the amount that Libertarian candidate Gary Johnson received. Twenty-six major newspapers did not endorse a candidate.
And yet Trump still won, suggesting that newspaper endorsements are somewhat meaningless. Analysts have cast doubt on such endorsements for years. Early in the 2008 presidential race, the Pew Research Center reported that just 14 percent of Americans said a local newspaper endorsement could make them more likely to vote for a presidential candidate. The same percentage said an endorsement could make them less likely to vote for a candidate. Sixty-nine percent said it made no difference.
Two elections earlier, in 2000, a website affiliated with George Washington University that tracked which candidates publications were backing wrote, "It is generally believed that newspaper endorsements or recommendations do not have much impact on voting decisions in the general election presidential race, as voters have many opportunities to view the candidates on television and read about their doings."
Publishers seemed to think their support mattered, at least back then. In 2000, the newspaper industry journal Editor and Publisher surveyed 193 editors and publishers and reported that four in five felt that endorsing a candidate "is an important responsibility of newspapers."
"The more large newspaper endorsements you got, the better that candidate did in the state," says Greg Mitchell, who while at Editor and Publisher years ago tracked how endorsements matched up with election outcomes. During the 2008 election, he correctly predicted the results in more than a dozen swing states, based solely on newspaper endorsements, he says.
But because of declining readership and influence, newspaper endorsements are declining in importance, Mitchell says: "Until recently, at least in the presidential race, they did matter. But that really started eroding in 2012 and collapsed this year."
Mitchell says he expects newspapers to continue voicing support for candidates. But over the previous two elections, dozens of newspapers stopped doing so, Columbia Journalism Review reported. In 2014, announcing it would cease endorsing candidates, the Green Bay Press Gazette said, "In the polarized, political world today, we want to be an independent voice amid the growing clamor of voices espousing hyper-partisan views." The Milwaukee Journal Sentinel made a similar announcement in 2012.
Brown University researchers who analyzed endorsements wrote in a 2008 paper that for them to be most effective, they must come from unexpected places. "These findings suggest that voters do rely on the media for information during campaigns, but that the extent of this reliance depends upon the degree and direction of any bias," the researchers wrote.
Of the biggest 100 newspapers, only the Las Vegas Review-Journal (owned by influential Republican Party donor Sheldon Adelson) and the Florida Times-Union endorsed Trump, the American Presidency Project numbers show. (The Crusader, a newspaper affiliated with the Ku Klux Klan, which is not among the top-100 papers, gave Trump a front-page endorsement. His campaign disavowed it.)
The public's shifting away from the mainstream media of course goes beyond endorsements, Tuesday night's results suggest. Trump regularly accused the media of being "dishonest," and he barred reporters from The Washington Post and elsewhere from attending certain campaign events. Partisan publications such as the website Infowars are no longer on the fringe.
"The people who support Trump are most likely not reading major newspapers," John Woolley, a political science professor at the University of California, Santa Barbara, who with a colleague runs the American Presidency Project, says by email. "There is a stunning gap between what might be called the media elite and the mostly-white voters living outside major urban areas. And that gap will probably not go away."