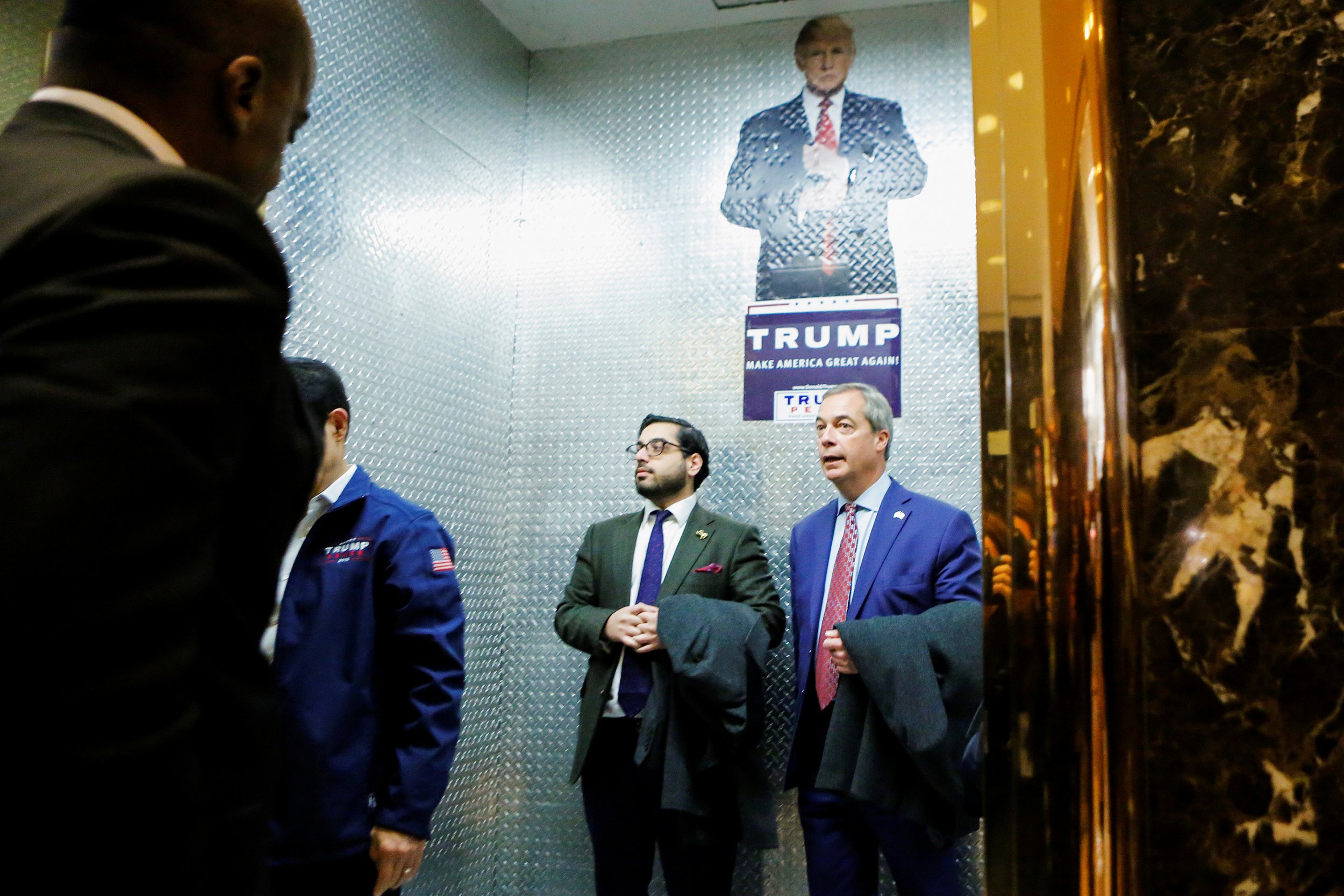 Nigel Farage, the UKIP leader and first foreign politician to meet with Donald Trump since the election, has claimed the president-elect's top team is angry with Britain's ruling party.
Farage wants a role as Britain's representative to America—something Prime Minister Theresa May has insisted he won't get—arguing that having appeared with Trump during the U.S. election campaign, he is well-placed for favorable treatment from the president-elect.
Speaking to the BBC, Farage said: "If we're being really honest about this a lot of members of Trump's inner circle are pretty unhappy about the comments made during the campaign about Trump by very senior Conservative politicians and cabinet ministers and indeed staffers in Number 10 who said some pretty nasty things about him."
The British government has congratulated Trump on his victory and eschewed joining continental European politicians in a crisis meeting about the election result at the weekend. However, during the campaign, and especially in its early stages, senior Conservatives did lash out at Trump.
Notably, former Prime Minister David Cameron called Trump's plans for a ban on Muslims entering the country "divisive, stupid and wrong," when May was home secretary she said Trump "does not understand the U.K. and what happens in the U.K.," after Trump said some British cities had "no go zones" created by radical Islamists.
Boris Johnson, now the foreign secretary, has been complimentary about Trump since his victory. But during the campaign he also reacted to Trump's claims about no-go zones, saying "the only reason I wouldn't go to some parts of New York is the real risk of meeting Donald Trump."
Farage said Britain needed to build bridges with the new U.S. administration. "There needs to be a coming together and the odd apology here and there and then we can move on," the UKIP leader said.