Donald Trump's Campaign Blames Nomination of White Nationalist on 'Database Error'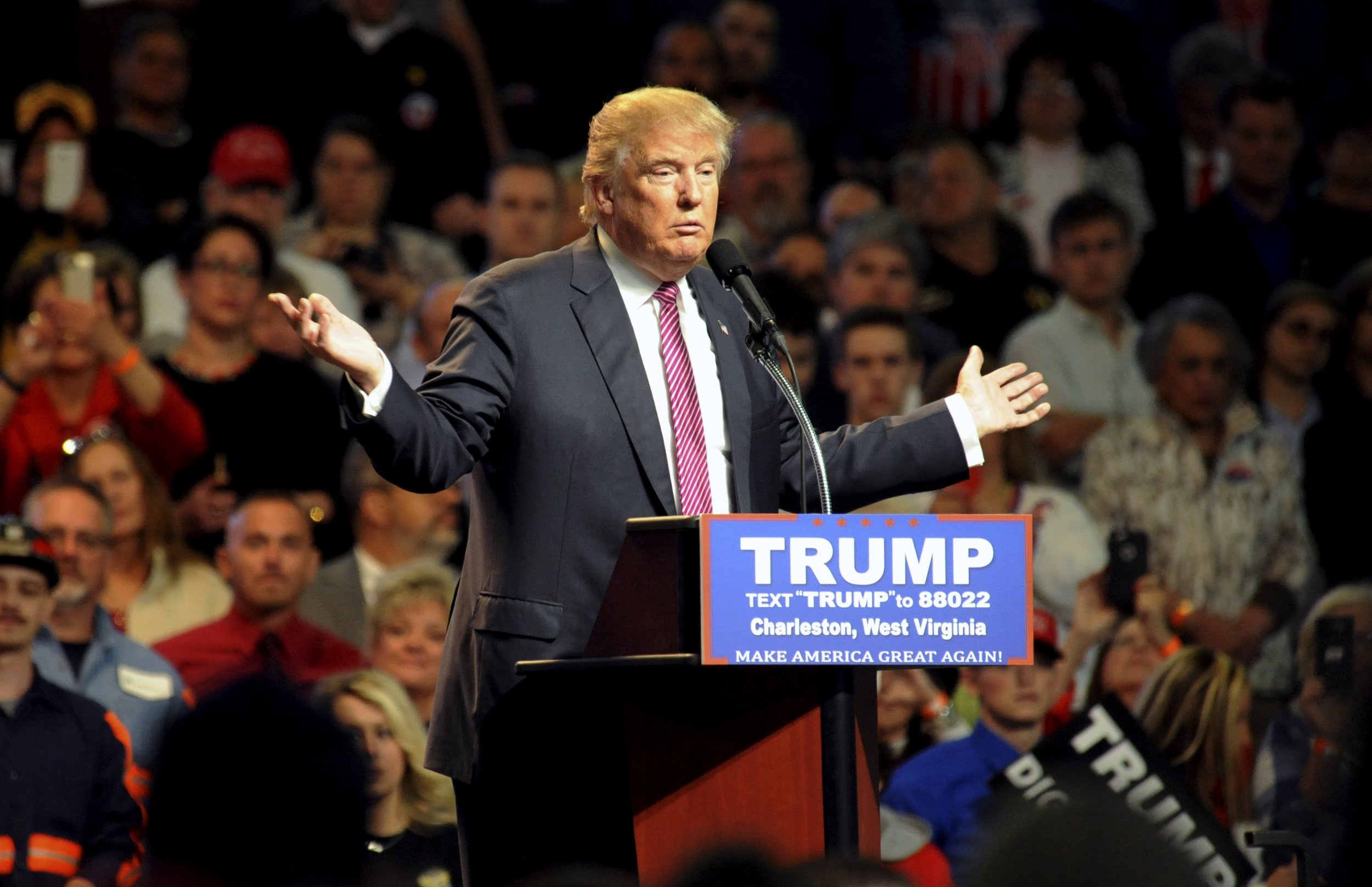 Donald Trump's presidential campaign is blaming a "database error" as the reason a notorious white nationalist leader was selected as a California delegate to attend July's Republican National Convention.
On Monday night, California's secretary of state released a list of delegates chosen by Trump's aides for the state's upcoming June 7 Republican primary. William Johnson, a prominent white nationalist, was included in the list of names, Mother Jones first reported.
In response, the New York billionaire's campaign said Tuesday that the selection was a database error and that Johnson, who had applied to be a Trump delegate at this summer's convention in Cleveland, had been rejected and removed from the list in February.
"This was immediately corrected, and a final list, which does not include this individual, was submitted for certification," Tim Clark, Trump's California state director, said in a statement Tuesday.
But despite the supposed technical glitch, the Trump campaign had directly corresponded with Johnson just 24 hours earlier on Monday, to congratulate him on becoming a delegate and clarifying how he should return his pledge form, Mother Jones said.
Johnson now says that he will not fight for his spot at the convention. "I don't want to gainsay the Trump campaign. If I am not removed from the database, I will resign," he told the magazine.
Johnson is a corporate lawyer in Los Angeles and the chairman of the American Freedom Party. The Southern Poverty Law Center, an Alabama-based nonprofit that tracks extremist groups, describes the party as an organization "initially established by racist southern California skinheads that aims to deport immigrants and return the United States to white rule."
This isn't the first time Trump has had a run-in with a white nationalist. Earlier in the primary season, former Ku Klux Klan leader David Duke endorsed the candidate for president. In February, Trump, who now is the presumptive GOP nominee, failed to disavow Duke's endorsement, despite being asked repeatedly during a TV interview if he would do so. He later blamed the broadcast earpiece for his failure to condemn Duke's support.
But such controversies seemingly don't affect most of Trump supporters' views of the candidate. After his May 3 win in Indiana, the real estate mogul knocked out rivals Ted Cruz and John Kasich from the presidential race. This week, amid the Johnson discussion, he won big in West Virginia and Nebraska—victories that pushed him closer to the 1,237 delegates he needs to clinch the Republican nomination.
The party's convention will take place from July 18 through 21.