Donald Trump's Nominee to Head UN Migrant Agency Rejected Amid Anti-Muslim Tweets Controversy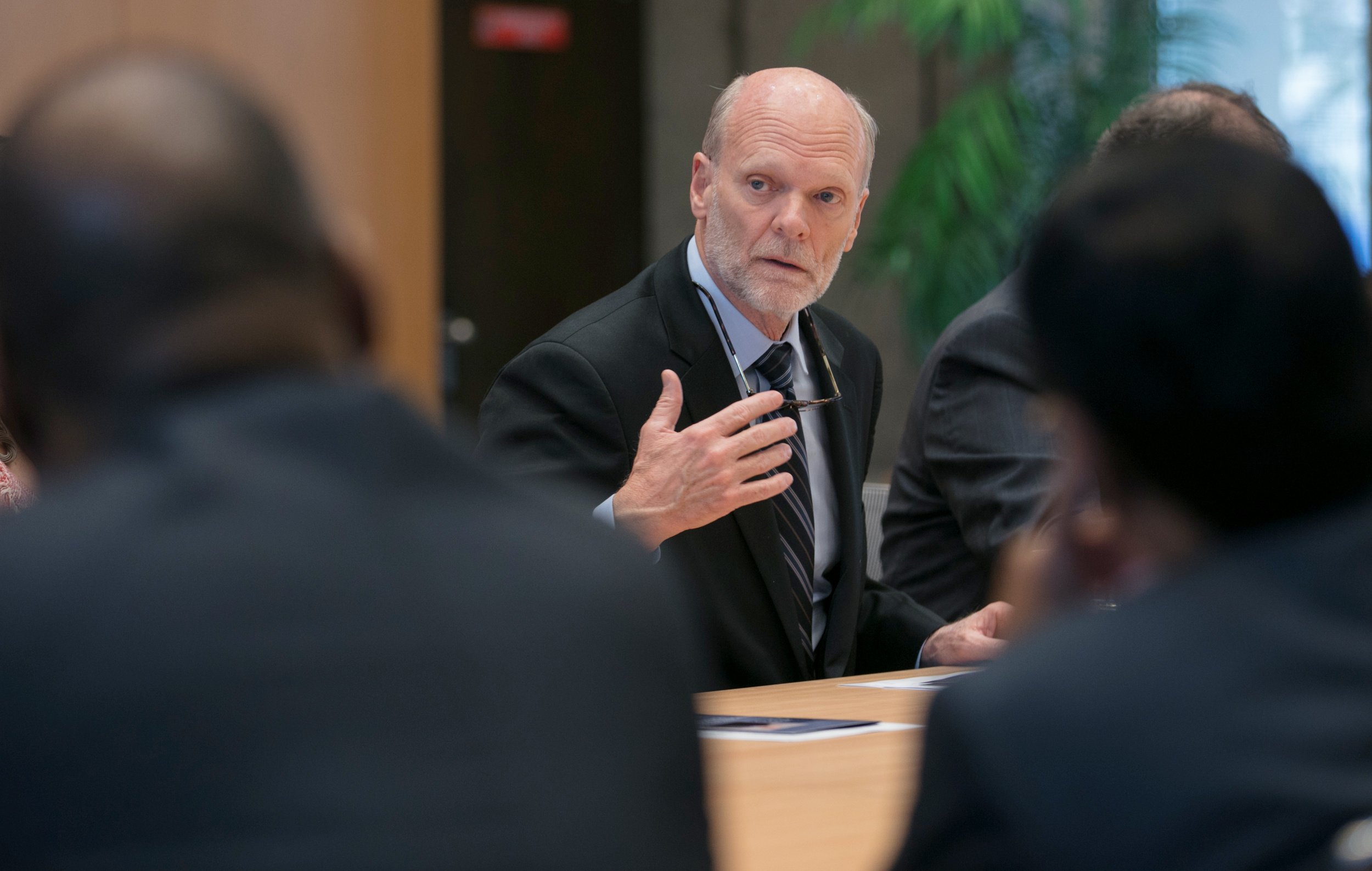 The Donald Trump-backed U.S. nominee to head the United Nations' migrant assistance agency was rejected Friday after member states instead chose Portugal's nominee, making it only the second time in its near-70-year history that it won't be led by an American.
Ken Isaacs, vice president of the Christian charity Samaritan's Purse, placed third behind Portuguese Socialist Antonio Vitorino and Costa Rica's Laura Thompson. Isaacs's nomination to lead the International Organization of Migration (IOM) had been blighted by controversy over past anti-Muslim social media posts.
A list of Isaacs' controversial tweets and comments compiled by CNN include two about refugees, eight on Islam, two on climate change and three about debunked conspiracy theories.
In May 2017, he tweeted an article that said Islam is not a religion of peace and warned of Ramadan with the comment: "Muslims Fast, They Also Blast." In November 2015, he tweeted at another user: "If Islam is a peaceful religion lets see 2 million Muslims march on Nat Mall condemning jihad, terrorism, & stand for USA." He also rejected the notion that refugees should be viewed as future assets and not liabilities in May 2016, saying: "refugees with different world views won't be the same as other immigrants."
And, in June of last year, following a radical Islamic terrorist attack in London, Isaacs made a comment on a CNN article claiming that "if you read the Quran you will know 'this' is exactly what the Muslim faith instructs the faithful to do."
The IOM is an international aid organization that consists of 169-member states and has an annual budget of around $1 billion. It assists countries in handling refugee and migrant crises by ensuring "the orderly and humane management of migration" and providing "humanitarian assistance to migrants in need, be they refugees, displaced persons or other uprooted people."
In an apology told to reporters in May, Isaac said many of his past anti-refugee and anti-Muslim comments were meant to "stimulate conversation."
He added: "I have hundreds of Muslim friends around the world, and I've had them for years. So I do not believe that Islam is a violent religion, and I have no distinction, no discrimination against anybody of any religion or no religion."
Isaacs did not immediately respond to Newsweek's request for comment and whether he thought his past remarks played a role in his failure to secure enough votes from other member states.
In February, the State Department gave a statement to The Washington Post, saying the agency still supported Isaac because he apologized for his past social media posts.
"Mr. Isaacs is committed to helping refugees and has a long history of assisting those who are suffering," said State Department spokesperson Heather Nauert. "We believe that if chosen to lead IOM, he would treat people fairly and with the dignity and respect they deserve."