How Does Trump Make Voters Feel? Almost 50 Percent Used This One Word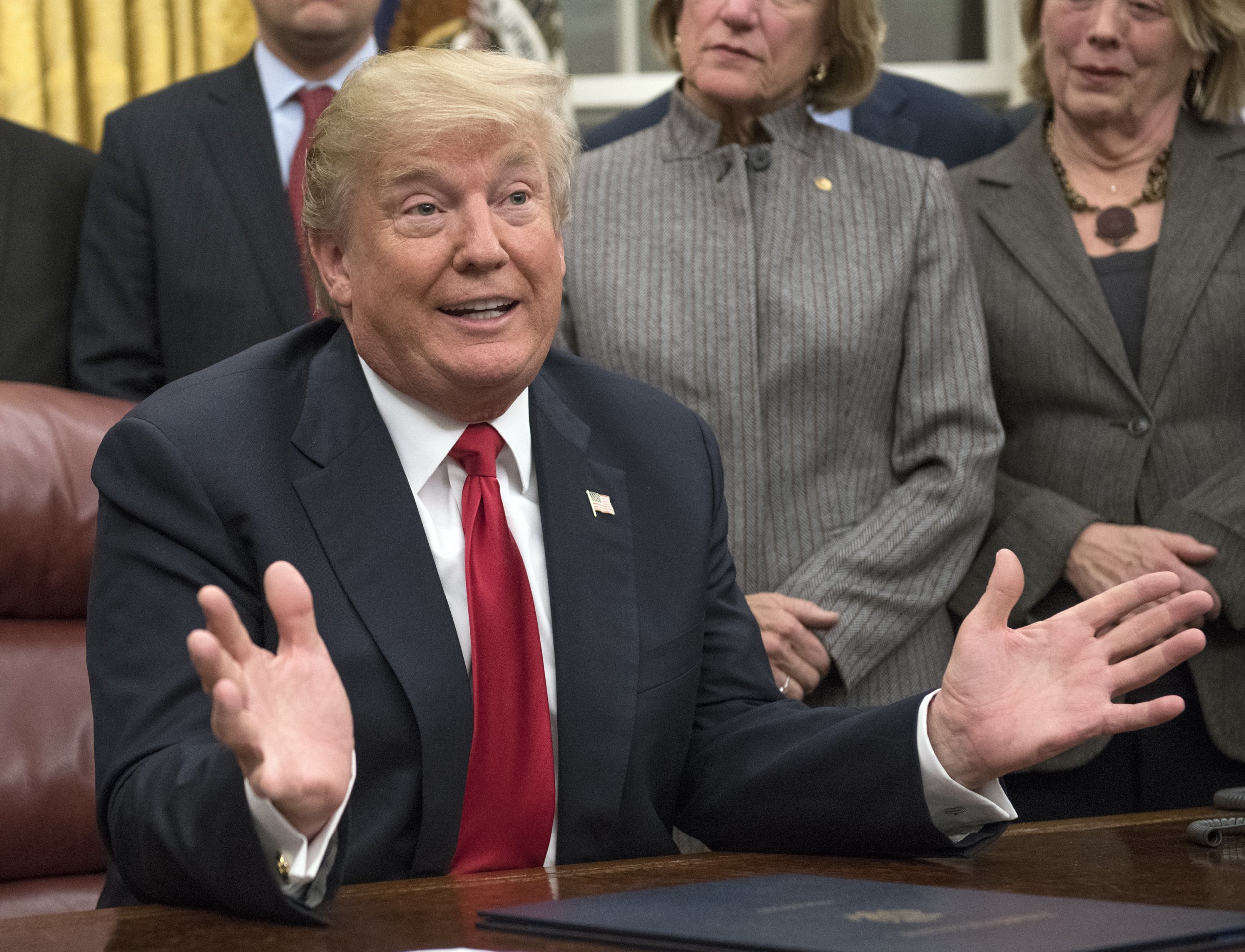 The majority of Americans are embarrassed or angry about a president they believe is increasing the likelihood of war between the U.S. and North Korea, a new poll suggests.
The survey from CBS News Polls asked voters their feelings on the president and how he has affected the country during his first year in office, with more than half of Americans surveyed sharing that they fear the president's attitude on North Korea makes the regime likely to think about attacking the U.S.
And almost half of those surveyed (44 percent) used the word "embarrassed" to describe how they felt about Trump being president, while 35 percent used the word angry, and 38 percent pessimistic. In contrast, 18 percent said they were proud, 32 percent used the word optimistic, and a further 16 percent used the word happy.
On the topic of North Korea, 32 percent of voters believe Trump's actions make the isolated regime afraid to attack America, while 68 percent believe it makes North Korea more likely to attack the U.S. first.
The survey of 2164 adults, taken between January 10-12, with follow up questions asked on January 12-13, comes almost a full year into Trump's presidency and as tensions between the U.S. and North Korea are increasingly fraught.
Both Trump and North Korean leader Kim Jong Un have used fiery rhetoric in the ongoing war of words over North Korea's nuclear ambitions and recent missile tests, prompting concern over a nuclear fallout.
In addition, the CBS Nation Tracker 2018, conducted by YouGov, showed that the majority of Americans support the Deferred Action for Childhood Arrivals program (DACA), in sharp contrast to President Trump's attempt to scrap the rule.
The Obama-era legislation is backed by 70 percent of people, who believe that the hundreds of thousands of recipients of DACA should be allowed to remain in the country.