Did Trump Check With His Generals Before Threatening 'Fire and Fury'? The White House Doesn't Seem Sure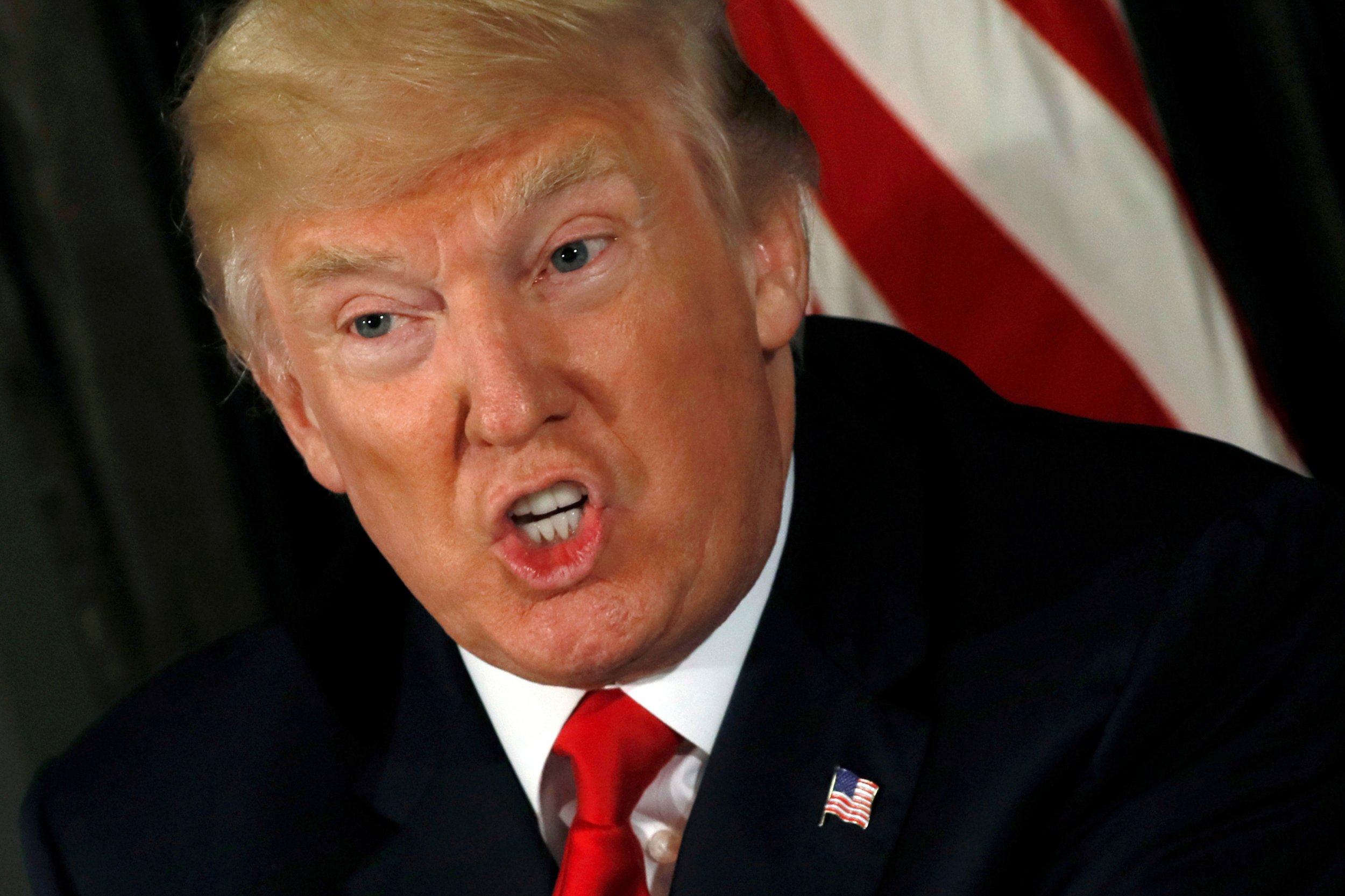 Donald Trump's fiery message for North Korea to stop intimidating the United States was a warning heard around the world—and yet White House officials were reportedly unaware it would be made Tuesday afternoon.
Trump was visiting his private golf course in Bedminster, New Jersey, Tuesday for a 17-day respite from Washington, D.C., when he declared North Korea would be met with "fire and fury like the world has never seen" if the hostile regime continued its threats against the U.S. By Wednesday morning, his top aides and military advisers were still scrambling to recover from the president's rhetoric, as officials sent mixed messages on what happened just before Trump delivered the controversial remarks.
Related: Here's how Donald Trump may look after his stressful presidency
One White House official described Trump's comments as "unexpected, but it wasn't surprising," according to Washington Post White House Bureau Chief Philip Rucker. The official said Trump's remarks—specifically when he stated "fire" and "fury"—were entirely his own words and not a response prepared by his chief of staff John Kelly.
A report published Wednesday in The Weekly Standard claimed, "The White House, including the national security team, was unaware President Trump was preparing to speak publicly about North Korea when he did so Tuesday at his golf club."
But the suggestion Trump delivered the statement on North Korea without consulting his advisors first was quickly met with swift denial from the White House. The president and Kelly "are and have been in constant contact with the NSC team," a spokesperson told Bloomberg News White House reporter Jennifer Jacobs.
It remains unclear who Trump consulted with from his national security team and wider Cabinet before essentially threatening to attack the reclusive regime. But one thing is for sure: the threat did not curb increased hostility from North Korea.
Pyongyang started Tuesday by stating it would "ruthlessly take strategic measures involving physical actions" as a response to newly increased sanctions placed by the United Nations, to releasing an outright threat that it would launch a missile attack against Guam following Trump's marks.
What comes next, only Trump—and his closest advisors, possibly—may know.
The White House did not immediately respond to a request for comment.