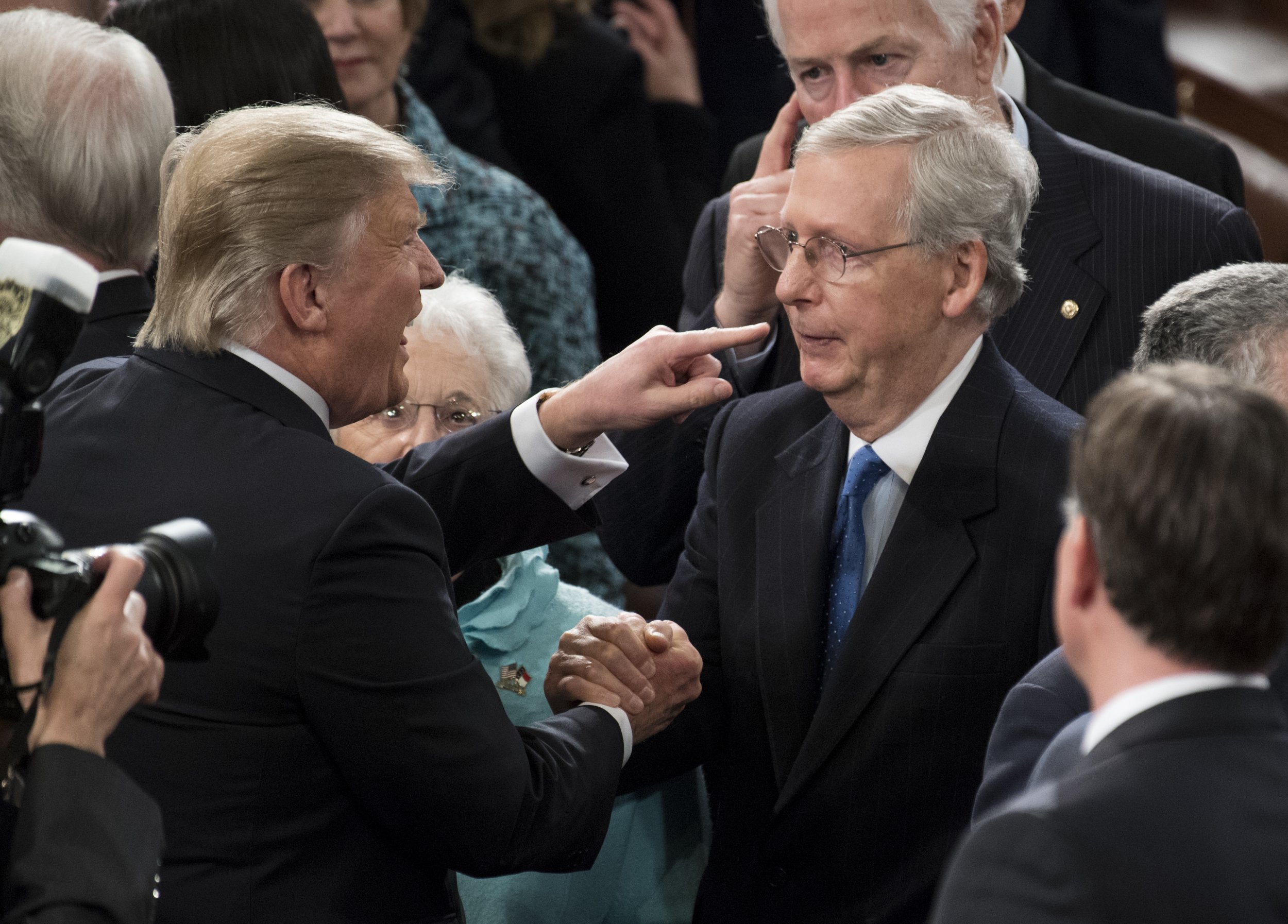 No wonder Donald Trump invited the Democrats to dinner.
The president has such a poor "personal connection" with Republican leaders on Capitol Hill that reportedly he can't even make small talk with Senate Majority Leader Mitch McConnell, and finds Paul Ryan a dry "boy scout" with whom he can only exchange pleasantries, sources told Politico Friday.
The revelations come as Trump continues to enjoy positive press coverage from his bi-partisan, deal-making dinner Wednesday night with Sen. Charles Schumer and House Minority Leader Nancy Pelosi, a "Chuck and Nancy" show that was "almost uncomfortable," a source told Politico, because of how friendly Trump was with his liberal besties from the elite coasts.
"Schumer just talks to him. You get Mitch and Paul in here, and they're trying to explain this or that, and there is no personal connection," the White House source said.
Related: Here's How Donald Trump Could Actually Be Impeached
The lack of connection is clear to anyone who watches the president's Twitter stream. Last month, he blamed McConnell—whose wife, Elaine Chao, is in the cabinet—for the collapse of Republican efforts to eliminate Obamacare.
"Mitch McConnell, who has screamed Repeal & Replace for 7 years, couldn't get it done," Trump tweeted.
Last year, he derided Ryan as "a man who doesn't know how to win."
Calls to McConnell and Ryan's offices were not immediately returned.
This week, Republican leadership has been attempting to downplay the Democratic Party's growing influence in the White House ever since the president's productive bipartisan meetings kicked off last week.
"I think the President understands he's going to have to work with the legislative majority," Ryan said Thursday.
Asked if the Republican-held Congress would bring Trump's DACA deal with Democrats to a vote, the House speaker told reporters he would "get consensus with our members," noting his refusal to "negotiate through the media."
But Trump and the Democrats are happy to do just that.
"The press has been incredible," Trump exclaimed the day after he struck the deal with Schumer and Pelosi that will keep the federal government operating and provide billions in hurricane aid relief and prevent action against some immigrants after Trump ended the Obama-era Deferred Action for Childhood Arrivals program.
"I was telling my colleagues, 'This is what I asked the president to do,' and boom boom boom, the tweet appeared," Pelosi told reporters Sept. 8.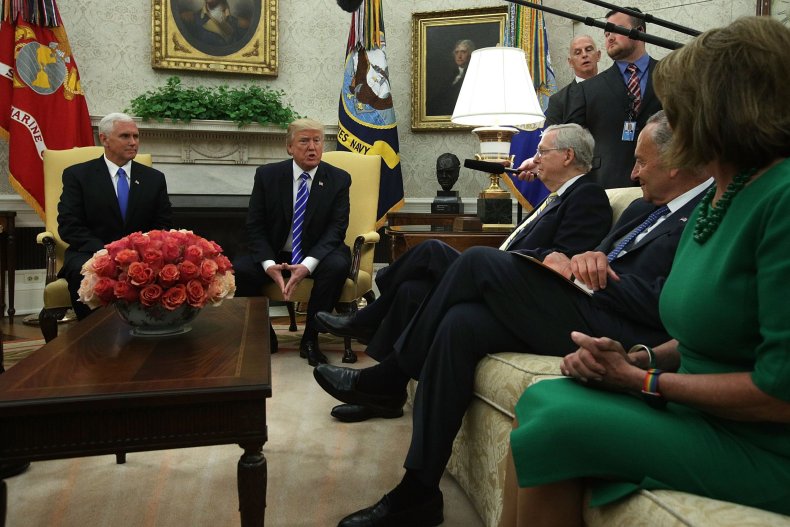 Schumer, who also hails from New York City, has maintained an acquaintanceship with Trump for years, long before his days in Washington when he was a famous Manhattan billionaire.
Now the president says he will work with the Democrats on such issues as tax reform and immigration reform—two areas where he appears willing to enrage his base.
"I think we will have a different relationship than we've been watching over the last number of years. I hope so," Trump said last week. "I think that's what the people of the United States want to see. They want to see some dialogue."