NRA Denies Clash With Trump After Florida Shooting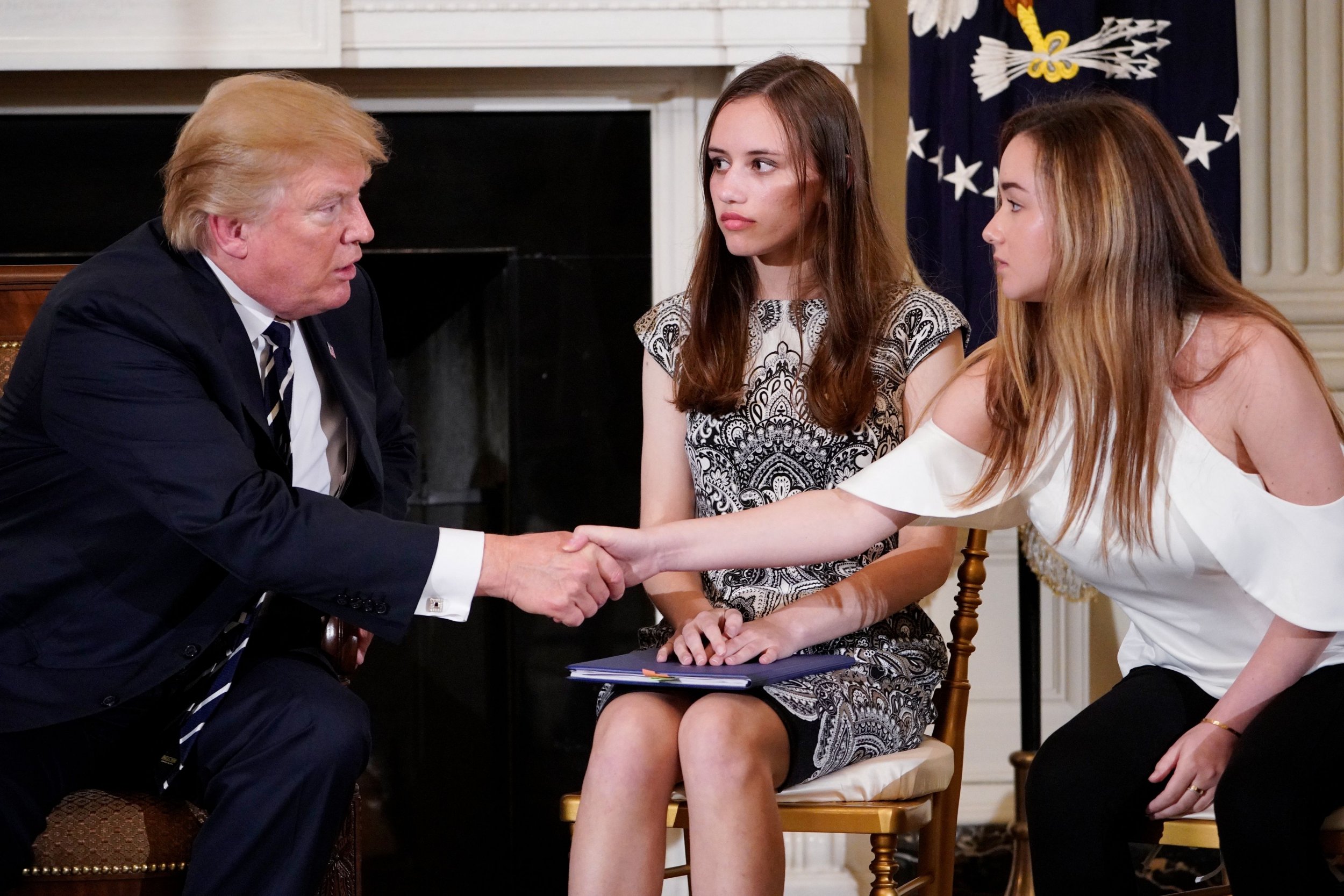 The NRA appeared to suggest there was no clash between the organization and President Donald Trump over gun control following discussions in a reduction on the age limit to buy guns.
NRA spokesperson Dada Loesch said the organization had made its position on raising the age limit clear, in that it would not support such a move, but suggested they remained on the same side as Trump.
"Well the NRA has made their position incredibly clear," Loesch said in an interview with ABC's This Week on Sunday.
"Well I do want to caution people, because I know that people are trying to find daylight between President Trump and five million law-abiding gun owners and law-abiding gun owners all across the United States," she continued.
"These are just things that he's discussing right now. I think that it's great that as president, he had all of these individuals, all of these constituents come into the White House, he had this listening session. He's really looking for solutions. He wanted to hear what they had to say, and that's what he's doing," she added.
Despite the NRA's attempt to maintain a united front with the president, Trump has suggested raising the minimum age to purchase an assault rifle to 21, in defiance of the views of the gun organization.
And Trump's comments on an age limit ban may have given hope to those hoping to push for more restrictive gun laws. Indeed, GOP representative from Florida said on Sunday he believed Trump was a "man of action" who could push through a ban on assault weapons.
"I don't have the numbers, but I think we can get the president on board and members of Congress onboard to say, 'Let's put that same kind of pause on onboard right now where we look at who's having access, what do they have access to,'" Representative Brian Mast said in an interview with CBS' Face the Nation on Sunday.