Donald Trump to Discuss Gun Control Changes With NRA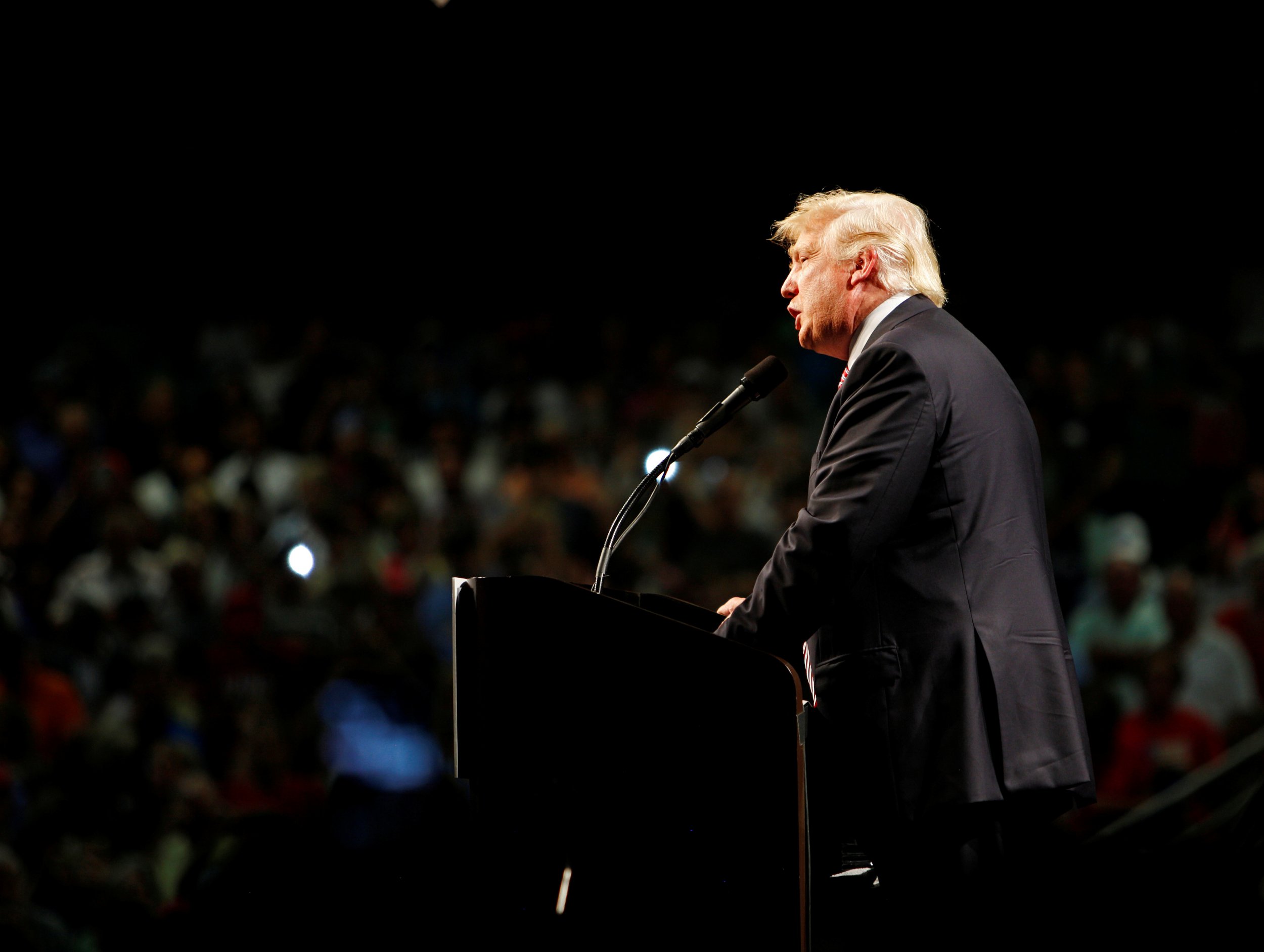 Updated | Donald Trump is saying he will meet with representatives of the National Rifle Association to discuss "not allowing people on the terrorist watch list, or the no-fly list, to buy guns."
The announcement, which the presumptive GOP presidential nominee made on Twitter, follows the massacre at a gay nightclub in Orlando, Florida, last weekend, the deadliest shooting in U.S. history.
In the wake of the attack, many Democrats, including presumptive presidential nominee Hillary Clinton, have called for stricter gun control, including precluding those on the FBI's Terrorist Screening Database (which includes the no-fly list) from being able to buy firearms. Gun control opponents, including many in the Republican Party, oppose such changes, which makes Trump's suggestion a break from his party's line.
In general, Trump's stance on gun control has been more liberal than that held by most in his party. Last November, the billionaire businessman told ABC's George Stephanopoulos, "If somebody is on a watch list and an enemy of state and we know it's an enemy of state, I would keep them away, absolutely," he said.
For its part, the NRA says it is happy to meet with Trump. "The NRA's position on this issue has not changed. The NRA believes that terrorists should not be allowed to purchase or possess firearms, period. Anyone on a terror watchlist who tries to buy a gun should be thoroughly investigated by the FBI and the sale delayed while the investigation is ongoing," NRA spokesperson Chris Cox said in a statement. "If an investigation uncovers evidence of terrorist activity or involvement, the government should be allowed to immediately go to court, block the sale, and arrest the terrorist. At the same time, due process protections should be put in place that allow law-abiding Americans who are wrongly put on a watchlist to be removed."
Neither the Trump campaign nor the NRA responded immediately to requests for comment.