Why Does Donald Trump Think Barack Obama Spied on Him?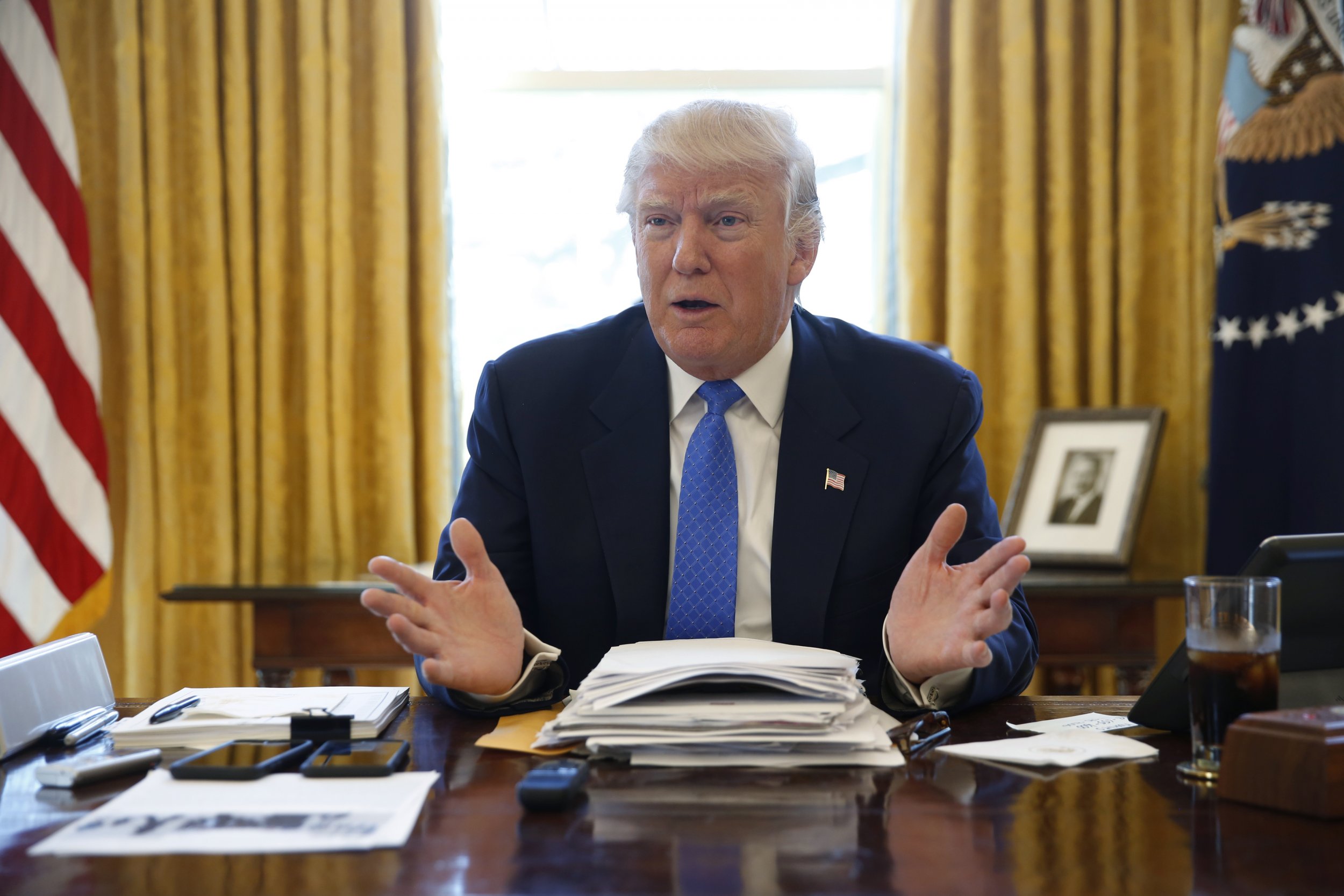 When President Donald Trump tweeted an unsubstantiated allegation on Saturday morning that former President Barack Obama "had my 'wires tapped' in Trump Tower" just before the election, he set off a media furore as only Trump can.
The allegation by a President of such serious subterfuge against a predecessor is likely unprecedented. The claim has reportedly been denied by the current head of the FBI James Comey, by a spokesperson for Obama, and by Obama's former intelligence chief James Clapper.
What's more Trump cited no evidence for the claim. In the ensuing multi-channel uproar, however, we have found out a little about what, if anything, he is basing his opinion on. Here's what you need to know:
Where did this specific allegation come from?
The New York Times traces the claim that Obama was spying on Trump to talk radio host Mark Levin, who in a segment on Thursday claimed that Obama's administration used the "instrumentalities of the federal government" to surveil Trump's campaign and questioned whether Obama was personally involved and whether Trump's own phones were tapped. This "is the big scandal," Levin told his listeners.
A Breitbart piece picked up on the segment and repeated many of the claims. "In summary: the Obama administration sought, and eventually obtained, authorization to eavesdrop on the Trump campaign; continued monitoring the Trump team even when no evidence of wrongdoing was found; then relaxed the NSA rules to allow evidence to be shared widely within the government, virtually ensuring that the information, including the conversations of private citizens, would be leaked to the media," the piece read.
White House sources defending Trump's claim have cited news reports, rather than any private intelligence that may be available to the White House. For example,Sarah Huckabee Sanders, a White House spokeswoman, said on "This Week" on ABC News : "There are multiple news outlets that have reported this."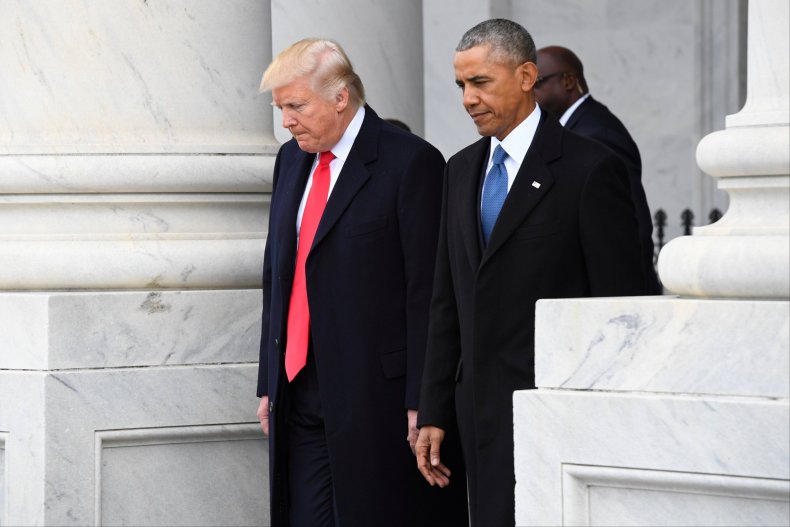 What was its origin?
The root of the claims that have re-emerged last week is an article on the Conservative website Heat Street by Louise Mensch, a former British MP now living in the United States and known for her furious Twitter presence.
The article said: "Two separate sources with links to the counterintelligence community have confirmed to Heat Street that the FBI sought, and was granted, a FISA court warrant in October, giving counterintelligence permission to examine the activities of 'U.S. persons' in Donald Trump's campaign with ties to Russia."
Mensch reported that the warrant "covers Donald Trump and at least three further men who have either formed part of his campaign or acted as his media surrogates."
"[Intelligence sources] gave me one of the most closely guarded secrets in intelligence," Mensch later said in a Guardian interview. "People are speculating why someone trusted me with that. Nobody met me in a darkened alley in a fedora, but they saw me as someone who has political experience and is their friend. I am a pro-national security partisan. I don't have divided loyalties."
A BBC report in January confirmed some aspects of the Heat Street report but not others. In particular, it said that U.S. authorities did have a warrant approved as part of an investigation into links between the Trump campaign and Russia, but it says that this warrant covers "two Russian banks," rather than anyone or anything in Trump tower.
Many mainstream media outlets have reported that investigations are underway into possible links between the Trump campaign and Russia. And the New York Times reported last week that Obama officials had sought to preserve evidence relating to such allegations for investigators to find. That report stated that Obama himself was not involved.
There is no evidence that Obama himself was involved in any surveillance effort that may have existed. And there is only at best disputed evidence as to whether phones or servers within Trump Tower were monitored, and whether there was any legal approval for any tapping that did occur. We do not know whether Trump's own communications have been monitored.
What happens now?
The House Intelligence Committee will make inquiries into whether the government "was conducting surveillance activities on any political party's campaign officials or surrogates," its chair Devin Nunes said in a written statement Sunday.
It is entirely possible that no evidence of such surveillance will emerge.
But, as Senator Lindsey Graham put it on Saturday, there are two other possible outcomes of any investigation.
If the claims are true and the wiretapping was unauthorized, he said, it would be a major scandal falling on Obama and his administration. Meanwhile, if they were true but a warrant was obtained lawfully, that would suggest suspicions against Trump and his campaign were more serious than previously thought.