Donald Trump Doesn't Want You to Know Obamacare Still Exists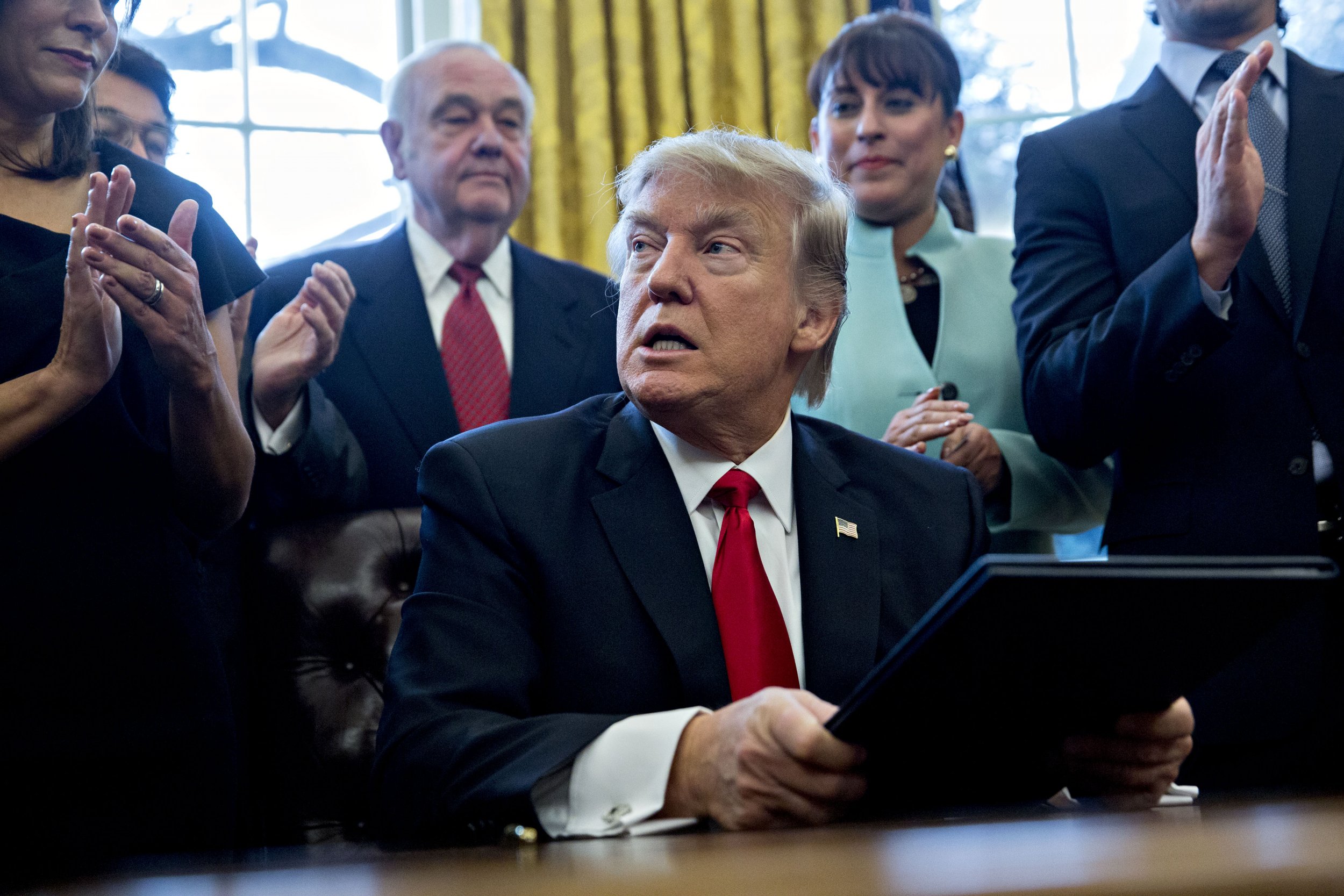 If you listened solely to President Donald Trump, you wouldn't have any idea that his predecessor's landmark health care initiative, the Affordable Care Act, still exists.
The president falsely claimed the program, commonly known as Obamacare, was "finished," "dead" and "gone" in the weeks leading up to its open enrollment period, which began Wednesday morning. Meanwhile, former Obama administration officials told Newsweek a full repeal of the law, which extends insurance coverage to millions of low-income Americans, would lead to preventable deaths nationwide.
Related: Here's how Donald Trump could actually be impeached
Trump in mid-October blamed key Republicans, including Senator John McCain of Arizona, for the failure to fulfill his campaign promise to immediately "repeal and replace" Obamacare with cheaper, higher-quality insurance options. At the same time, he said his predecessor's accomplishment shouldn't even be mentioned by name ever again, claiming Obamacare was no longer functional.
"It's no longer, you shouldn't even mention, it's gone," Trump said October 16 about Obamacare. "There is no such thing as Obamacare anymore, it's gone.… We're working on some kind of short-term fix prior to Republicans getting together, maybe with some Democrats."
Obamacare certainly has not been repealed, though the Trump administration is making every apparent effort to diminish the program and render it ineffective for the American public. Trump has reportedly cut the budget for promoting its open enrollment period by as much as 90 percent, as well as shortened the sign-up period to just 45 days. The president also halted the funding of subsidies that cover out-of-pocket insurance costs for millions of people.
Trump has claimed that Obamacare is imploding and that costs are rising for virtually everyone, though the opposite may be true. Eighty percent of Americans who sign up to be covered under the Affordable Care Act could purchase insurance plans for less than $75 a month. The number of those covered is 71 percent higher than last year's, USA Today reported Tuesday.
"I don't think there's any question that if people lose their insurance coverage, there will definitely be some preventable deaths," Kathleen Sebelius, former Health and Human Services secretary, told Newsweek about Trump's efforts to do away with Obamacare. "Folks will not get checkups. They will not have early enough treatment [for] diseases.... That's been documented over and over again, that the lack of health insurance definitely leads to not only people living sicker lives but dying earlier—and, many times, from preventable conditions."