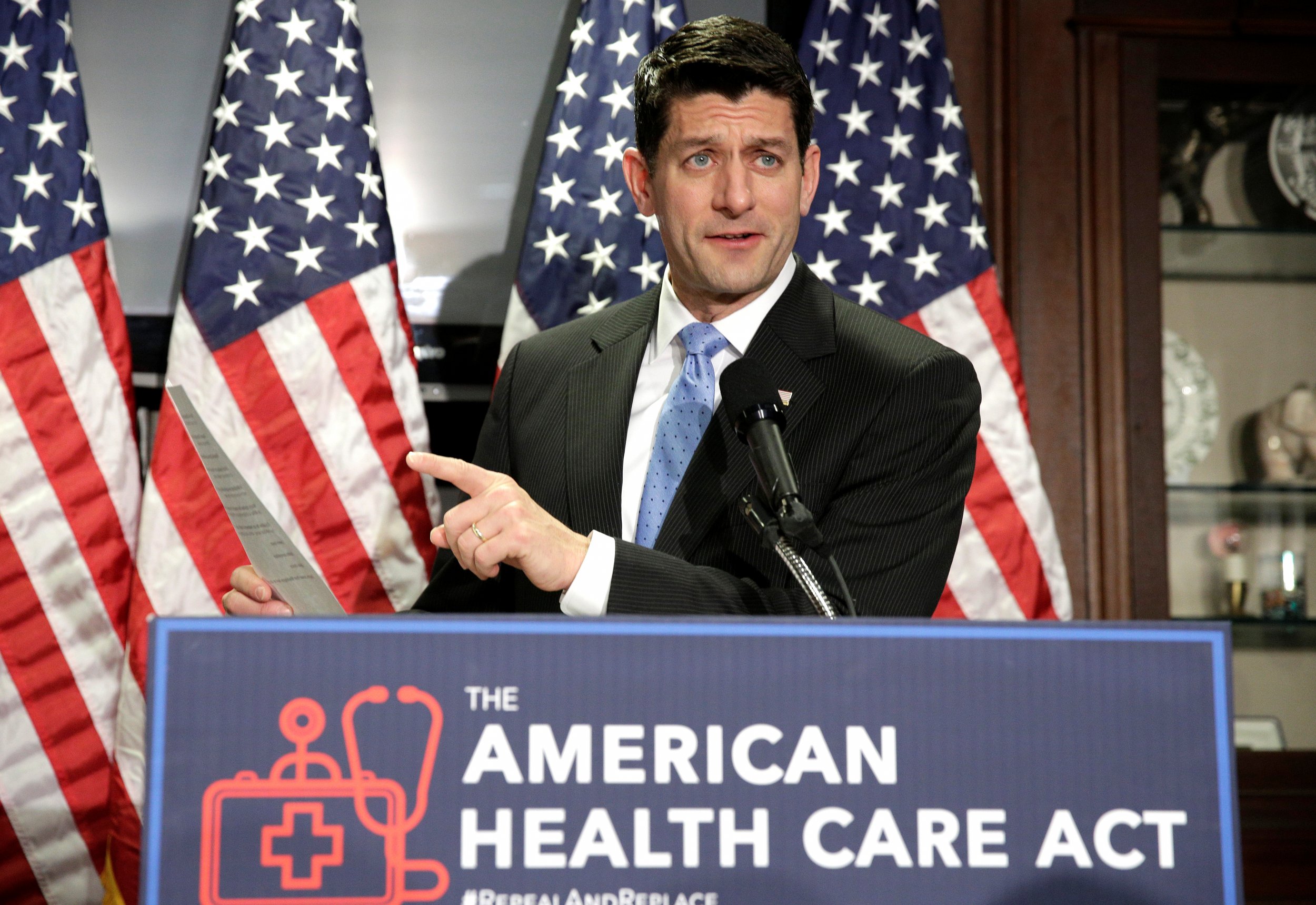 Millions of Americans would lose medical insurance under a Republican plan to dismantle Obamacare, the nonpartisan U.S. Congressional Budget Office said on Monday in a report that dealt a potential setback to President Donald Trump's first major legislative initiative.
The eagerly awaited CBO report forecast that 14 million more people would be uninsured in 2018 and 24 million more in 2026 if the plan being considered in the House of Representatives were adopted. Obamacare enabled about 20 million previously uninsured Americans to obtain medical insurance.
The CBO projected that 52 million people would be uninsured by 2026 if the bill became law, compared to 28 million who would not have coverage that year if former President Barack Obama's signature healthcare law remained unchanged.
Two House of Representatives committees have approved the legislation to dismantle Obamacare that was unveiled by Republican leaders a week ago, but it faces opposition from not only Democrats but also medical providers including doctors and hospitals and many conservatives. The CBO report's findings could make the Republican plan a harder sell in Congress.
The agency, however, said federal deficits would fall by a net $337 billion in the 2017-2026 period under the Republican bill.
Some Republicans worry a misfire on the Republican healthcare legislation could hobble Trump's presidency and set the stage for losses for the party in the 2018 congressional elections.
Trump attempted to rally support for the Republican bill on Monday before the CBO report's release.
"The House bill to repeal and replace Obamacare will provide you and your fellow citizens with more choices - far more choices - at lower cost," the Republican president said at a White House meeting with people opposed to Obamacare.