Trump Pushes GOP Healthcare Plan as Opposition Mounts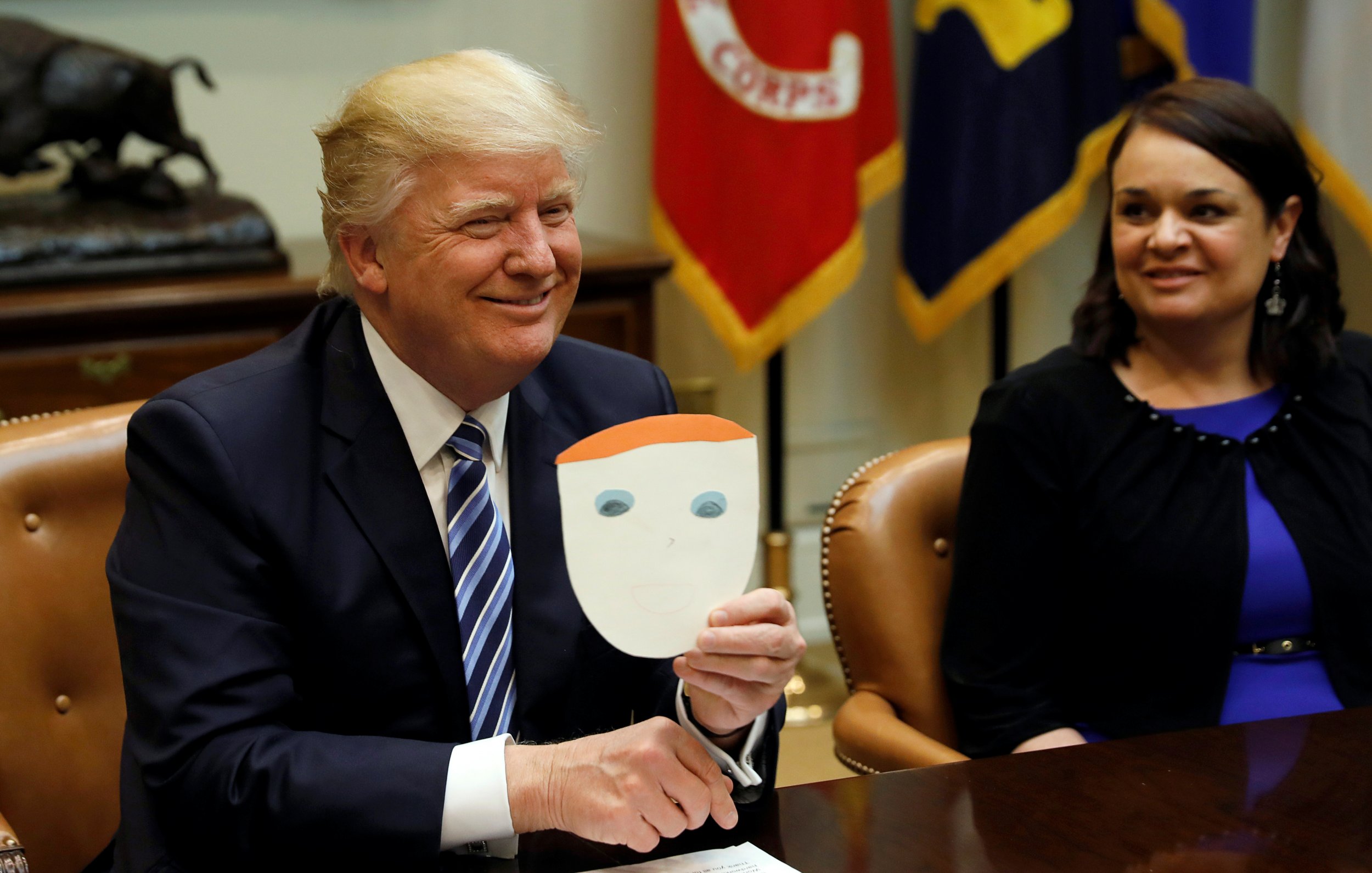 With Republicans bracing for a nonpartisan report that could show their healthcare plan taking away medical insurance from many Americans, President Donald Trump played cheerleader on Monday for the proposal ahead of a tough fight in Congress.
Two House of Representatives committees have approved the legislation to dismantle Obamacare, but it faces opposition from not only Democrats but also medical providers including doctors and hospitals and many conservatives.
Some Republicans worry a misfire on Trump's first major legislative effort may hobble his presidency and set the stage for losses for the party in the 2018 congressional elections.
"The House bill to repeal and replace Obamacare will provide you and your fellow citizens with more choices - far more choices - at lower cost," Trump said at a White House meeting with people opposed to Democratic former President Barack Obama's 2010 healthcare restructuring law.
The nonpartisan Congressional Budget Office, which routinely evaluates the expense and consequences of legislation, is working on an official cost estimate for the Republican plan and an assessment of how it would affect insurance coverage.
That report is needed to determine the full budgetary impact of the bill - whether the savings from ending the Obamacare expansion of the Medicaid insurance program for the poor and lower subsidy costs would offset the loss of revenue caused by repealing Obamacare-related taxes.
The Brookings Institution think tank forecast the CBO would conclude that at least 15 million people would lose health insurance.
Congress' Joint Committee on Taxation has estimated the plan would cancel at least $600 billion in tax revenue over 10 years, while credit rating agency Standard & Poor's has estimated 6 million to 10 million people may lose health insurance.
House of Representatives Speaker Paul Ryan, the Republican plan's top backer in Congress, said he expected the CBO report on Monday or Tuesday.
Trump said the Republican healthcare plan "lowers cost, expands choice and ensures access for everyone." He said it would bring down healthcare costs through more competition and less regulation in one or two years.
'Thing of Beauty'
"Once it does, it's going to be a thing of beauty," Trump said.
The Republican president accused the news media of making Obamacare "look so wonderful." Instead, Trump said, Obamacare was "very, very failed and failing."
The Republican bill, officially called the American Health Care Act, also would drop the Obamacare provision mandating that Americans obtain health insurance or pay a fine and replace Obamacare's income-based subsidies with fixed tax credits for the purchase of private insurance.
Just days before taking office in January, Trump promised "insurance for everybody" in his replacement of Obama's signature legislative achievement.
Republicans have attacked Obamacare as a massive government overreach in a sector that accounts for about one-sixth of the economy, and argued it caused higher insurance premiums.
Democrats have vowed to vigorously defend Obamacare, which provided 20 million previously uninsured people with medical coverage. They argue that millions of Americans will lose medical insurance under the Republican plan and costs will go up.
Republicans, sensing a harder sell for their repeal-and-replace effort, have sought to undermine the CBO report even before it is issued.
Ryan acknowledged on the CBS program "Face the Nation" on Sunday that the CBO projections would likely show a decline in insurance coverage.
"The one thing I'm certain will happen is CBO will say: 'Well, gosh. Not as many people will get coverage,'" Ryan said. "You know why? Because this isn't a government mandate."
Ryan added that the Republican plan would lower healthcare costs and allow more people to afford coverage if they want it.
Senior Trump administration officials attacked the CBO's credibility.
Republicans have criticized the CBO for its past estimates that 22 million people would buy insurance through Obamacare's government-run exchanges by 2016, when that number came to only about 10.4 million, according to Department of Health and Human Services data.
Others view the CBO's record more favorably.
A report by the Commonwealth Fund nonpartisan foundation said the CBO was "reasonably accurate" in its forecast of how Obamacare would impact insurance coverage rates and the costs of providing subsidies to consumers in its first five years.
Although Republicans control the House and Senate as well as the White House, the bill still faces an uphill battle in Congress. To secure congressional passage, Republicans can afford to lose only 21 votes from within their party in the House and two in the Senate.
Several conservative Republicans said the plan was too similar to the Obamacare provisions it would replace and criticized its tax credits as an unwise new federal entitlement plan.