Trump Makes Headway with Conservatives on Healthcare Bill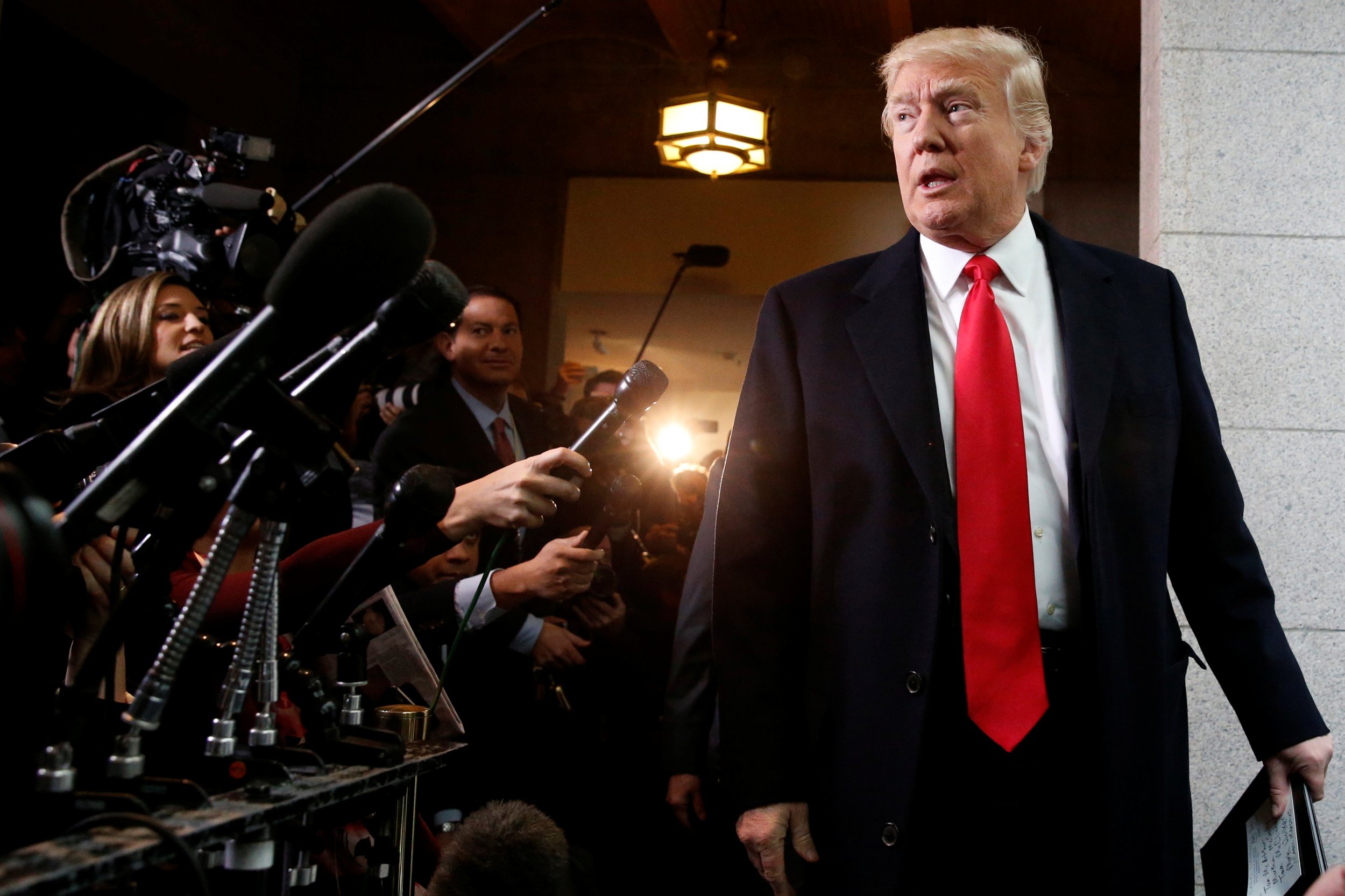 U.S. President Donald Trump and House of Representatives leaders pushed on Wednesday for votes for their plan to overhaul Obamacare and said they were making progress in their efforts to win over conservative Republicans who have demanded changes to the legislation.
With a vote on the bill scheduled for Thursday evening, members of the House Freedom Caucus, a conservative Republican faction, said they had been negotiating possible concessions from the White House.
"I can tell you that we're making great progress," Mark Meadows, chairman of the Freedom Caucus, told reporters. "We're not there yet. But we're hopeful."
Repealing and replacing Democratic former President Barack Obama's 2010 Affordable Care Act is a first major test of Trump's legislative ability and whether he can keep his big promises to business.
Plans aired by Trump during his election campaign and his first two months in office have lifted U.S. stock markets to new highs. But stocks fell back sharply on Tuesday as investors worried that a rough ride for the healthcare legislation could affect his ability to deliver on other big pieces of his agenda, from cutting taxes and regulation to boosting infrastructure.
Major stock indexes wobbled on Wednesday, with the Dow Jones Industrial Average ending slightly down and the S&P 500 slightly higher. Investors are eagerly awaiting Thursday's healthcare vote, which could be pivotal for Trump's broader plans.
The Freedom Caucus has objected to the bill because its members believe it is still too close to Obamacare.
Representative Steve King, a conservative who was among lawmakers who met Trump on Wednesday morning at the White House, said he would now vote for the bill because he got a commitment from Trump to publicly advocate for a Senate amendment to the legislation that would eliminate insurance coverage benefits put in place under Obamacare.
"I have a full and firm commitment with many witnesses from President Trump," King said in a video statement on YouTube.
King said the amendment would be put forward by Senate Majority Leader Mitch McConnell. A spokesman for McConnell did not immediately respond to a request for comment.
Earlier on Wednesday, a Freedom Caucus aide said more than 25 of its members were opposed, enough to stop the bill from passing. Republicans cannot afford to lose more than 20 votes from their own party, since Democrats are united in opposition.
Headway
White House spokeswoman Sarah Sanders also gave signs negotiations were making headway late on Wednesday.
"We are continuing to move forward and adding new supporters constantly," she said. "As we have indicated previously we are open to changes to the bill that make it better and grow its support."
But even if Trump is able to get conservatives on board, he still faces a struggle in pushing the bill through the House. While conservatives say the House bill is too similar to Obamacare, moderate Republicans are concerned that it will provoke a backlash by increasing the number of uninsured Americans.
The primary aim of Obama's signature legislation, passed in 2010, was reducing the numbers of Americans with no health coverage. Twenty million people gained insurance under the law.
The nonpartisan Congressional Budget Office estimated 14 million people would lose coverage under the Republican plan by next year. It also said 24 million fewer people would be insured by 2026.
Obamacare mandates that insurance plans must cover trips emergency room trips, maternity and newborn care, and mental health services. Conservatives say reducing or scrapping the mandates would bring down insurance premiums.
The Republican plan would rescind taxes created by Obamacare, repeal a penalty against those who do not buy coverage, slash funding for the Medicaid program for the poor and disabled, and modify subsidies that help individuals buy plans.
In the two weeks since the healthcare plan was unveiled, shares of some hospital operators and health insurers have fallen more than 10 percent, due to concerns about the fate of the benefits companies gained from coverage expansion.
If the healthcare bill passes the House, the Senate could take it up next week. Republican leaders are hoping that if the Senate acts quickly, the bill could go back to the House for a final vote by mid-April, possibly allowing Trump to sign it into law by Easter, April 16.
Trump has put considerable effort into building support for the Republican healthcare bill, called the American Health Care Act, and on Tuesday warned Republicans that failure could have sharp repercussions in next year's congressional elections.
Opponents of the overhaul have been fiercely vocal, and on Wednesday protesters, many in wheelchairs or with serious medical conditions, blocked the Capitol rotunda for about an hour.
"Rather go to jail than die without Medicaid," they chanted.
Capitol police said they made 54 arrests and later released the protesters.