Donald Trump Obliterated His Record for False Claims the Month Before 2018 Midterm Elections: Report
President Donald Trump hasn't exactly had a cozy relationship with the truth, but in the month leading into the midterms, he smashed all of his previous records for making false statements, according to an analysis from the Toronto Star.
In the 31 days heading into Election Day, Trump made a staggering 815 false claims, according to the Star's count. Back when Trump took office in 2017, it took him 286 days to get to 815 false claims.
And as far as calendar months go, Trump absolutely shattered his previous high of 320 false claims in August. He made 664—(six hundred and sixty four!)—false claims in October 2018.
The Star's White House correspondent Daniel Dale pointed out that Trump was speaking more heading into Election Day—hosting numerous rallies—which probably helped raise his false statement rate. But, Dale also noted, those rally speeches often featured "big new lies" about "migrants, Democrats' views on immigration and health care, and his own record."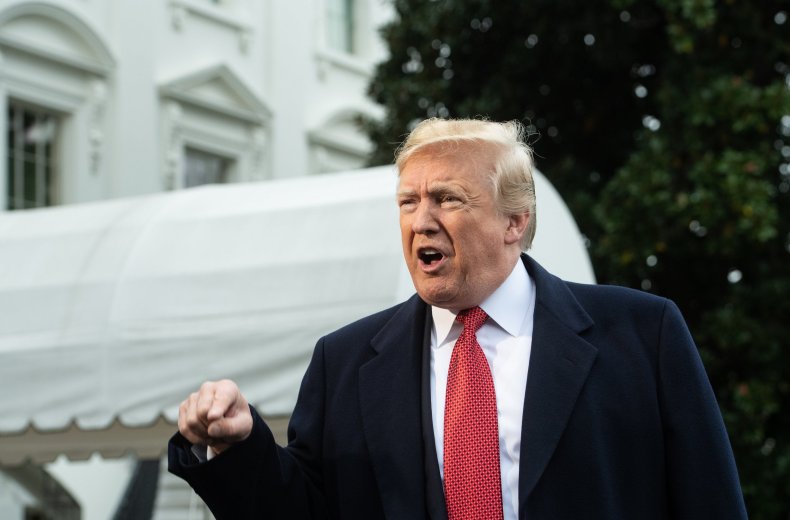 The Washington Post's tracking of Trump's false or misleading statements has found an uptick similar to the Star's. It found in the seven weeks leading into Election Day, the president made 1,419 false or misleading statements, which comes out to a whopping 30 per day.
And while it's unclear if the he'll top his October Star record, Trump has, of course, continued to make false statements after Election Day.
Trump, for example, recently made wild claims about voter fraud without providing any evidence.
"The Republicans don't win and that's because of potentially illegal votes," Trump told the conservative website The Daily Caller. "When people get in line that have absolutely no right to vote and they go around in circles. Sometimes they go to their car, put on a different hat, put on a different shirt, come in and vote again. Nobody takes anything. It's really a disgrace what's going on."