Donald Trump is 'Obsessed With His Own Self-Image,' Ex-RNC Chair Michael Steele Says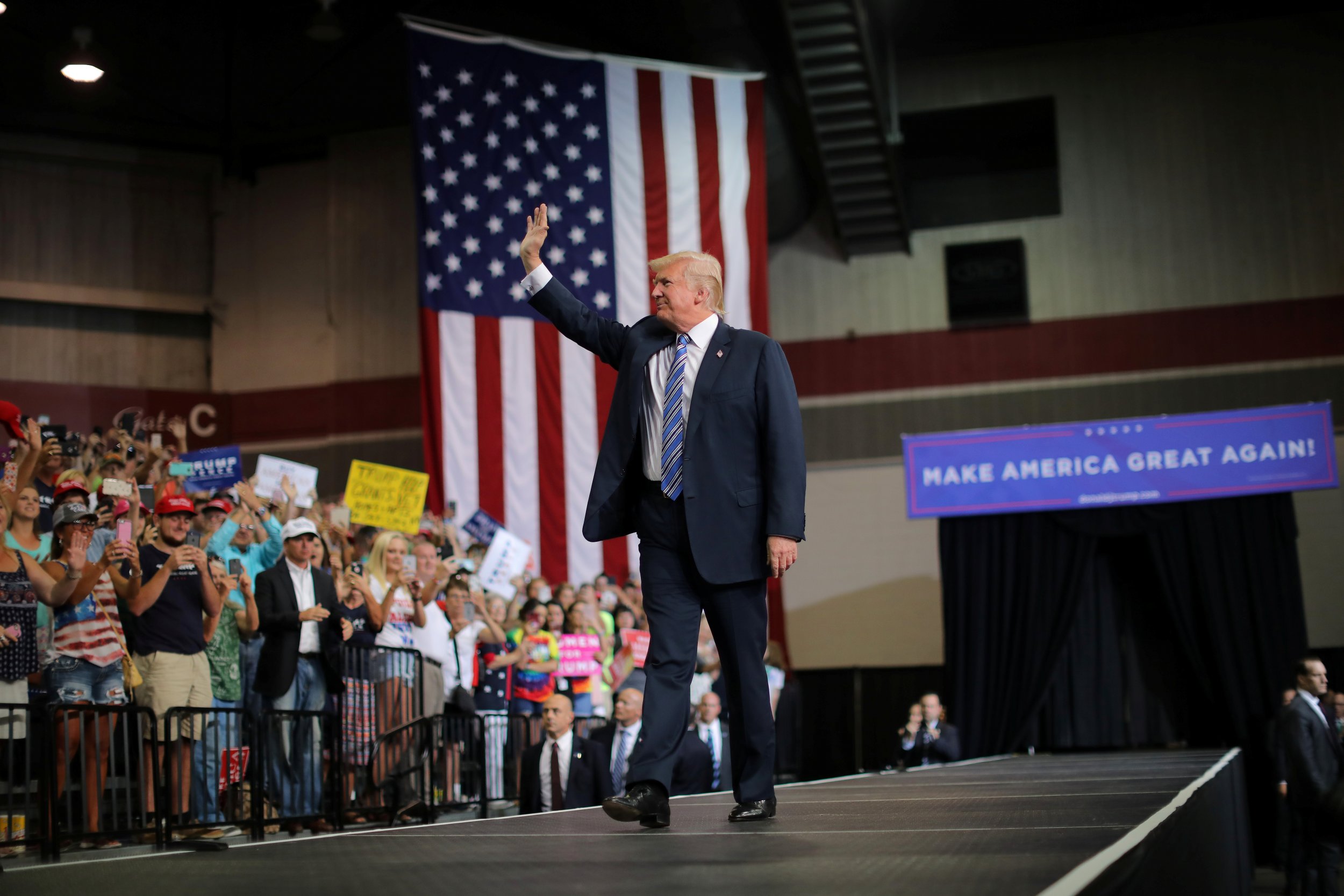 The former chairman of the Republican National Committee (RNC) has described President Donald Trump as a man "obsessed with his own self-image," who needs to know everything is "playing to a narrative he has developed in his own head."
Michael Steele, who was chair of the RNC from 2009 to 2011, made the comments in an interview with the Australian Broadcasting Corporation.
"This is who he is. This is a guy obsessed with his own self-image, how his numbers are doing, whether everything is playing to a narrative he has developed in his own head," Steele said.
"Not everyone listens to you just because you're president. You have 535 members of Congress who have a different view. You have Cabinet secretaries who, while they might work for you, still carry out different agendas," he added in apparent reference to Trump's criticism of the members of the GOP who have failed to back him on issues including health care.
Despite having a Republican majority in the House and the Senate, Trump has failed to find popular support on his cornerstone election pledge to repeal and replace Obamacare, and has made no secret of the fact he is unimpressed with members of his own party.
He tweeted after the Senate health care bill collapsed: "3 Republicans and 48 Democrats let the American people down. As I said from the beginning, let ObamaCare implode, then deal. Watch!"
Steele also suggested Trump had difficulty dealing with people who did not agree with his opinion—including those in what the president describes as the "fake news media"—because he had always been in a position of power in business.
"When he said he wanted something done at Trump Tower, it got done. No one said, 'No sir, I really don't think we should do that,' because if you did, you didn't come into work the next day, as there was no job," Steele explained.
Steele was elected chairman of the Maryland Republican Party before serving as the state's lieutenant governor from 2003 to 2007. He was the first African-American politician to head the RNC when he was elected in 2009.