Trump Is Obsessed With the Size of Crowds, Hands and Now Hurricanes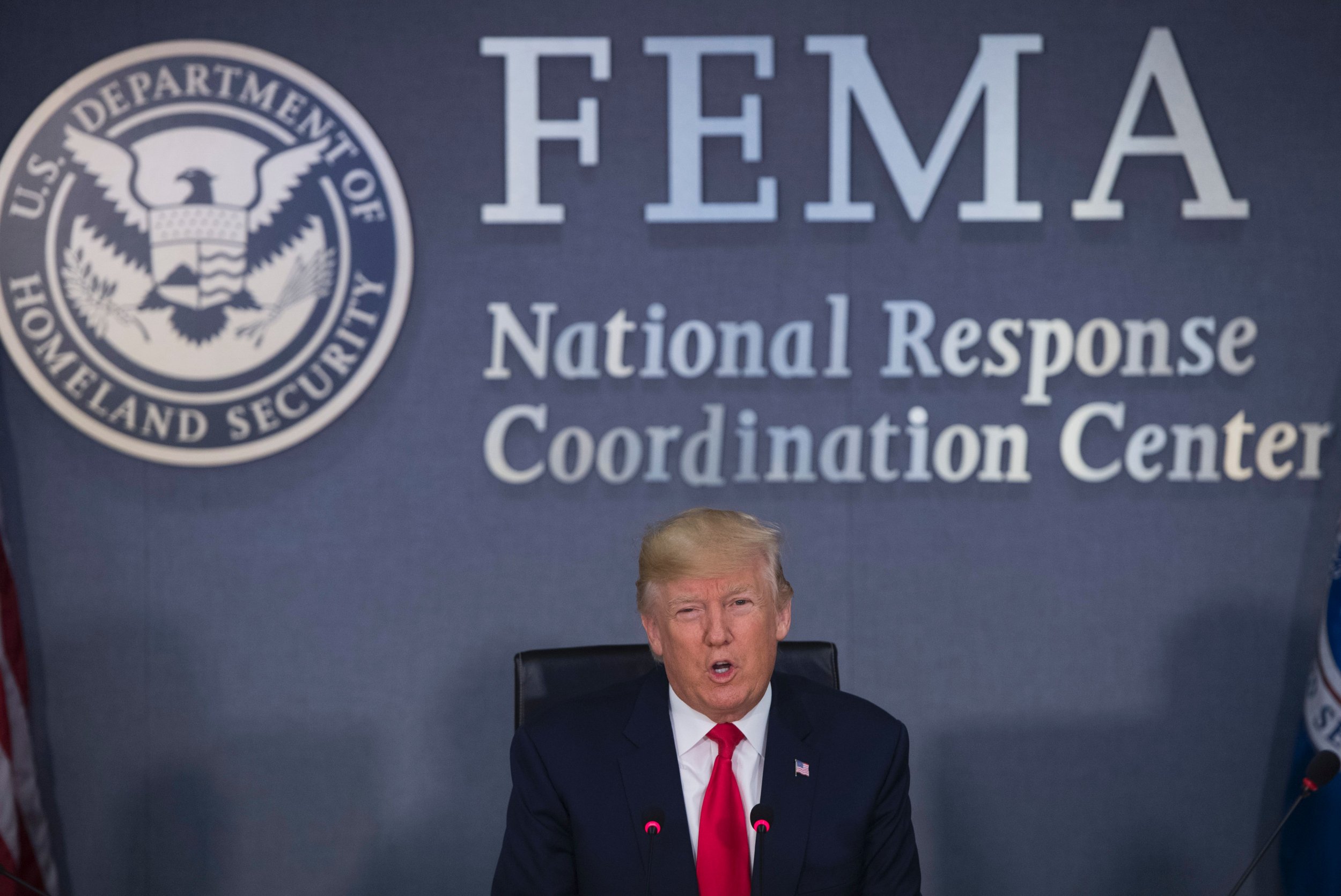 President Donald Trump long seems to have had a fascination with the size and scope of hurricanes. Much like his statements about the crowd attending his inauguration, Trump would like you to believe the hurricanes under his presidency, including Harvey and Irma, are the largest in American history. And much like his veiled claim about the size of a certain body part in relation to his hands, the president wants you to know the natural disasters we're doomed to face on his watch are very, very big—with many people even predicting they'll be "huge."
"Hurricane looks like largest ever recorded in the Atlantic!" Trump tweeted Wednesday morning, as Puerto Rico, the Virgin Islands and the Dominican Republic issued warnings about Hurricane Irma.
Related: Here's how Donald Trump could actually be impeached
The tweet, arriving as thousands of Americans in Texas were only just beginning to rebuild their communities in the wake of Hurricane Harvey, follows a traceable history of excited social media posts Trump has penned in the wake of natural disasters and tragic events like the September 11 attacks. But his obsession with the size and scope of oncoming storms may also provide a glimpse into the future of hurricane season politics in Trump's White House.
Trump was keen to let the public know just how devastating Hurricane Harvey was, as he live-tweeted developments to his more than 40 millions followers. "Many people are now saying that this is the worst storm/hurricane they have ever seen," Trump wrote August 27. "Good news is that we have great talent on the ground."
"After witnessing first hand the horror & devastation caused by Hurricane Harvey, my heart goes out even more so to the great people of Texas!" he continued. When the president visited Texas, he even boasted about the size of the crowd outside of his press conference. "Thank you everybody, what a crowd!" He said to a group of bystanders snapping photos on their phones. "What a turnout!"
He also reminded Americans how he feels about his hands while at a relief center in Houston, yelling as he attempted to put on gloves to serve hurricane victims: "My hands are too big!"
Trump's focus on both size and hurricanes is nothing new—he once referred to Hurricane Sandy as "Frankenstorm" while assuring inquiring radio hosts he'd be camping out in Trump Towers when it hit the eastern U.S. in 2012—but the same cannot be said about his involvement in storm season politics.
Before being elected to office, the president more than once angrily tweeted about how other nations didn't provide relief in the wake of U.S. national disasters, even as America was committed to funding rebuilding efforts in other countries. "We spend billions of dollars helping nations all over the World," Trump wrote in 2013, "but with hurricane Sandy and Oklahoma tornado not one nation helped us!"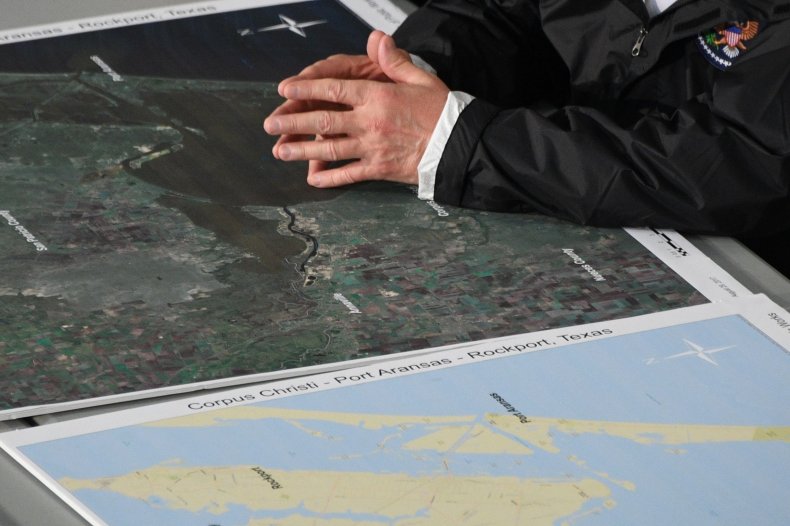 It remains to be seen whether Trump will push U.S. allies to provide funding for rebuilding efforts as commander in chief, but it would appear he will follow a line of reasoning he's employed at global diplomatic events like the G20 forum and the G7 summit: You scratch my back, and I'll scratch yours.
In a speech to NATO allies, Trump early in his presidency lambasted international governments for not paying their fair share, warning of retaliation if they didn't begin funding the organization at higher levels.
"NATO members must finally contribute their fair share and meet their financial obligations, for 23 of the 28 member nations are still not paying what they should be paying and what they're supposed to be paying for their defense," Trump said May 26. "Many of these nations owe massive amounts of money from past years and not paying in those past years."
Trump's tunnel vision on the size and catastrophic path of Harvey and the potential onslaught of Irma, now a category five hurricane, could illustrate his political stance.
The president repeatedly suggested natural disasters helped former President Barack Obama win over the public's trust and confidence.
"Polls show that the hurricane had a huge positive effect for Obama on his win," Trump wrote on Election Day 2012. "Isn't that ridiculous?"
Perhaps the president is hoping for a boost in his popularity as recovery efforts begin in the South. Meanwhile, his approval ratings have been continually low even in the wake of Hurricane Harvey.