Ohio, Florida Could Lead Donald Trump to the GOP Nomination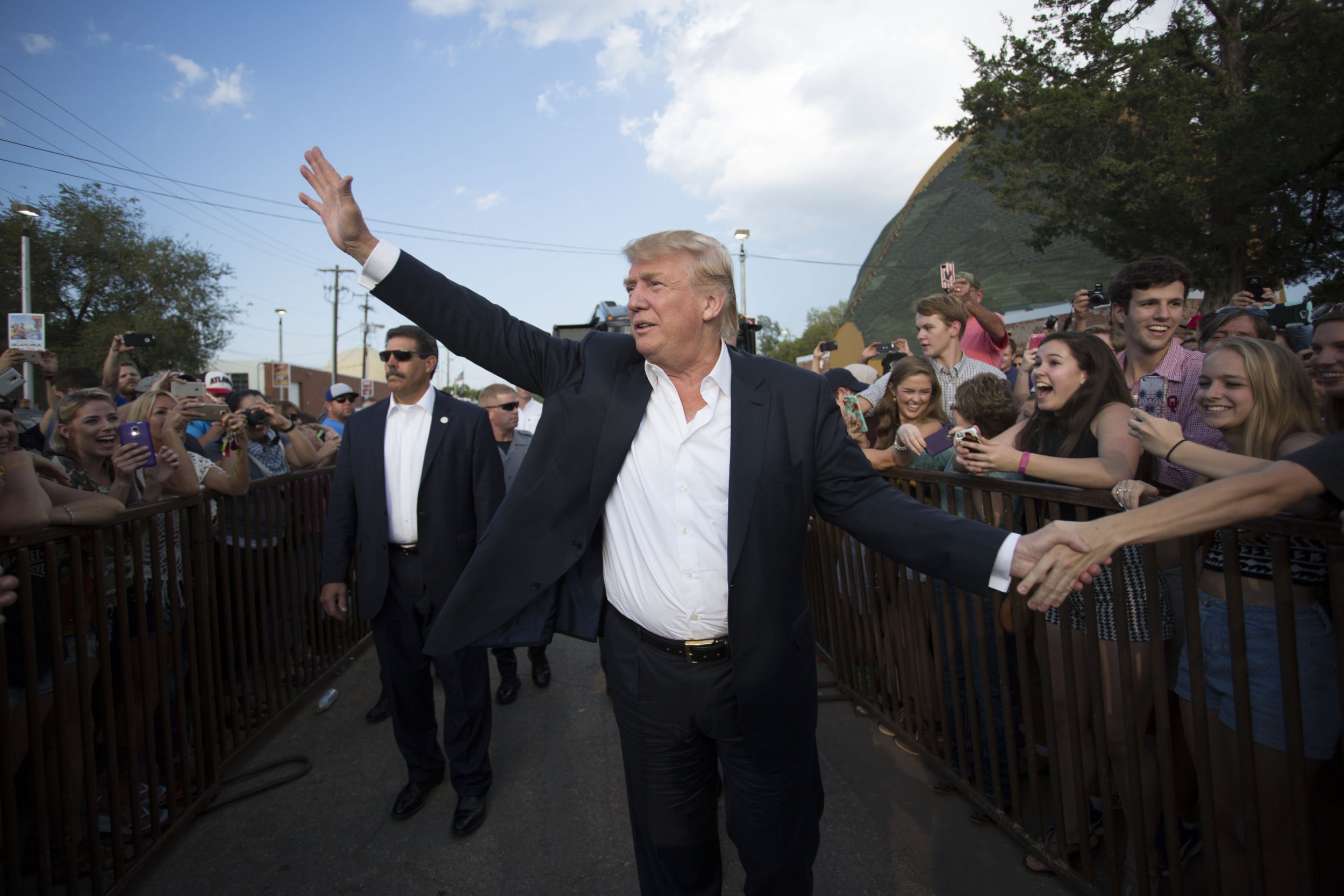 TAMPA, Fla. (Reuters) - Voters in five big states cast ballots on Tuesday to pick presidential candidates, with Donald Trump looking for victories in Ohio and Florida to bring him closer to securing the Republican Party nomination despite criticism his rowdy campaign is dividing America.
Trump, his party's front-runner, had the potential to sweep all five states holding primaries for November's national election. In addition to Florida and Ohio, there were contests in Illinois, Missouri and North Carolina.
The 69-year-old billionaire businessman could knock out his two mainstream rivals, Ohio Governor John Kasich and U.S. Senator Marco Rubio of Florida, if he wins their states. His closest challenger nationally is U.S. Senator Ted Cruz of Texas, 45, a Tea Party favorite.
Trump had a significant lead over Rubio in opinion polls leading up to the primary in Florida, but was neck and neck with Kasich in Ohio. Wins by either Rubio, Kasich or Cruz would give at least a little hope to Republicans battling to deny the New Yorker the nomination.
On the Democratic side, former Secretary of State Hillary Clinton, 68, could put some distance between herself and rival Bernie Sanders, 74, a U.S. senator from Vermont, in Democratic primaries in the same states.
An outbreak of clashes between Trump supporters and protesters that forced him to cancel a Chicago rally on Friday, and scattered protests at some of his campaign events this week have prompted mainstream Republican Party figures to speak out against the former reality TV star.
Democratic President Barack Obama spoke out on Tuesday, saying he was dismayed by what was happening on the presidential campaign trail.
"I reject any effort to spread fear or encourage violence ... or to turn Americans against one another," Obama, referring to Trump, said during an event on Capitol Hill.
Victories in the five states could put Trump - who has vowed to deport 11 million illegal immigrants, impose protectionist trade policies and temporarily ban Muslims from entering the country - on a glide path to being his party's candidate in November. That seemed inconceivable only last year.
TRUMP IN DEMAND
Trump said on Tuesday that his momentum was already drawing in establishment Republicans who had previously balked at his candidacy but now see him as the likely nominee.
"They're already calling," he told NBC's "Today" show, without naming names. "The biggest people in the party are calling."
U.S. House of Representatives Speaker Paul Ryan, one of the nation's most powerful Republicans, told reporters that all presidential candidates must bear responsibility for helping curb violence at campaign events and creating a less hostile atmosphere..
Ryan's counterpart in the Senate, Republican leader Mitch McConnell, said he recommended to Trump in a phone call that the candidate condemn violence at rallies.
Trump argues that his candidacy has brought a breath of fresh air to U.S. politics and says his campaign rallies are peaceful events except for a few incidents.
Ohio voter Mark Hoprich, 51, said he likes Trump's direct manner.
"I like that he's an in-your-face type of candidate and tells it like it is," said Hoprich, who works in law enforcement.
"So, hopefully, when it comes to dealing with other countries, we could come out more on the winning side," he said at a polling place in Independence, outside Cleveland.
For the Democrats, opinion polls gave Clinton a big lead in Florida and North Carolina but showed Sanders gaining ground in Ohio, Illinois and Missouri, a possibly worrisome sign for Clinton after his surprise victory in Michigan a week ago.
Speaking to reporters at a polling place in Raleigh, North Carolina, Clinton had Trump on her mind.
"I think it is important that we really do focus on the very dangerous path that Donald Trump has laid out here," she said. "The kind of bluster and bigotry and bullying that he is exemplifying on the campaign trail is disturbing to, I think, the majority of Americans."
Trump won an early round on Tuesday, taking the Northern Mariana Islands caucuses with almost 73 percent of the vote. The win in the U.S. Pacific commonwealth gave him nine delegates.
The Republican establishment's only real hope for stopping Trump might be to deny him the 1,237 delegates needed for the nomination, even though he may win a majority. That would extend the battle to the party's July nominating convention in Cleveland.
If Kasich, 63, and Rubio, 44, do drop out of the race after Tuesday's primaries, that would leave Cruz as the only Republican in the field against Trump. The Texan senator has struggled to build support beyond his base of evangelical Christians and Republican Southerners.
Ohio, Florida Could Lead Donald Trump to the GOP Nomination | U.S.