Exclusive: Trump Said O.J. Simpson Was Framed in Newly Released Transcripts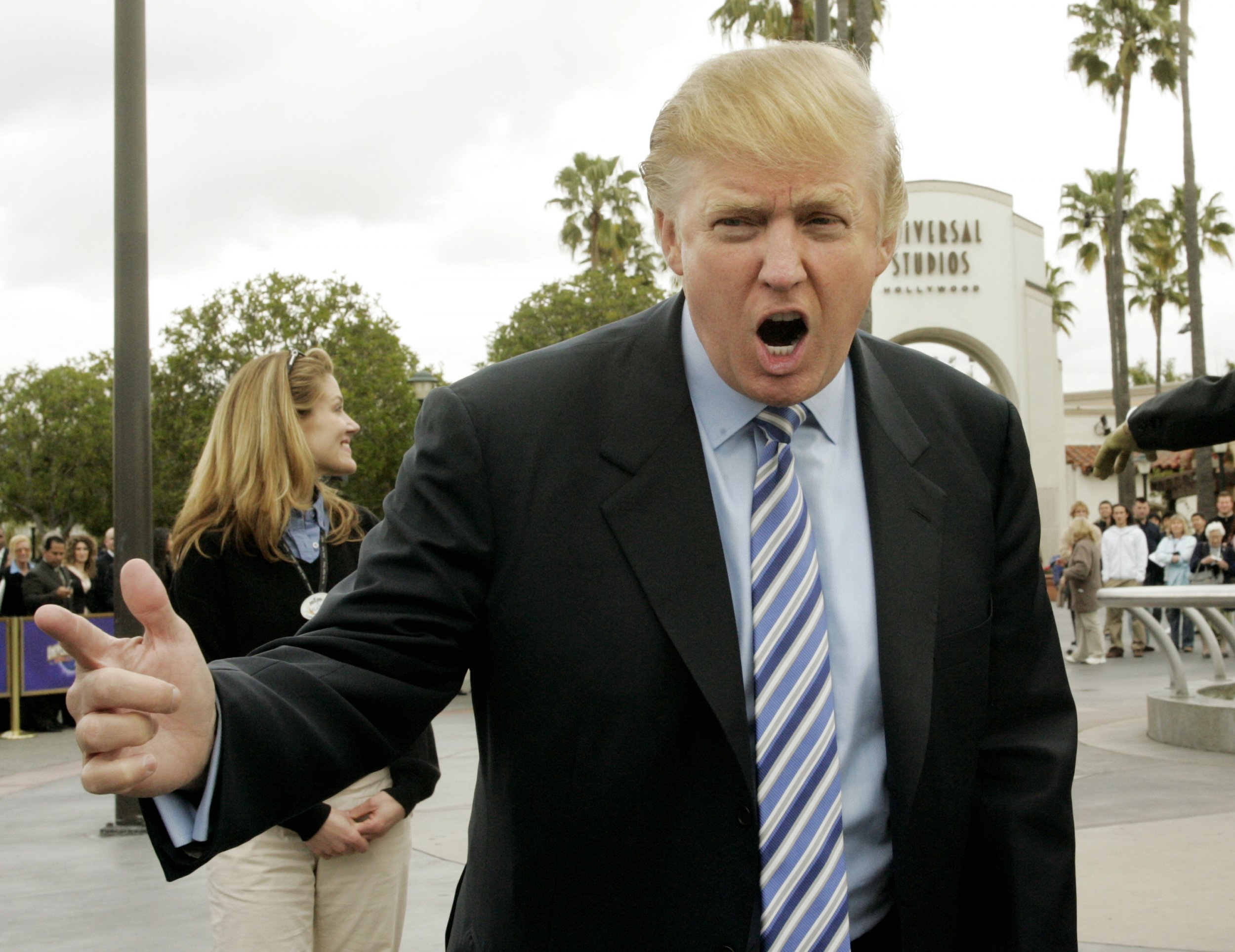 Donald Trump may be in a fight with black NFL players today, but 22 years ago, he weighed in on one of the most racially-divisive trials in American history—on the side of O.J. Simpson.
A month after Simpson was acquitted in Los Angeles of murdering Nicole Brown and her friend Ron Goldman, Trump was on the Howard Stern Show saying O.J. was probably framed and that "fifty people could have planted" the blood in Simpson's white Bronco that was among the chief bits of evidence against him.
Simpson walked free today after ten years in prison related to other charges. He is 70 years old and has served ten years of a 33 year sentence for a 2008 armed robbery and kidnapping in relation to a confrontation with two sports memorabilia dealers in a Las Vegas hotel room.
But his 1995 acquittal of the two murders remained an enduring symbol of America's racial divide. In a 1995 CBS poll 76% of whites thought the former FNL star was guilty while just 22% of blacks thought so. Now 79% of whites and 41% of blacks think that. Only 10% of whites and 39% of blacks think he is not guilty.
Trump declared his position on The Juice on November 9, 1995, after Stern pointed out that O.J. had attended Trump's 1993 wedding to Marla Maples.
Trump: Well, I know how much you like O.J. and I know how, how innocent you feel he is.

Howard Stern: [Laughing] Yeah.

Trump: And because, you know, don't forget, there wasn't that much blood found in the Jeep. There was only about 50 drops.

Stern: Yeah, that's not, that's not that much. That could...

Trump: Yeah, it's a pretty sad deal, I'll tell you.

Stern: That could have been planted somehow.

Trump: Yeah it could have been. Fifty different people could have planted it.

Stern: Yeah. Unbelievable.

Trump: I don't think the LAPD is that smart.
Trump's 1995 support of O.J. is not terribly surprising, given that he had a long pre-presidential history of friendships with black sports stars and celebrities, including Mike Tyson and Dennis Rodman, boxing promoter Don King, music impresario Russell Simmons and even New York political leader Al Sharpton.
The interview transcript comes from a trove of Stern interviews that were collected, transcribed and published by the website factba.se last week. The audio was sent to the site by another site of bootleg Stern recordings, trumponstern.com.
Trump has talked more to Stern than to any other single journalist or media personality, including Joe Scarborough, Sean Hannity, Bill O'Reilly, Chris Matthews, Larry King and Don Imus. The voluminous archive contains more than 104,357 words Trump uttered on the Howard Stern Show—a number which is, by the site's calculations, 21 percent longer than The Art of the Deal, Trump's first bestseller, which weighed in at 86,575 words.
During the 2016 presidential campaign, Stern refused to re-air any of his conversations with the Republican nominee. "I feel Donald Trump did the show in an effort to be entertaining and have fun with us, and I feel like it would be a betrayal to any of our guests if I sat there and played them now where people are attacking him," Stern said on his SiriusXM show.
The site factba.se has posted 15 transcribed hours of Trump talking to Stern, from 1993 to August 25, 2015. Taken together, the Stern interviews are a Freudian case study of the man who would become the president of the United States. The real estate magnate usually called in when he had something to hawk—a book, a prizefight, his TV show—but almost always stayed around to to free-associate on everything from his parents, children and upbringing to money, enemies, politics and, of course, breasts, enhanced or not.
Stern called the new transcript stories "fake news" on his show last week, and two days after the site went live, Sirius XM filed a Digital Millennium Copyright Act takedown notice and a cease-and-desist letter. The site then removed its audio trove from YouTube and SoundCloud, but the transcripts remain online and searchable.
The website is mounting a defense to the challenge.
"We were in the process of putting [the audio files] on our own server, but then FedEx showed up and that was the official stop," Bill Frischling, CEO of FactSquared, which owns the factba.se site, told Ars Technica last week. "So we had a good conversation with our attorneys today, and we're going to be reaching out to [SiriusXM's attorneys] pretty darned soon. We've already exchanged brief notes, everybody is hoping to get it resolved amicably. Our goal is to preserve the record. At least right now, this is the only public version of a massive, quarter-century trove of interviews."
Lawyers differ on whether Frischling and the site have a valid "fair use" defense, but it appears they do, at least in terms of the transcripts. "Based on the facts you've presented, Factba.se would appear to have a strong fair use argument," Jonathan Band, a Georgetown University Law professor, who helped write the DMCA, told Ars Technica by e-mail last week.
In the same interview Trump talked about his non-existent Vietnam draft experience.
"I got very lucky. I had a very high lottery number," Trump said. Trump did indeed have a very high number—356 out of 365—but he didn't take any chances, filing four student deferments between 1964 and 1968, and a medical deferment for heel spurs after he graduated, according to his Selective Service records, first obtained by the website The Smoking Gun in 2011.
Trump demurred when Stern tried to bait him into telling lies about his non-existent Vietnam record. Trump "...personally wiped out three villages and killed like 50 gooks," Stern said. Trump replied that all his "kills" were in "the New York business vicinity."
The real estate magnate and the radio jock also bantered about how everyone mistakenly thought Trump was running for president after his first book, The Art of The Deal, came out in 1987.
"All of a sudden everyone said I was a presidential candidate," Trump said. "Showed you had hard up they were. One good speech and you're president."