Donald Trump Is a 'One-Pager Kind of Guy,' Lindsey Graham Tells William Barr of President's Reading Habits
Republican Senator Lindsey Graham warned Donald Trump's attorney general nominee William Barr to remember that the president is a "one-pager kind of guy" when it comes to his reading habits.
The comment came amid what is likely to be a contentious confirmation hearing on Capitol Hill between Barr and the Senate Judiciary Committee over the next few days. During the exchange, Barr referenced the controversial 19-page unsolicited memo he sent to Deputy Attorney General Rod Rosenstein in June 2018 criticizing special counsel Robert Mueller.
"I talked to his staff and I said, 'You know I want to follow up and send something to Rod in writing, but is he a one-pager kind of guy, or how much will he read?' And the guy said, 'He's like you, he doesn't mind wading into a dense legal memo,'" Barr told the committee of his decision to send the memo.
But before Barr could explain further, Senator Graham interrupted him to ask: "Don't you think President Trump is a one-pager kind of guy?" Barr initially responded, "Excuse me?"
"President Trump is a one-pager kind of guy," Graham repeated, prompting Barr to answer: "I suspect he is."
"OK, just remember that," Graham concluded, before allowing the nominee to continue discussing the memo.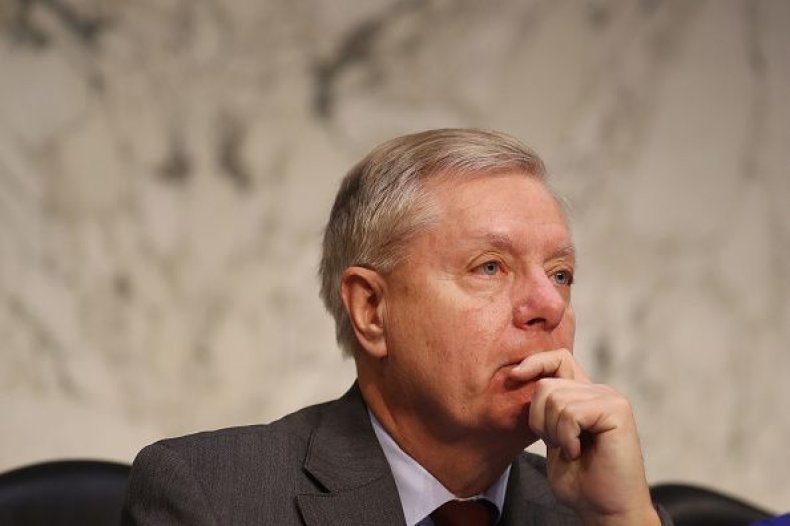 Barr will remain in the hot seat as he testifies before the Senate Judiciary Committee for the next two days. The nominee, who previously served as attorney general under late President George H.W. Bush in the early 1990s, is likely to be grilled by lawmakers on his views of presidential power and Mueller's ongoing investigation into Russian election meddling.
Barr used his opening remarks on Tuesday to tell senators he has no intention of firing Mueller or disrupting his special counsel investigation. He also said he would provide "as much transparency as I can consistent with the law" once Mueller release his final report of the probe.
"It is in the best interest of everyone—the president, Congress and, most importantly, the American people—that this matter be resolved by allowing the special counsel to complete his work," Mr. Barr said. He added: "I will follow the special counsel regulations scrupulously and in good faith, and on my watch, [Mueller] will be allowed to finish."
Democrats then expressed concern that President Trump and his administration would try to make changes to the Mueller report before it was released to the public. Vermont Senator Patrick Leahy asked Barr if he would let the White House "put spin on" the special counsel's findings, an idea the nominee rejected.
"That will not happen," Barr said definitively.