Trump Openly Admits He's Thinking About Executing Drug Dealers to Tackle Opioid Crisis
President Donald Trump has openly proposed bringing in the death penalty for drug dealers, in an attempt to tackle the opioid crisis.
Speaking at a White House summit on the epidemic on Thursday, the president suggested a proposal he has reportedly been mulling in private for some time.
"We have pushers and drugs dealers, they are killing hundreds and hundreds of people," Trump said, according to Politico.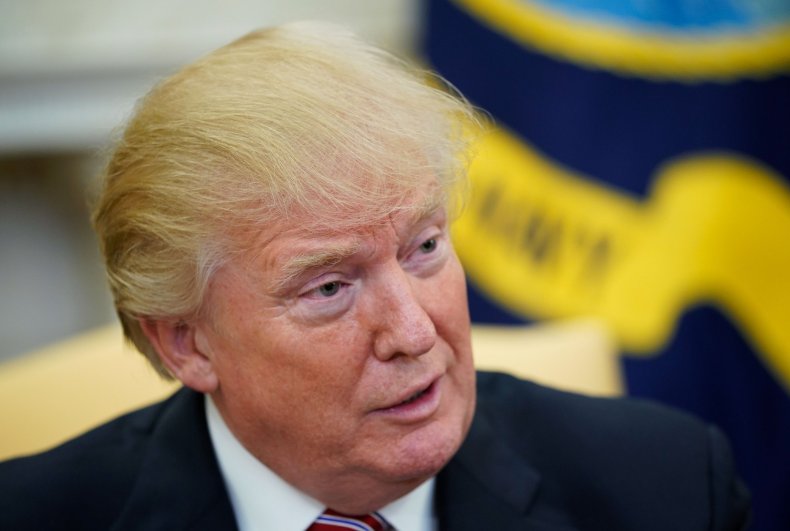 "If you shoot one person, they give you life, they give you the death penalty. These people can kill 2,000, 3,000 people and nothing happens to them," he continued, adding: "Some countries have a very, very tough penalty—the ultimate penalty—and by the way, they have much less of a drug problem than we do."
Trump's comments come following reports that he has discussed the issue in private with friends, pointing at the Philippines and Singapore as possible inspiration for his policy suggestion.
An exclusive report from Axios quoting five people who have discussed the matter with the president, claims Trump has mentioned the subject in private on a number of occasions.
"He often jokes about killing drug dealers... He'll say, 'You know the Chinese and Filipinos don't have a drug problem. They just kill them,'" a senior official told the publication.
Despite reports at the time suggesting Trump would love such a policy but felt it unlikely that he would find widespread support for executing drug dealers, he clearly felt the idea had enough merit to mention at the summit.
Indeed, the president said at the summit that he would be unveiling specific policies to tackle the drugs crisis in the coming weeks. Although he did not outline any policy specifics, Trump said the policies would be "very, very strong" following discussions during the summit on the best way to handle the epidemic.