Trump Would 'Absolutely Sever' Ties to Trump Organization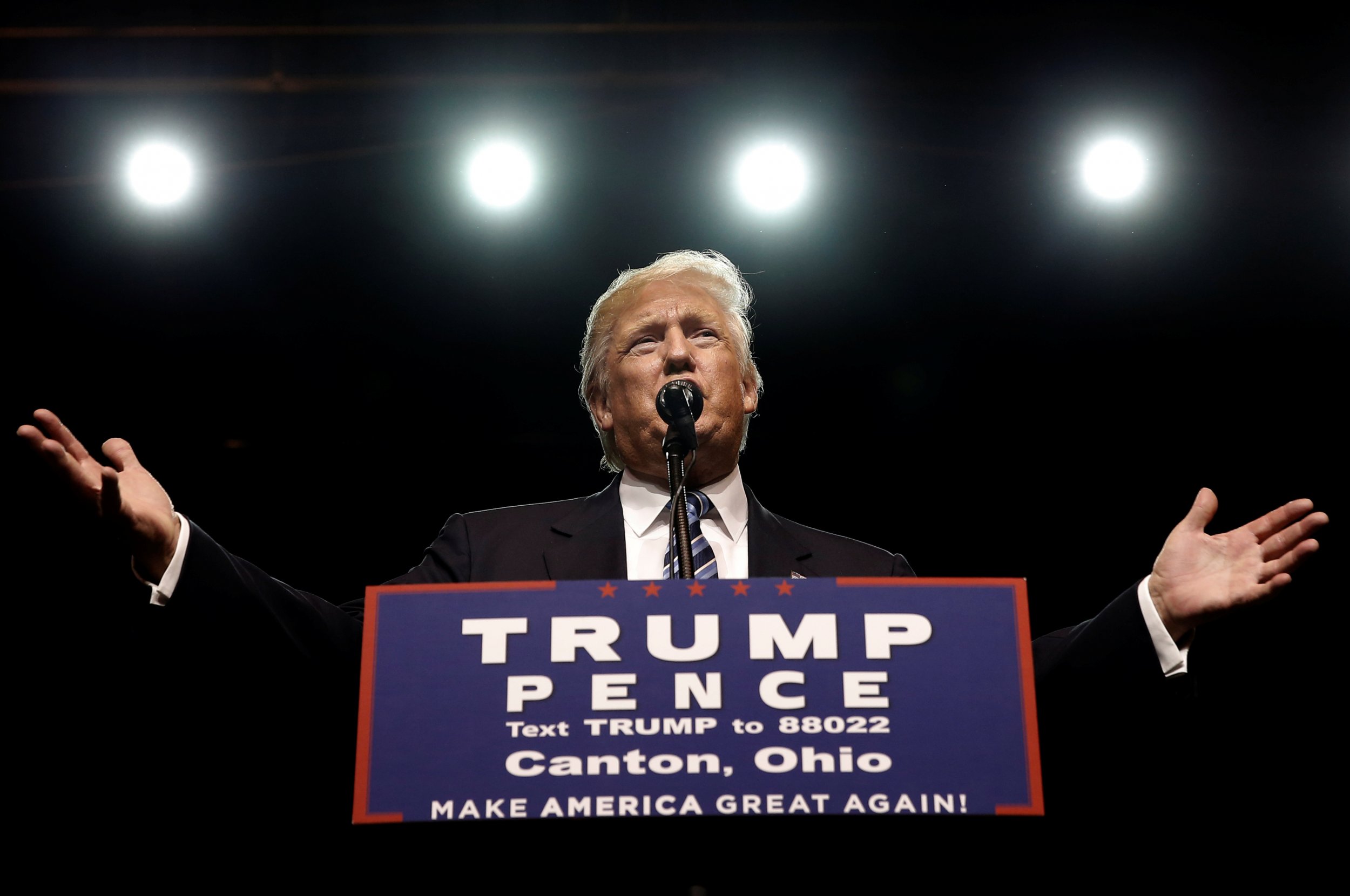 Donald Trump said on Thursday he "would absolutely sever" ties to the Trump Organization if he were elected president. The Republican presidential nominee was responding to questions about a Newsweek article on his company and its foreign connections during a phone-in appearance on the television program Fox and Friends.
Newsweek's Kurt Eichenwald reported on the Trump Organization's dealings in countries including Russia, Ukraine, India, Turkey and the United Arab Emirates, and with problematic figures, such as Muammar el-Qaddafi, the deceased Libyan strongman. Eichenwald said those ties would make Trump "the most conflicted president in American history, one whose business interests will constantly jeopardize the security of the United States."
When asked about the article on Fox and Friends, Trump said he hadn't read it, but he "heard the article made me out to be extremely successful." Asked if he would cut ties to the Trump Organization while in office, he said: "I will sever connections, and I'll have my children and my executives run the company and I won't discuss it with them. I wouldn't care. It's so unimportant compared to what I'm doing right now."
He added, "I would absolutely sever. I would have nothing to do with my company."
In the article, Eichenwald addressed what would happen if Trump had his children run his company in his stead. Referring to a meeting in which Donald Trump Jr. is said to have asked an Indian minister to remove regulatory hurdles for a development project, Eichenwald wrote: "It would be extremely difficult for a foreign politician to make that call if he were speaking to the son of the president of the United States."
He also wrote that Trump would have to sever ties with his company forever, not just during his presidency: "Never before has an American candidate for president had so many financial ties with American allies and enemies, and never before has a business posed such a threat to the United States. If Donald Trump wins this election and his company is not immediately shut down or forever severed from the Trump family, the foreign policy of the United States of America could well be for sale."
After Newsweek published the article on Wednesday, Democratic presidential nominee Hillary Clinton used it to attack her opponent. Citing the article, her campaign posted online roundups of "five disturbing ways Donald Trump's business dealings would jeopardize U.S. national security," and "20 questions Donald Trump needs to answer about his business—and the national security risk it poses."
Democratic Senator Harry Reid on Thursday requested that Eichenwald's article be added to the Congressional Record, saying he found it "really frightening."