Donald Trump and Oscar De La Hoya Are Warring Over Golf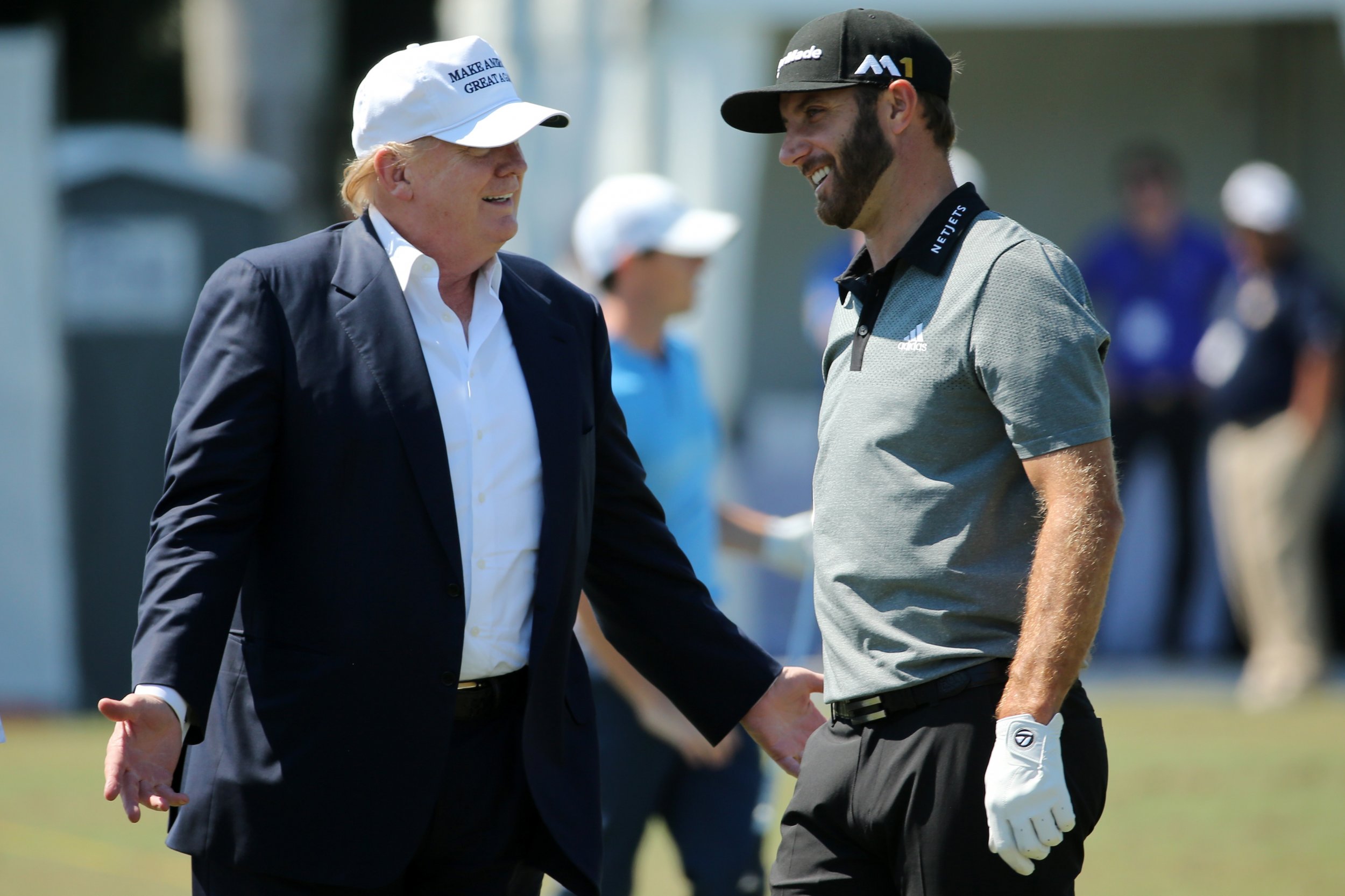 It does not seem like the most presidential kind of debate.
Donald Trump, the presumptive Republican nominee to replace Barack Obama in November, and Oscar De La Hoya, Mexican boxing hero turned pay-per-view mogul, have been bickering over golf.
Specifically, over whether Trump cheats. Earlier this week, De La Hoya, in Las Vegas for the superfight between Amir Khan and Saul Alvarez, said he had caught Trump two years ago replacing his ball on the fairway after hitting it into water.
"Yes, I caught him," De La Hoya said. "It was unbelievable. But I guess it was his course, so it was his rules."
This allegedly took place at Trump National Golf Club, one of the billionaire's 18 courses. Trump teed off first, and then asked if he could join De La Hoya's party, which was playing behind him.
Trump, of course, had to respond to these heinous slurs on his character. "Not only didn't I cheat, I didn't play with him," Trump told Associated Press. "I have never played a round of golf with this guy."
Even more mysterious, then. Not only has Trump now accused De La Hoya of lying—but he has suggested that round of golf was a phantom.
This…unseemliness has all taken place in the run-up to a fight at the MGM Grand Garden Arena whose build-up has already involved Trump.
Both Khan, a Muslim, and Alvarez, a Mexican, have taken swings at Trump for his stance on Muslims and Mexicans.
"I don't really like getting into political issues but it hurts, it offends, I would like [Trump] to understand us," Alvarez said.
Khan was more cutting, joking: "You never know—this could be the last fight for me and Canelo here. That's if Donald Trump becomes president."
Trump had an invitation to the fight, promoted by Golden Boy, De la Hoya's company; De La Hoya says that is still open; Trump says he is no longer going to be there.
An argument that has done little for either man's prestige appears likely to rumble on. Did Trump cheat at golf? Did he ever play the round? Why would De La Hoya make up such a bizarre anecdote? Does it actually matter? And, really—don't both have more important things to concentrate on?