'Fox & Friends' Host Says Donald Trump Got 'Outsmarted' by Omarosa and Has 'Taken the Bait'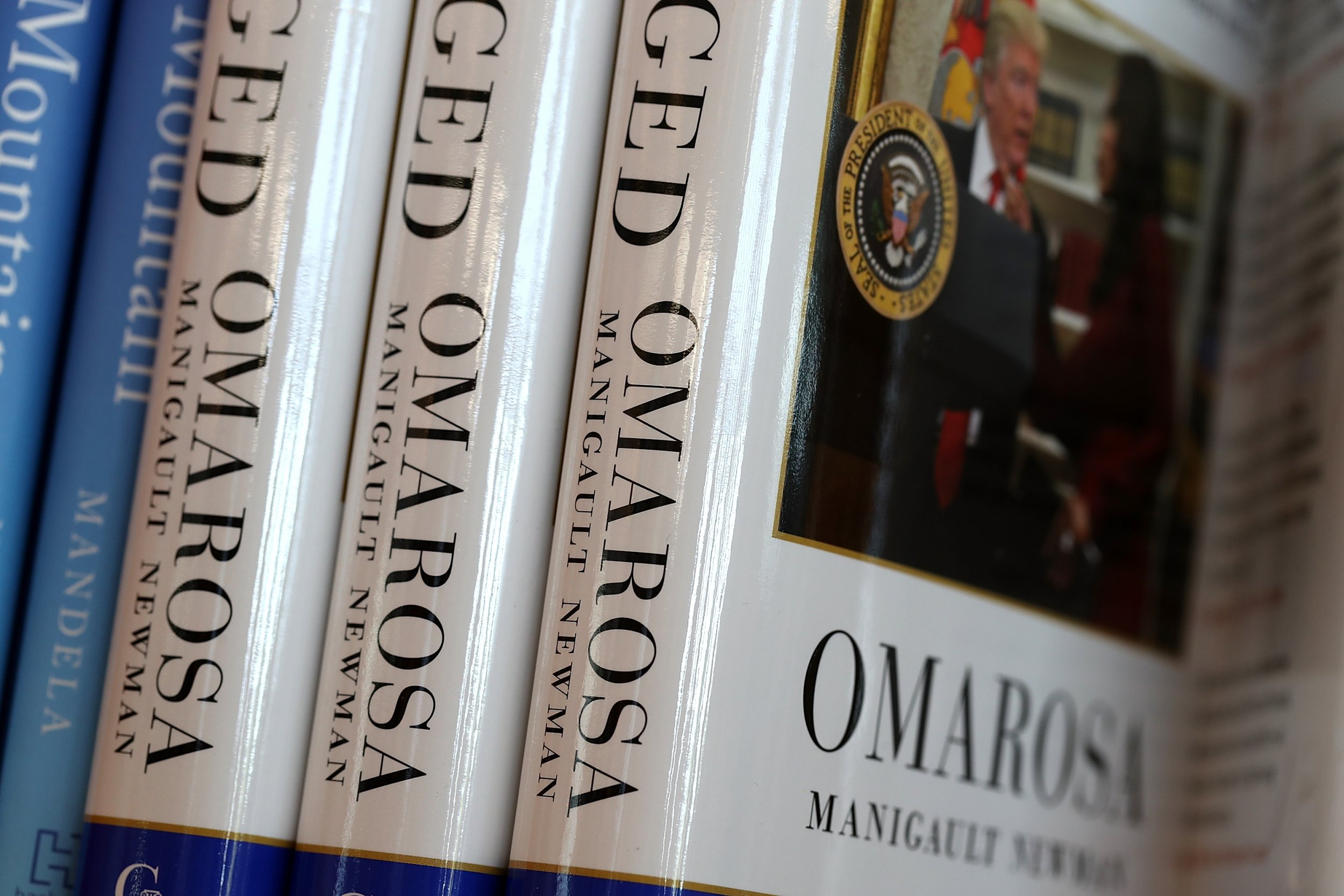 One of the hosts on Donald Trump's favorite morning cable news show said Wednesday that the president appeared to have been "outsmarted" by former White House aide Omarosa Manigault Newman. Trump has taken to directly attacking Manigault Newman in recent days amid the release of her tell-all book discussing her time in the White House and more than a decade of knowing Trump dating back to when she was a contestant on the reality show he hosted, The Apprentice.
As well as the book, Unhinged: An Insider's Account of the Trump White House, Manigault Newman has released a series of audio recordings involving members of the Trump administration, including the president. According to Brian Kilmeade, a co-host on Fox News' Fox & Friends, Trump's strategy of giving oxygen to Manigault Newman's claims is exactly what she wants
"In order to sell a book, she has come out with a series of tapes and in many ways, seems to have outsmarted the president who has taken the bait and gone out and tweeted directly after her," Kilmeade said.
The Fox News host then referenced another book full of explosive claims about the Trump White House, Fire and Fury, by Michael Wolff, which became a best-seller amid a fierce reaction from the president.
"After the president came out and gave Michael Wolff millions of dollars by going after his book, he seems to be doing the same thing with Omarosa's book," Kilmeade said.
Trump had initially agreed to a White House plan not to respond to the book, according to a New York Times report Tuesday. However, that strategy blew up as excerpts from the book began to be released late last week.
The president has since launched a series of personal attacks against his former ally, describing her as a "lowlife" and a "dog."
"When you give a crazed, crying lowlife a break, and give her a job at the White House, I guess it just didn't work out. Good work by General Kelly for quickly firing that dog!" Trump tweeted Tuesday.
Earlier, Trump claimed that he only kept Manigault Newman in the White House for as long as he did because "she only said great things about me."
While the White House has sought to discredit Manigault Newman, some of her tapes have, at least partially, backed up her claims. Speaking at her daily briefing Tuesday, press secretary Sarah Huckabee Sanders said she could not guarantee that a recording of Trump using a racial slur, which Manigault Newman has said she has heard, did not exist.