Donald Trump is Overweight, But Has a History of Fat-Shaming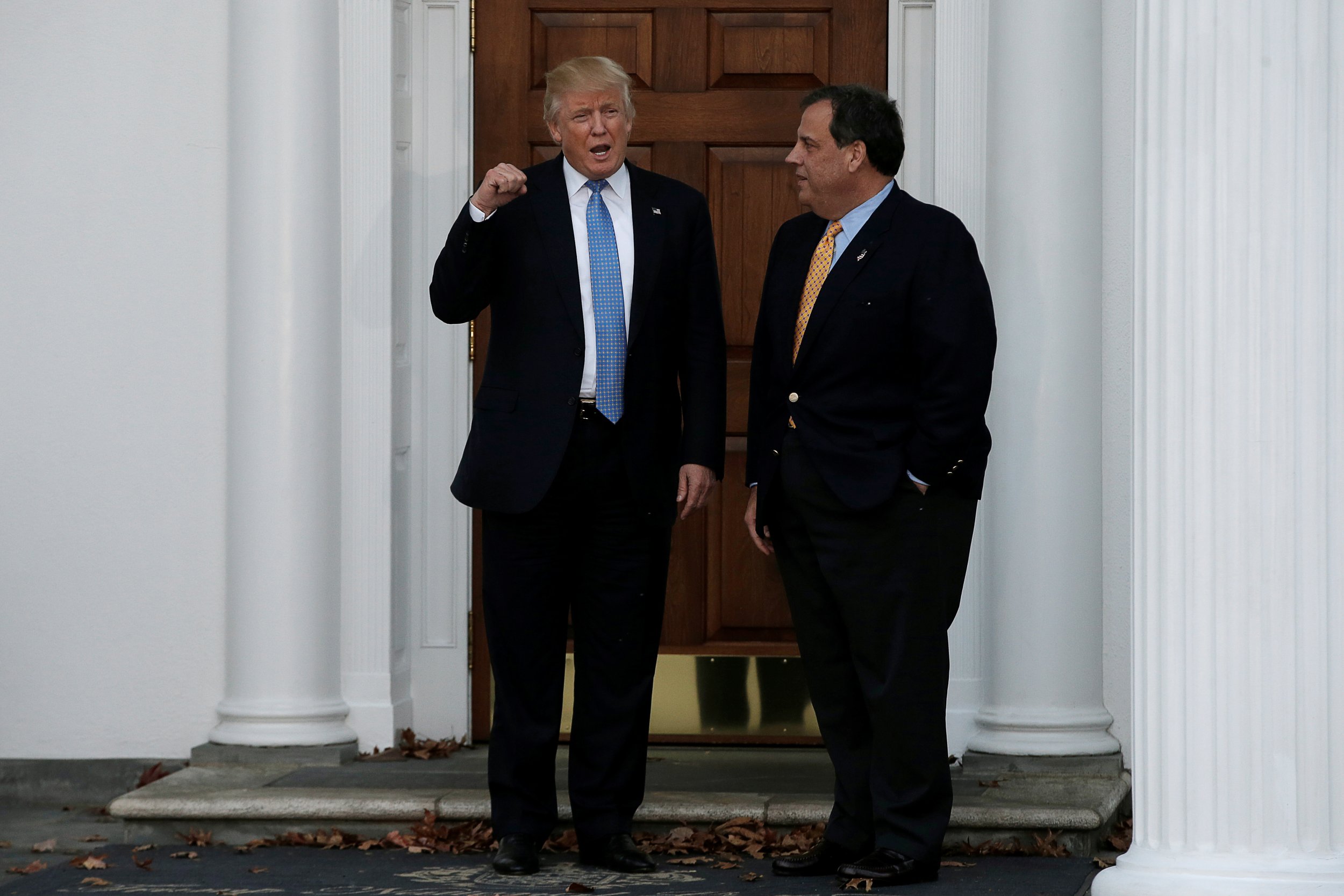 Maine Governor Paul LePage lost more than 50 pounds after having bariatric surgery last year—and President Donald Trump apparently took notice.
Trump, speaking into a microphone Wednesday at the White House as he signed an executive order kick-starting a review of the national monuments, pointed out LePage's weight loss to a group of people and viewers watching from home.
"Governor LePage of Maine, who, by the way, has lost a lot of weight," Politico reported Trump said. "I knew him when he was heavy and now I know him when he was thin, and I like him both ways, okay?"
Though it's usually a taboo topic, the president has made a habit of commenting on people's weight. Last May, while supporting New Jersey Governor Chris Christie at a fundraiser, Trump announced he'd be avoiding Oreos from then on, because production of some of the cookies recently moved from the U.S. to Mexico, according to the Hill. Then he singled out Christie.
"I'm not eating Oreos anymore, you know that—but neither is Chris," Trump said. "You're not eating Oreos anymore. No more Oreos. For either of us, Chris. Don't feel bad."
Trump has also spoken up about celebrities' weights, including those of Rosie O'Donnell—whom he called a "fat pig"—and Kim Kardashian—whom he said had "gotten a little bit large" when pregnant. A focal point of Democrat Hillary Clinton's campaign came when she teamed up with Alicia Machado, a former Miss Universe who Trump allegedly labeled "Miss Piggy" and once said couldn't lose weight by working out because "she'd eat the whole gymnasium." In 2005, he even said his then-pregnant wife Melania Trump was a "blimp" and a "monster in all the right places."
Despite his frequent remarks about other people's weight, Trump himself is not the fittest.
Last fall, Dr. Mehmet Oz declared him "slightly overweight" after Trump stopped by the "The Dr. Oz Show" to reveal that he was 6-foot-3 and 236 pounds, according to the New York Times. Even that, however, was accompanied by controversy: Initial reporting from the "Dr. Oz" episode indicated Trump weighed 267 pounds.
Whatever he weighs, Trump has said he'd like to lose up to 20 pounds.
And despite the divisive nature of his remarks, he's not the first American president to carry a few extra pounds. Legend has it former President William Taft was so obese he once got stuck in a bathtub at the White House.
But, of course, Taft didn't have Twitter.