Donald Trump Campaign Owes Pollster $767,000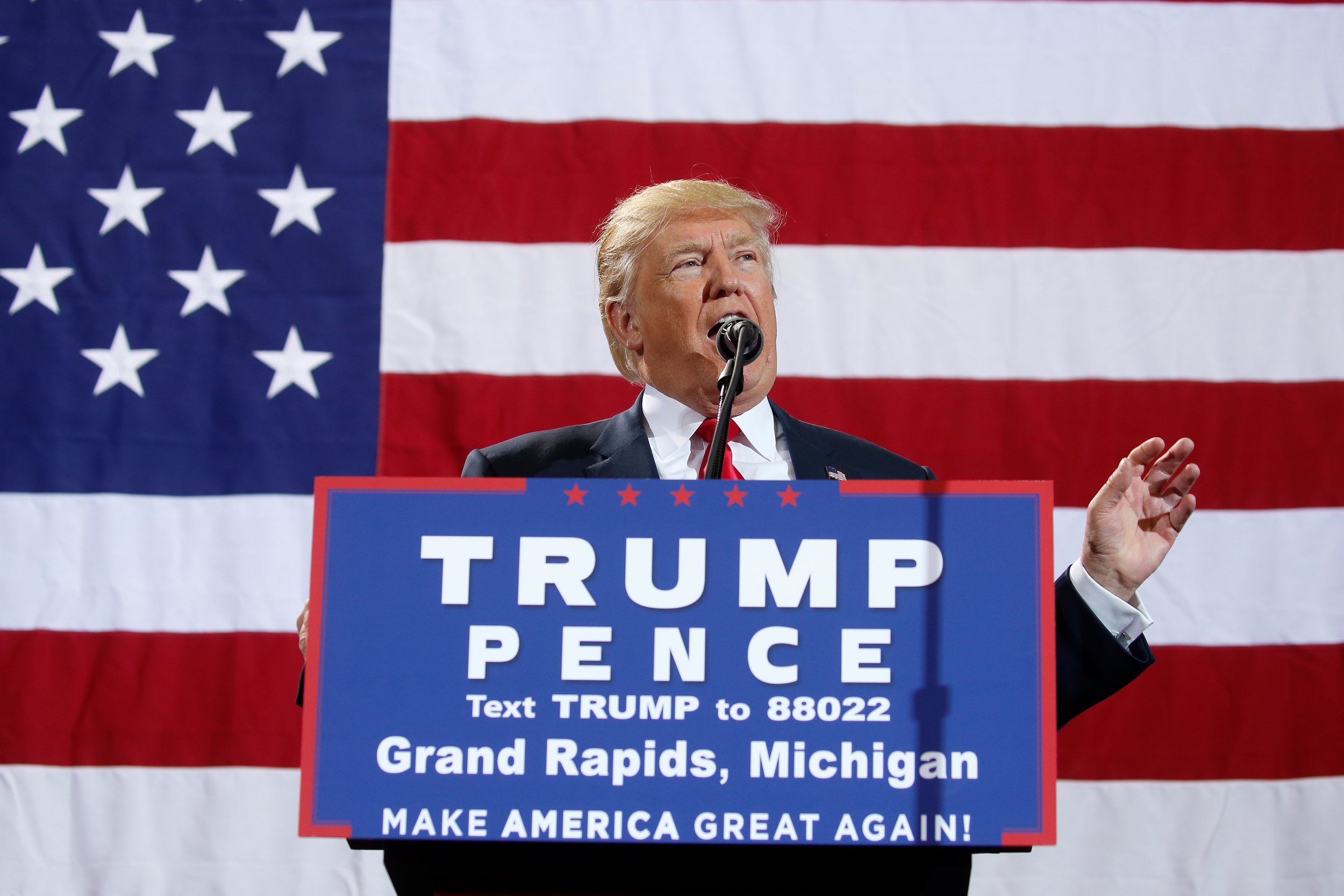 Donald Trump's campaign owes a pollster more than three quarters of a million dollars, according to Federal Election Commission (FEC) records. As The Washington Post first reported Monday, the FEC lists a polling expense of $766,756.67 by Donald J. Trump for President, Inc. as a contested debt. The recipient is listed as the research and consulting firm Fabrizio, Lee and Associates, Inc. The Trump campaign hired pollster and Republican strategist Tony Fabrizio in May.
"This is an administrative issue that we're resolving internally," Jason Miller, a senior communications adviser for the Trump campaign, told the Post.
As the Post notes, Trump has previously faced accusations that he has failed to pay vendors and contractors. The Wall Street Journal described this as a pattern, citing court filings in 33 states and interviews with former business associates who said he owed them money, including a chandelier shop, a curtain maker and a lawyer. USA Today put the number of people who claim Trump stiffed them in the hundreds.
The Republican presidential nominee has defended his sometimes not paying people for work, telling USA Today, "Let's say that they do a job that's not good, or a job that they didn't finish, or a job that was way late. I'll deduct from their contract, absolutely. That's what the country should be doing."
Trump has displayed this attitude at several campaign rallies, such as when he said he wouldn't pay for services because the lights were too bright or the microphone didn't work. "I believe in paying, but when somebody does a bad job like this stupid mic, you shouldn't pay," he said at a campaign event in January. "And you gotta be tough with your people because they'll pay, they don't care. They'll pay. So we're not going to pay. I guarantee I'm not paying for this mic."
Before joining the Trump campaign, Fabrizio worked as a pollster for the presidential campaigns of Senator Bob Dole, Governor Rick Perry and Senator Rand Paul, as well as for many other politicians.
Citing federal filings, the Post said the Trump campaign did not pay Fabrizio until September, months after it hired him, and that the campaign owes the firm $55,300 in addition to the contested debt.
A representative for Fabrizio, Lee and Associates did not immediately respond to a request for comment.