If Donald Trump Pardons Himself, Republicans Predict Impeachment, Bipartisan Outrage
Rudy Giuliani's assertion that President Donald Trump has the "absolute right" to pardon himself was criticized by several top Republicans who said they viewed it as a "terrible" move that legally reveals an admission of guilt.
Giuliani told ABC News Sunday the president "probably" has the power to pardon himself should he be accused of crimes by the Robert Mueller special counsel probe. Echoing what Trump would later tweet on Monday morning, Giuliani said Trump "has no intention of pardoning himself" in a move to avoid admitting guilt because the president "has done nothing wrong."
While several GOP members lauded Trump's recent pardoning of convicted Republicans such as I. Lewis "Scooter" Libby and Dinesh D'Souza, congressional members warned the Trump administration about the implication of "self-pardon" claims.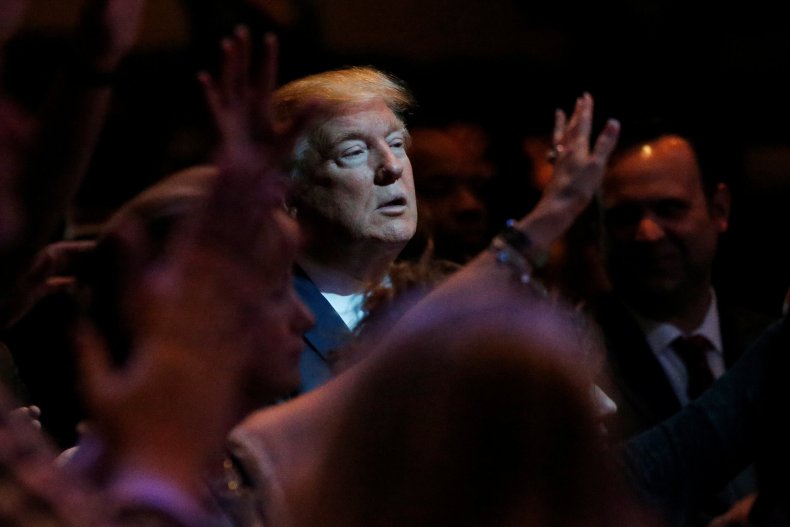 Former GOP New Jersey Governor Chris Christie said that if Trump pardons himself "he'll get impeached." Richard Painter, former chief White House ethics lawyer under George W. Bush, took to Twitter Monday to rebuff Trump's claim that he has the "absolute right" to pardon himself.
"As Larry Tribe, Norm Eisen and I said almost a year ago Trump cannot pardon himself. The fact that he says he can pardon himself is yet more evidence that he is unfit for office. Congress must begin the process of impeachment now!" Painter tweeted.
And Republican Rep. Will Hurd of Texas told CBS News Sunday said such a move by the president would spark bipartisan "outrage."
"Look, I think that would be a terrible move. I think people would erupt. I think even thinking about trying to fire Mueller is a bad move politically," Hurd said Sunday. "So I hope we don't have to get to that point. And it's hard to predict what would happen but would be, that would create outrage on both sides of the political aisle."
House Majority Leader Kevin McCarthy, a California Republican, told CNN Sunday that "the president is not saying he is going to pardon himself."
"The president never said he pardoned himself," McCarthy said. "I don't think a president should pardon themselves."
McCarthy, however, joined a chorus of conservative voices in defending Trump's recent use of pardoning power to absolve Arizona Sheriff Joe Arpaio, I. Lewis "Scooter" Libby and disgraced former Illinois Governor Rod Blagojevich. McCarthy told CNN Sunday that Trump is simply demonstrating "exactly what checks and balances are…the president has the power to pardon."
Martha Stewart and legendary African-American boxer Jack Johnson were also among the five people who have received full pardons from the president.
Former Trump campaign manager Corey Lewandowski said Sunday that Trump may consider pardoning former campaign chairman Paul Manafort, but that former aide Michael Flynn is not even being considered.
Roger Stone and Democratic congressman Adam Schiff said the Trump administration is using pardons to send messages to embattled attorney Michael Cohen and the Mueller special counsel. Stone, a longtime Trump adviser, told The Washington Post that Trump is flexing his executive privilege to show Mueller if he "indict[s] people for crimes that don't pertain to Russian collusion and this is what could happen...the special counsel has awesome powers, as you know, but the president has even more awesome powers."