Donald Trump Presidential Thanksgiving Turkey Pardon: Watch Live Stream From the White House Online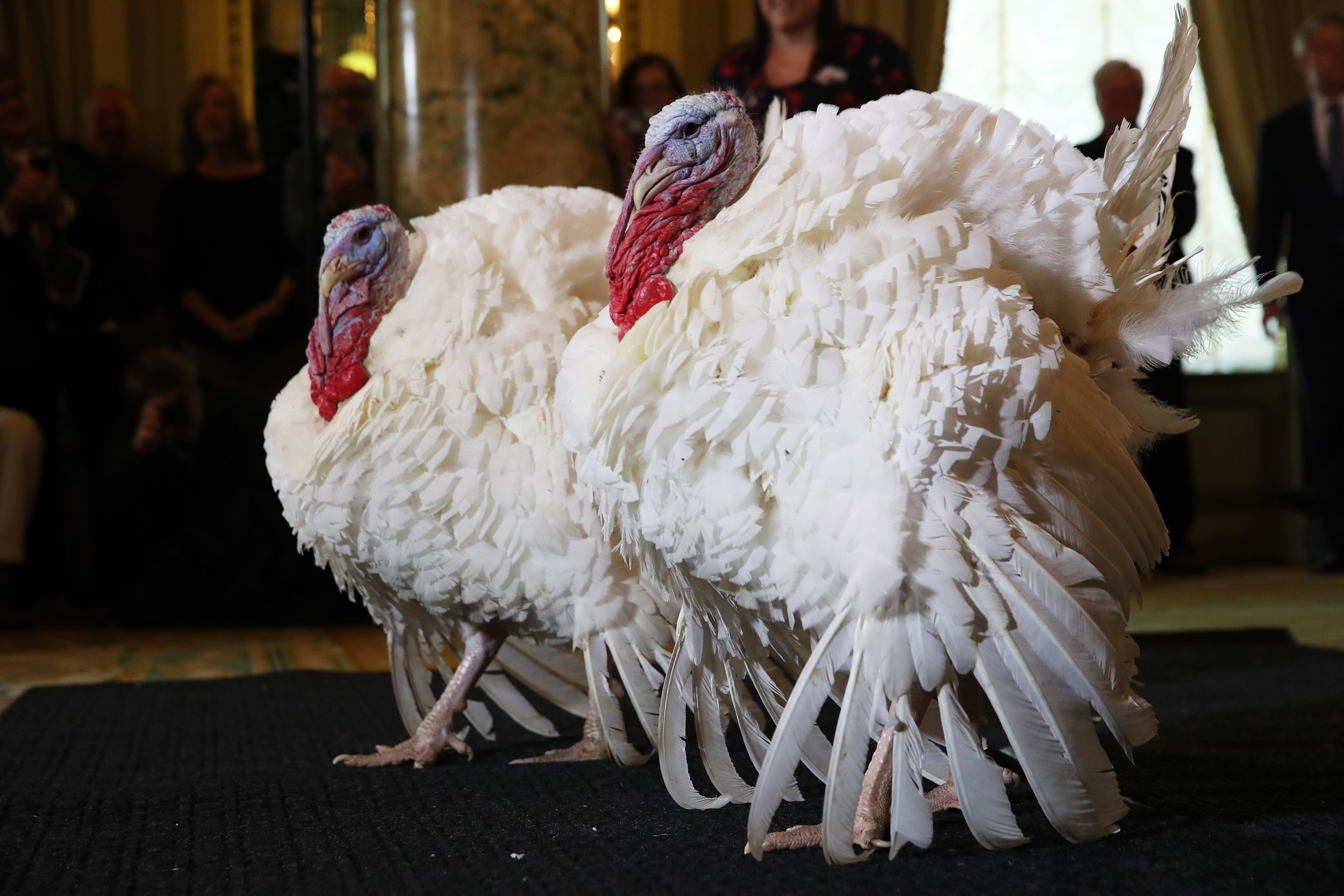 Two turkeys will likely be brought out to the White House Rose Garden on Tuesday for the annual turkey pardon. The two turkeys hail from South Dakota and are named Peas and Carrots, the White House said.
Both were born in the presidential flock that hatched at the end of July. The full flock was made up of 50 turkeys, but the two were specially chosen to make the trip to the White House. Biographies of the birds were available on the White House's website Monday. Peas weighs in at 39 pounds while Carrots weighs a bit more, at 41 pounds.
The White House was encouraging those on social media to vote for the bird to be pardoned on Tuesday. Following tradition, one bird is always pardoned to become the National Thanksgiving Turkey, while the other is there as the alternate in case the bird meant to be pardoned is uncooperative. Neither of the birds will be killed for the White House Thanksgiving dinner.
Peas loves to ice fish and listen to Brad Paisley, while Carrots is an Elvis Presley fan and is into yoga, according to their biographies from the White House. The night before the pardoning, the birds stayed at the Willard hotel near the White House and will be sent to Virginia Tech to live out the rest of their lives after the ceremony.
The pardoning was scheduled for 1 p.m. EDT Tuesday.
The pardoning will be live-streamed on the White House's YouTube channel and likely on C-SPAN as well. News stations may also have live coverage of the event. Those without cable should go to the White House's YouTube channel to watch the pardoning.
The turkey Trump pardoned in 2017 was Drumstick, and the runner-up turkey to Drumstick was Wishbone. Last year, the entire first family showed up to the pardoning, including first lady Melania Trump and her son with the president, Barron. The president's daughters from his previous marriages, Ivanka and Tiffany, were also at the event. It was unclear who would be on the guest list for the ceremony.
Watch President Trump pardon the Thanksgiving turkey: