Donald Trump Pardons George Papadopoulos Who Lied To Mueller, and 14 Others
Tuesday evening, President Donald Trump issued a pardon to George Papadopoulos and Alex van der Zwaan, who were both convicted of making false statements in conjunction with the Mueller investigation into possible Russian interference in the 2016 election.
In addition to those two pardons, the president also issued pardons for another 14 people, and commuted all or part of the sentence of 5 others.
"At the time that Mr. Papadopoulos allegedly made the false statements, he was not represented by counsel, and, after he was arrested, Mr. Papadopoulos gave additional information on his prior statements to the Special Counsel. Today's pardon helps correct the wrong that Mueller's team inflicted on so many people," writes White House Press Secretary Kayleigh McEnany in a statement announcing the pardons.
Van der Zwaan, a Dutch lawyer who is the son-in-law of Russian oligarch German Khan, was also granted a full pardon after two years after being sentenced to 30 days in prison and a $20,000 fine for lying to investigators about contacting the Trump campaign.
In the statement, McEnany said that "Mr. van der Zwaan was charged with a process-related crime, one count of making false statements, in connection with Special Counsel Robert Mueller's investigation. None of his underlying conduct was alleged to have been unlawful, nor did prosecutors note any prior criminal history. Mr. van der Zwaan is a Dutch national who voluntarily returned to the United States to correct his statements and surrendered his passport upon entry."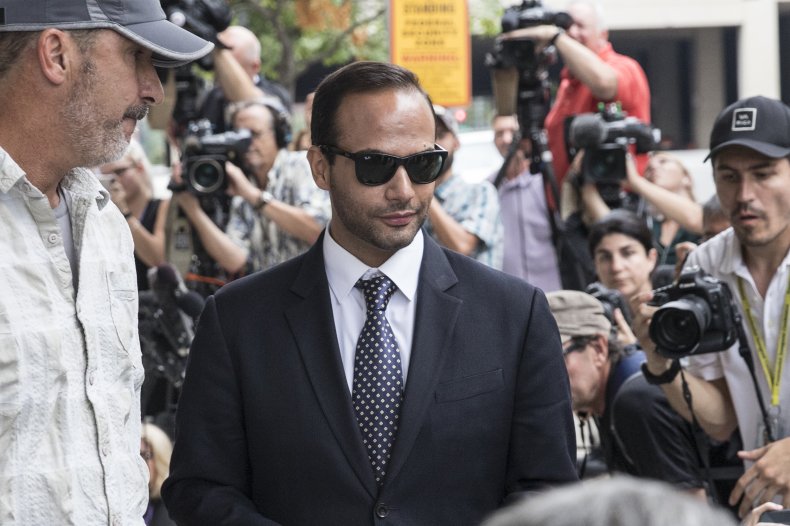 Others pardoned by the president on Tuesday include two former Republican U.S. Representatives, Chris Collins of New York and Duncan Hunter of California. Trump also commuted the remaining prison sentence of a third former GOP congressman turned felon, Steve Stockman of Texas.
In October, Collins began a 26 month sentence in federal prison after pleading guilty to felony insider trading and lying to the FBI. McEnany wrote that "Mr. Collins was known for his particular focus on the wellbeing of small businesses, agriculture, and sciences" during his time in Congress, which lasted from 2013 to 2019.
Hunter pleaded guilty to stealing campaign funds for his own use last year. His indictment alleged that he spent hundreds of thousands of dollars in donations on personal items, vacations and to fund five different extramarital affairs. He will no longer be required to serve his 11 month prison sentence, which had been set to begin in January. Hunter "dedicated much of his adult life to public service," McEnany wrote.
Stockman had already served 2 years of a 10 year prison sentence after being convicted of redirecting money meant for a charity for his own use in 2018. He initially blamed his actions on a "deep state" conspiracy, according to the Texas Tribune. McEnany wrote that he will be released from prison "on humanitarian and compassionate grounds" due to the COVID-19 pandemic, having already contracted the virus while incarcerated.
Newsweek reached out to the White House for comment.