Donald Trump Pardons Susan B. Anthony, Dashing Hopes of Joe Exotic's Fans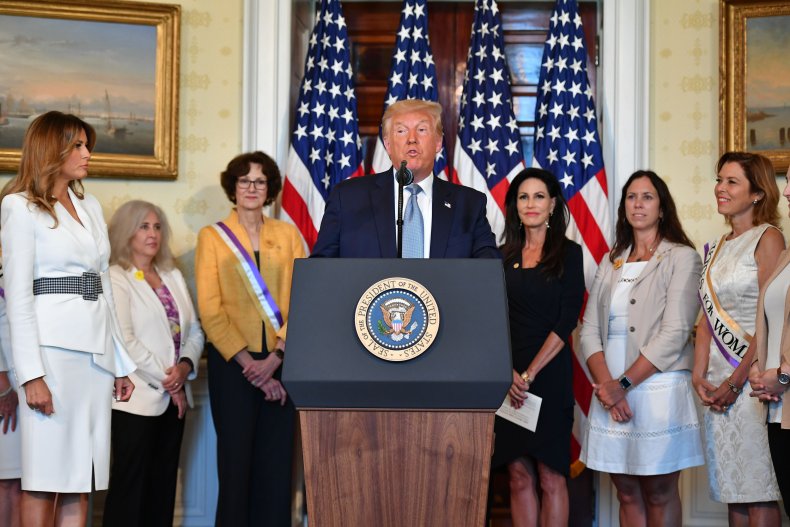 President Donald Trump's plan to pardon a mystery person on Tuesday set off speculation that Tiger King star Joe Exotic could get a presidential reprieve from his 22-year prison sentence for animal abuse and murder-for-hire.
But the "very, very important" person Trump pardoned was suffragist Susan B. Anthony, marking 100 years since the ratification of the 19th Amendment.
The women's rights and voting rights advocate was arrested in 1872 for illegally voting before the passage of the 19th Amendment granted women the right to vote. She died in 1906.
"She was never pardoned," Trump told reporters during a ceremony at the White House. "She deserves it."
Late Monday evening, Trump told reporters he would be granting a pardon to someone, but that it would not be former national security adviser Michael Flynn or whistleblower Edward Snowden.
That set off fans of zoo operator Joseph Maldonado-Passage, best known by his nickname Joe Exotic, with hopes that he would be the mystery recipient of a presidential pardon.
Earlier this year, Trump said he would consider issuing a pardon for Maldonado-Passage, after his son, Don Jr., brought the case to him.
"I'll take a look," he told reporters in April.
A couple of months later, while taking part in an online show with his son, Trump expressed more familiarity with Netflix's Tiger King and said he had seen "a couple of episodes" of the true crime miniseries.
"He's quite a character," Trump said of Maldonado-Passage. "That's a strange guy and a lot of strange people around him."
Maldonado-Passage's supporters also have posted a series of letters online that he's written to the White House seeking a pardon.