Donald Trump Leaves Open Paul Manafort Pardon Possibility, but Mueller Has Tried to Limit President's Power
President Donald Trump left the door open Wednesday to pardoning his former campaign chairman Paul Manafort, perhaps suggesting that the president could relieve Manafort of his current legal woes.
Before heading off to the Carolinas after Hurricane Florence, Trump spoke with reporters and was asked if he was considering a pardon for Manafort. Trump responded: "I don't want to talk about it now."
During the same huddle with reporters, Trump repeated his downplaying of Manafort's importance to his 2016 campaign and emphasized that the 69-year-old had long been a major operative for Republican candidates going back to former President Ronald Reagan.
The president said he was not worried about Manafort's recent plea deal and cooperation agreement with special counsel Robert Mueller as long as the truth was told.
"No I'm not. I'm not because if he's honest, and he is, I think he's going to tell…as long as he tells the truth it's a hundred percent," Trump said, shooting down any concerns. "He was with Ronald Reagan, he was with Bob Dole, he was with [John] McCain, he was with many, many people. That's what he did. Paul Manafort was with me for a short period of time. He did a good job. I was very happy with the job he did. And I will tell you this, I believe that he will tell the truth. And he tells the truth, no problem."
On Friday, Manafort pleaded guilty to a number of charges and agreed to cooperate with Mueller. The agreement came days before another federal trial following his conviction last month on tax evasion and bank fraud charges stemming from his lobbying work in Ukraine.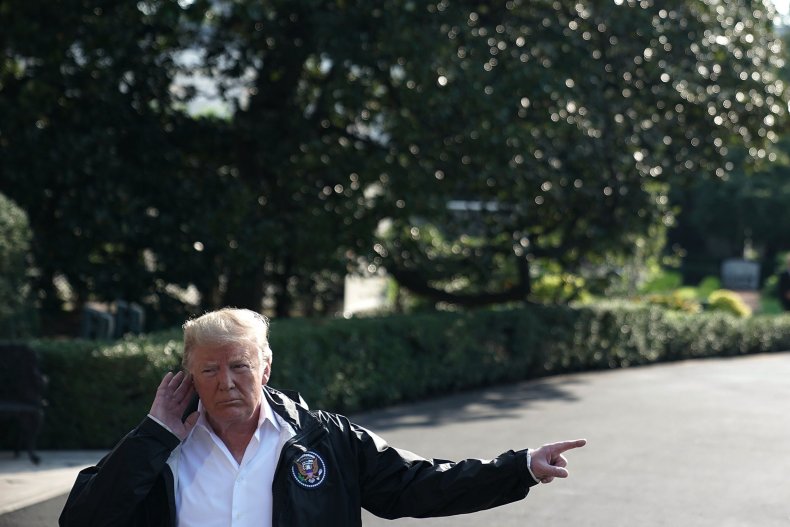 Trump had originally praised Manafort for not cooperating with Mueller, unlike several of his former campaign aides over the past year.
"I feel very badly for Paul Manafort and his wonderful family. 'Justice' took a 12 year old tax case, among other things, applied tremendous pressure on him and, unlike Michael Cohen, he refused to 'break' - make up stories in order to get a 'deal.' Such respect for a brave man!" the president tweeted August 22, a day after Manafort was found guilty on eight out of 18 charges.
Trump, as well as one of his personal attorneys Rudy Giuliani, had publicly toyed with the idea of pardoning Manafort but did not outright state such a move was in the works. Following Manafort's plea deal on Friday, Giuliani said he could not rule out a pardon but also stated he did not have "any reason" to believe it was currently under consideration, according to the New York DailyNews.
Even if Trump took such a step, legal experts told Politico that Mueller's team had written provisions into the cooperation and plea agreements that would hinder Manafort from attempting to earn a pardon. Those provisions included the potential seizure of property or bank accounts if Manafort tried to receive a pardon.